Everyone thinks about getting a PC for their kid going off to college, but increasingly students in Middle or High School still at home need their own computer to do homework and for entertainment and social interaction. In this guide we will share some recommendations ranging from a budget model and a netbook on up to the powerful high-end system for that really creative geek hopefully still keeping the price down a little.
Netbook
Netbooks are a great solution for younger kids with smaller hands and for those who want something very light to carry with them all the time. One of the best-selling netbooks is the Asus Eee PC 1005PED-PU17. (as lows as $375.99 in our new Laptop Finder).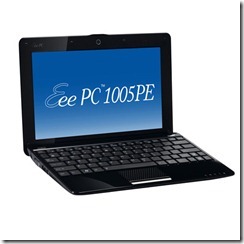 This series has been very popular because of its size and basic specs and of course battery life. This specific model has a 10.1-inch display, an Intel Atom N475 1.83 GHz Processor, 1 GB of RAM and a 250GB hard drive. Those are pretty ordinary specs for a netbook. The standout figure is the battery life, getting up to an advertised 10 hours with the 6-cell battery that comes with this specific model. Also, instead of the anemic Windows 7 Starter, this one comes with the Home Premium edition.
Below is a video from Netbook News of the very similar 1005PE model.
Hands on with the ASUS PC 1005PE from Netbooksnews.net
This is a great notebook for kids who don't plan to do any fancy gaming because they have a dedicated gaming console. They will be able to do all their homework on this, unless they are taking some serious creative classes in video or photo editing. Online tasks and document creation are the primary focus of a netbook like the 1005PED models. It is available in a number of different colors, although this specific model is black. The keyboard is an island or chicklet style, which should making typing with smaller hands very easy.
Budget Notebook
Budget notebooks are for people with netbook budgets but notebooks tastes. Maybe you like the prices of netbooks but your student couldn't  imagine typing on a something as small as a 10 or 12-inch computer. For under $600 you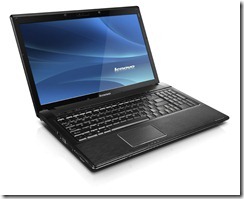 would think that the best you could do is an old Celeron or last generation Athlon processor, but the Lenovo G560 model comes with an Intel Core i3-350M Processor (2.26GHz) and a decent sized 15.6 inch display.  The base model only has 2GB of RAM but for just another $65 you could go with 4GB and keep the cost at the $600 mark. The G560 comes with a 250GB hard drive, a DVD burner, and of course the other basics like Wi-Fi and a webcam. Lenovo is known for their high quality keyboards. Direct from Lenovo the G560 is currently priced at $600.80 with the additional RAM.
Mid-level Do-It-All Notebook
For some teens, being able to write papers for school and surfing the web is not enough. They want more power to play games, watch Blu-ray movies or create a video masterpiece. For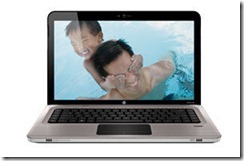 their parents, going over a grand in the budget is not acceptable. To fit both needs, a good mid-level multi-purpose notebooks is the $700 HP Pavilion dv6-3040us Notebook. This dv6t model comes with an AMD Phenom II N830 2.10GHz processor, 15.6-inch display, ATI Mobility Radeon HD 4250 graphics chip, 4GB of memory and 500GB of hard drive space. It also has a Blu-ray disc reader that will also burn DVDs and CDs. The 1366×768 display is a high enough resolution for 720p HD movies. These specs offer the performance needed to play some games, watch movies and even create multimedia content. And of course the student can still get online for research and create documents for homework. Our very own Josh Smith reviewed this notebook's cousin, the Pavilion dv6z recently which has higher specs, but also costs a little more at $800.
Gaming Notebook
One of the best known names in gaming systems is Alienware. You could go all out and pay thousands of dollars, but one of the best gaming choices for the money might be the Alienware M15x. Of course you get the newer and more portable M11x, which has only an 11-inch display or the M17x which comes with a large 17″ display and is less portable; but the 15-inch M15x will likely be a good fit for most students.
You could configure it as you like direct from Dell, but the above model priced at $1274.00 has a powerful Core i7-720QM processor, 4GB of RAM, 320GB of hard drive space, a DVD burner and the NVIDIA GeForce GT 240M graphics powering the 15.6-inch display with a high 1600×900 resolution. Of course the Alienware line also has a really unique look, which will likely appeal to many students.

High End Creative Notebook
As much as the biggest Windows PC enthusiast hates to admit it, for a really creative kid who wants to create the next independent film masterpiece or edit photos that will compete with her budding Ansel Adams friends, one of the best options is a MacBook Pro. Our publisher Xavier Lanier recently reviewed the very high-end 17-inch MacBook Pro. At nearly three grand, that system may be overkill for a student. But Apple does offer more reasonably priced models like this 15-inch MacBook Pro model which comes with an Intel Core i5 processor, a 15.4 inch screen, 4GB of RAM and a 320GB hard drive. It is only $1,630.74 with a $100 rebate bringing the total down to almost $1,500.
One of the nice things about the new MacBook Pro line is the nVIDIA GeForce HD GT 330M which powers on when you need the graphics power, but switches to a power-saving mode for less intensive things like web surfing and document creation. This gives users really great battery life at about 10 hours. Also, Apple allows you to run Windows using a technology called Boot Camp in case your child needs to use a Windows only program for a class. To do this you will need to buy a retail copy of Windows but it allows you to get the stylish Apple hardware along with their great software for creative kids, while also maintaining the ability to run Windows tools and some games.
Hopefully these systems will give you a starting point to help you find a system for your teenager or pre-teen child still at home with you. If you do not like what you see, the new Notebooks.com Laptop Finder is a great place to begin your search. If you're looking for a college age student check out our Back To School Notebooks and Netbooks for Campus.
Advertisement