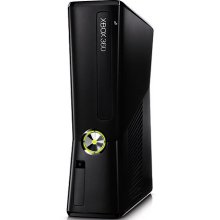 Microsoft is offering a new Back-to-School promotion, giving away an Xbox 360 4GB to students who purchase a Windows 7 powered notebook over $699 from participating retailers between May 22 and September 9th.
The deal is designed to combat the Apple promotion which offers a free iPod Nano with MacBook purchase during the same time period. In a pure dollars and cents view, the Microsoft deal is better because the starting price is much lower and the price of an Xbox 360 4GB is $50 more.
If you are already going to get a PC for back to school, why not bring a Spartan with you?
The free Xbox 360 with Windows 7 notebook purchase is available at participating retailers including the following online locations;
Dell.com
HP.com
Microsoft Store
Best Buy
This deal is open to high school and college students only, and Microsoft requires that students prove their student status. The verification method will vary from retailer to retailer, but you will likely need a copy of your school ID and or email address to take part in the deal. If you don't have a school ID, check with the participating retailers after May 22nd to see what you need to bring.
Based on the participating retailers, we suggest you check out the Toshiba Satellite E305, Dell Alienware M14x and Samsung Series 9 notebooks, but any Windows 7 PC priced at $699 or above will fit the bill if available at the participating retailers.
This promotion is only valid in the U.S. but Canada also has a deal which will give Canadian students a free Xbox 360 4GB console with the purchase of an HP computer priced over $599. More details on the Canadian deal can be found here.
Advertisement