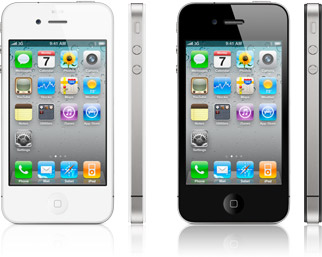 The excitement over Apple's iPhone 4 is dropping as quickly as the iPhone's reception leading many experts to say an iPhone 4  recall is the only way to salvage the situation.
The iPhone has been plagued by reception issues since shortly after it launched on mid-July. When many users hold the phone in a normal fashion their hand bridges the antenna — causing a drop in signal strength and earning the name of the "Death Grip". Testing by reception experts have found that the signal degrades when held and led the researcher to comment that the iPhone makes a "lousy phone."
On top of the reception issues there are problems with the proximity sensor and several other iPhone 4 launch issues such as spots on the screen and camera problems, though those seem to have subsided in the focus on iPhone 4 reception.
While there are steps that consumers can take to try to fix the iPhone 4 reception problems, most users have not reported success.
The situation exploded yesterday when Consumer Reports published their iPhone 4 reception testing and stated that they couldn't recommend the iPhone 4; despite the fact that the iPhone 4 tops the Consumer Reports Smart Phone rating guide.
Apple's response to the issue ranged from the now famous advice from CEO Steve Jobs to, "Just avoid holding it that way." to an official PR response blaming a software problem for the poor reception and memos to customer service reps explaining how to deny the existence of a problem.
The current handling of the iPhone 4 reception issues has been enough of a disaster that PR experts, including Chris Lehane, the man who handled Bill Clinton's White House problems, to say that an iPhone 4 recall is the only thing to calm the situation.
It's clear that Apple needs to do something to get out in front of this problem as it is on the receiving end of numerous iPhone 4 related lawsuits, at least one of which has been given class action status.
In all likelihood Apple will need to come up with some response to the iPhone 4 reception issue as ignoring it and denying it hasn't worked. Apple's stock took a hit today as the reception issues gained more attention. Apple has already waived the 10% restocking fee for iPhones within the 30 day return period.
One possible solution would be for Apple to provide Bumper cases for free or to coat all current iPhone 4 models in store with a material that would act like tape does, allowing for a better signal when held. Given Apple's history of dealing with problems, if there is an iPhone 4 recall don't expect it to be called a recall.
Advertisement