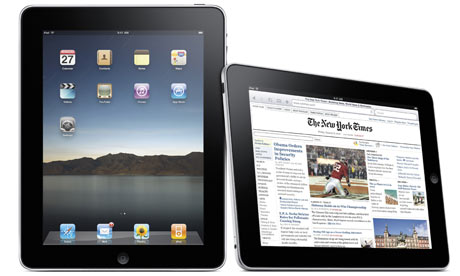 For those folks across the pond in Europe and other overseas locale, it looks like you will have to wait a little longer to get your hands on the new Apple iPad.
According to a statement released today from Apple:
Although we have delivered more than 500,000 iPads during its first week, demand is far higher than we predicted and will likely continue to exceed our supply over the next several weeks as more people see and touch an iPadâ"¢. We have also taken a large number of pre-orders for iPad 3G models for delivery by the end of April.

Faced with this surprisingly strong US demand, we have made the difficult decision to postpone the international launch of iPad by one month, until the end of May. We will announce international pricing and begin taking online pre-orders on Monday, May 10. We know that many international customers waiting to buy an iPad will be disappointed by this news, but we hope they will be pleased to learn the reason—the iPad is a runaway success in the US thus far.
Initially the iPad was going to be available to international customers this month, but I guess the demand in the US for these new "IT" devices is stronger than Apple had planned. Its good in that Apple knows its going to have a good year in sales and that they have created a high demand item (they have done this with the iPhone and iPod). Its bad because, in theory, customers shouldn't have to wait to buy what they want.   And, what I want to know, is why international customers always seem to get the shaft on deals like this?  Maybe its to even out that they tend to get the cooler phones, laptops, etc before we do?  Its just a thought.
Advertisement