The Dell Streak is a small Android powered tablet that will be released later this month and rely on an on-screen keyboard for typing, but if you prefer a hard keyboard, the team at StreakSmart.com found that the Logitech diNovo is an almost perfect fit for the Dell Streak.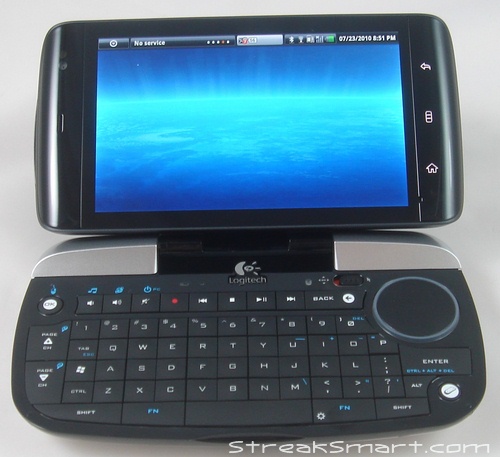 The Logitech diNovo is designed for use with a Home Theater PC but because it has BlueTooth 2.0 and the Streak supports BlueTooth keyboards it pairs up and will even hold the Streak on its perfectly fitting lid. Once paired you can use the keyboard for thumbtyping much like a smartphone and can even use the diNovo's dual mode touchpad.
The keyboard is backlit for easy use in low light environments and while not made for the Streak, could offer users who want to spend the ~$90 to buy a diNovo keyboard a hard keyboard solution.
Here's a demo of the Logitech diNovo keyboard paired with the Dell Streak:
For full details visit StreakSmart.com.
Via Liliputing
Advertisement