The Mogo Talk Bluetooth case and headset is now available for pre-order in a version compatible with the iPhone 4 from ID8 Mobile. The MoGo Talk XD case for the iPhone 4 is a protective case that also holds a Bluetooth headset. The headset is very thin and folds down to snap into a compartment on the back of the case when not in use.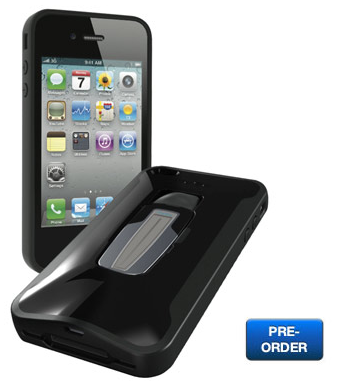 The system promises clear Bluetooth communication, a secure fit in the ear, up to 4 hours of talk time and 72 hours of standby time. Users may pair the headset with up to 5 devices. It claims to have wind reduction, active noise cancellation and echo cancellation.
The case is made of Hard Polycarbonate Shell + Thermo Plastic Elastomeric Edge.", has a micro-USB charging connector/cable and felt interior lining.
You can order the complete system or just the case for those who have the headset that came with the prior model designed for the iPhone 3GS or 3G or the model that worked with a notebook. The complete setup is $99.99 while the case only is just $34.99; both ship on September 1st.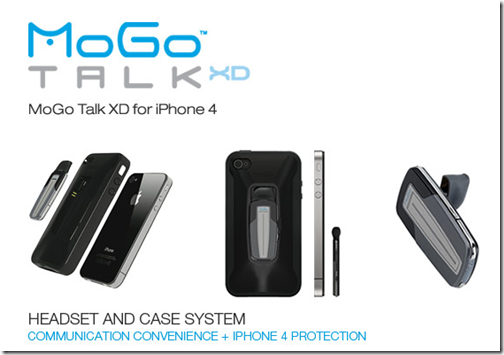 Advertisement