Targus announced three new Apple iPad accessories today including a couple of carrying cases, a new stylus, and a new car charging solution.
Spruce Mini Messenger for iPad
The Spruce Mini Messenger is an environmentally friendly carrying case for iPad. All the materials were chosen to keep it from hurting mother nature long after it is not in use.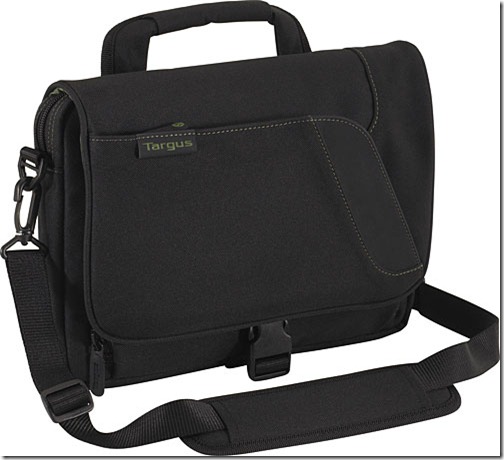 The compartment for the iPad is made of protective material. It has spaces for pens, business cards, accessories (a mesh pocket and 2 zipper pockets) and other paraphernalia iPad owners might be carrying. The shoulder flap is padded and also removable. It comes in black with a green lining inside. The bag will set you back $39.99. Look for model TBM022US.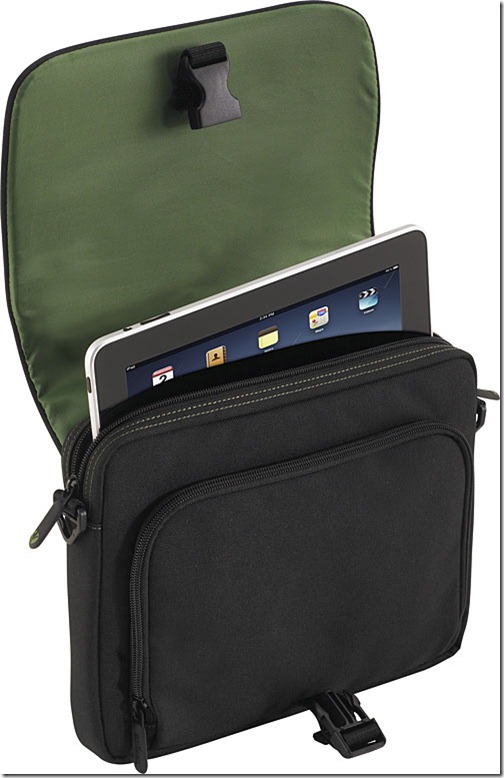 Zierra Case for iPad

The Targus Zierra Case comes in black or red. It has a soft protective inner lining and the outside of the case is made of top grain leather. It has pockets for business cards, photos or other small flat items. There is also a pen loop for a stylus, laser pointer or pens/pencils. The case will also fold open and function as a stand to view the iPad in portrait mode (see below). There is an integrated screen cleaning kit to keep those finger prints from building up too much on the display. It will cost $54.99. Look for the black case which is model number THZ023US or for the red model THZ02302US.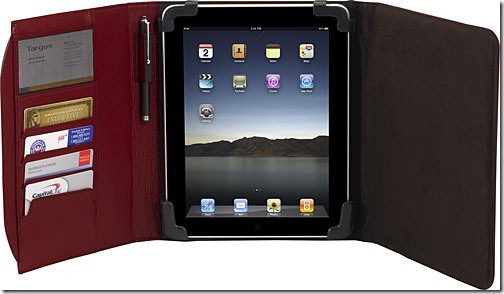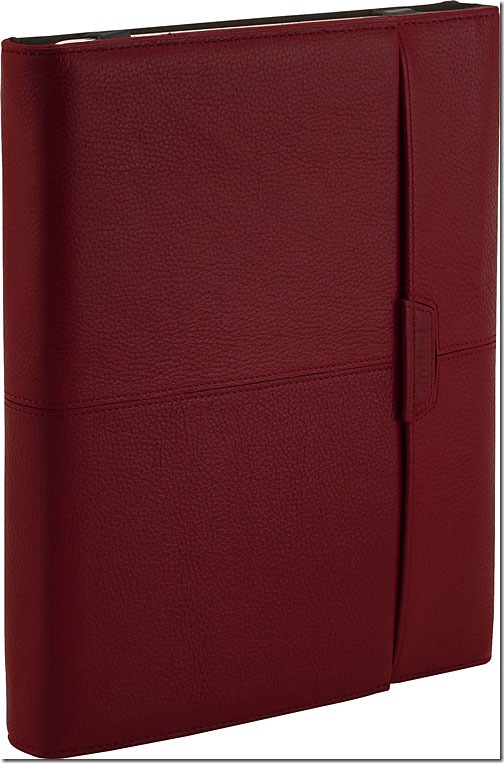 Targus Stylus
Targus is also releasing a stylus for the iPad. It is made of a durable rubber tip so it won't damage the screen. A stylus is a must if you plan to take handwritten notes with your iPad. The stylus will be $14.99.

Mobile Charger for iPad
To power your iPad or recharge it, the Mobile Charger for iPad connects the iPad to a 12V vehicle power receptacle. It is small making it a good mobile solution that won't take up space in a vehicle dash. The charger will also power other USB devices with the USB port. It is black and will sell for $24.99.
All of these will be available at Targus.com and other iPad accessory resellers.
Advertisement