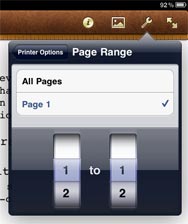 Apple's three iWork apps for the iPad have been updated to add iOS 4.2 support and some other cool new features. The new operating system was released with a lot of great new features including AirPrint. That is one of the additions in this update; the new versions can now print to your printer, if your setup meets all the requirements. After the update all three will be at version 1.3.
In addition to AirPrint support, the three new apps will work with Apple's multitasking. This means that you can open a document, presentation or spreadsheet and begin working on it. Then open another app. After double-tapping the home button, you can then reopen your iWork app and you will find it in the same state you last left it before switching to another app.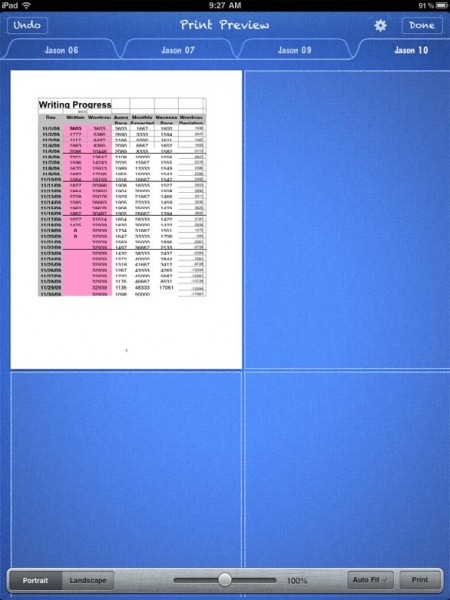 A big update for users of Keynote is a presenter view when connected to an external display. It includes displaying presentation notes. This was a huge weakness in the app. This one addition makes it much more useful. Importing KeyNote '09 presentations will import presenter notes. Notes can now be created in the iPad app as well.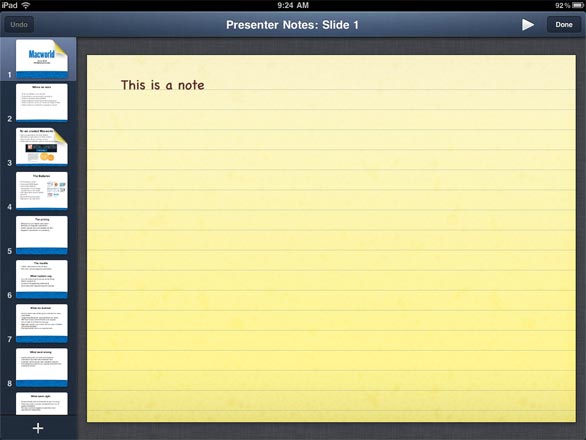 AirPrint features include printing a range of pages (see first image above) or slides, setting a number of copies to be printed and duplex printing, which is printing on both sides either automatically (if your printer has the capability) or manually by printing odd and then even pages on the backs of the odd pages.
Other added features in the 1.3 update include better PDF export for use of the document in Windows, preview of printing spreadsheets, automatic pagination of tables, and better import of documents from either the desktop versions of Pages, Numbers and Keynote '09 files or Microsoft Office files.
(Images from MacRumors)
Advertisement