Steve Jobs will be on hand at WWDC to unveil OS X Lion, iOS 5 and iCloud next week on June 6, 2011 at 10:00 am PDT. OS X Lion and iOS 5 are the next versions of Apple's operating systems for the computer and mobile devices respectively. iCloud is somewhat unknown at this point, but is expected to be Apple's answer to Google Music and Amazon Cloud Drive and Player with some MobileMe mixed in.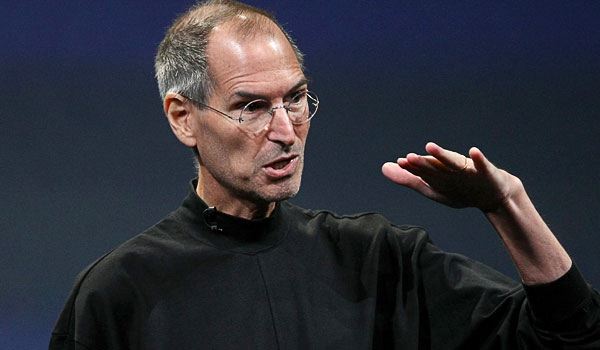 With Steve Jobs being away from day-to-day operations due to illness, this is the first confirmation that he will be the one delivering the keynote next week. This is also the first time Apple is publicly acknowledging their new iCloud service.
OS X Lion Update
The latest version of OS X called Lion will come with some iOS-like changes including:
iOS Style Launchpad
Mission Control which shows all of your installed apps, spaces, running apps in once place
More Gesture support
AirDrop which is an easy way of sharing files with people on your network
Time Machine Style Document history
Resume which starts your apps or the OS in the state you last left it
Full Screen support for apps so they will not have top screen menus
These are just some of the new features we will see in the new operating system. It is believed that this update will not only come on a disk as previous upgrades of OS X have come, but will likely also come as a download in the Mac App Store and on disk.
iOS 5 Update
The other new software update we will see is iOS 5. Apple has been particularly tight-lipped on what is included in this update. There is speculation that it will come with better notifications for things like text messages, new emails or appointment reminders and alarms to name a few.
We also think it might have the ability to add Android style widgets to the home screen. These widgets perform useful functions in Android like having a working calculator on one screen, a box to enter Twitter or Facebook updates, or show battery life.
It is believed that iOS 5 will have better voice integration so you can search by speaking or add appointments to your calendar by saying the date and name of the event.
Finally, we believe there could be over the air updates to the operating system so you don't have to plug your phone into a computer to get an iOS update. This would be great for security updates, but as we have seen with other devices, like the Nook Color and the HTC Thunderbolt, sometimes OTA updates do as much or more harm than good. Hopefully these updates if they come will be optional and not automatic.
Below is the official Apple Press Release:
CUPERTINO, California—May 31, 2011—Apple® CEO Steve Jobs and a team of Apple executives will kick off the company's annual Worldwide Developers Conference (WWDC) with a keynote address on Monday, June 6 at 10:00 a.m. At the keynote, Apple will unveil its next generation software – Lion, the eighth major release of Mac OS® X; iOS 5, the next version of Apple's advanced mobile operating system which powers the iPad®, iPhone® and iPod touch®; and iCloud®, Apple's upcoming cloud services offering.

WWDC will feature more than 100 technical sessions presented by Apple engineers. Mac® developers will see and learn how to develop world-class Mac OS X Lion applications using its latest technologies and capabilities. Mobile developers will be able to explore the latest innovations and capabilities of iOS and learn how to greatly enhance the functionality, performance and design of their apps. All developers can bring their code to the labs and work with Apple engineers.

For more details, visit the Apple Worldwide Developers Conference 2011 website at developer.apple.com/wwdc.

Apple designs Macs, the best personal computers in the world, along with OS X, iLife, iWork and professional software. Apple leads the digital music revolution with its iPods and iTunes online store. Apple has reinvented the mobile phone with its revolutionary iPhone and App Store, and has recently introduced iPad 2 which is defining the future of mobile media and computing devices.
Advertisement