Now that iOS 4.2 is finally being pushed out to users, there might be some questions about all the new features included. We've put together a series of posts about each of the major new features. The links to those articles are below. But there are also some other, less significant new features and we list them after the big ones. Click the links to get some helpful information about to use the new features in iOS 4.2 on the iPad.
Major New Features
Multitasking – you can now run multiple apps at once without shutting them down.
Folders – organize your apps into folders so you will have fewer screens of apps and you can more easily find all your apps from a similar category.
AirPrint – print from your iPad to your printer so long as it is connected to a Mac, an AirPort Express Base Station or it is a supported AirPrinter printer
AirPlay – stream content from your iPad to an new Apple TV, AirPlay compatible speakers or stereos or speakers connected to an AirPort Base Station.
Find My iPad – if you lose your iPad or think it is stolen, this previously paid service is now free and can help you locate the iPad (or iPhone/iPod Touch) on a map, make it sound an tone, display a message, set a passcode lock, or wipe it remotely. (You have to set this up before you lose your iPad so do it now.)
Game Center – connect with other iOS gamers so you can brag about your scores, compare to their's and find opponents for a head-to-head match up.
The video below demos most of these major new features:
Minor New Features
While the above new features got all the headlines, here are a few that might make iOS 4.2 a worthwhile upgrade.
iTunes TV show rentals – users can now rent content for watching on the iPad. Maybe you are in a hotel on business and the current TV offerings are not to your liking. You want to catch up on 24, so you fire up iTunes and find the next episode you're ready to watch and you can now rent it for only $.99 instead of having to pay full price. Now you can with iOS 4.2.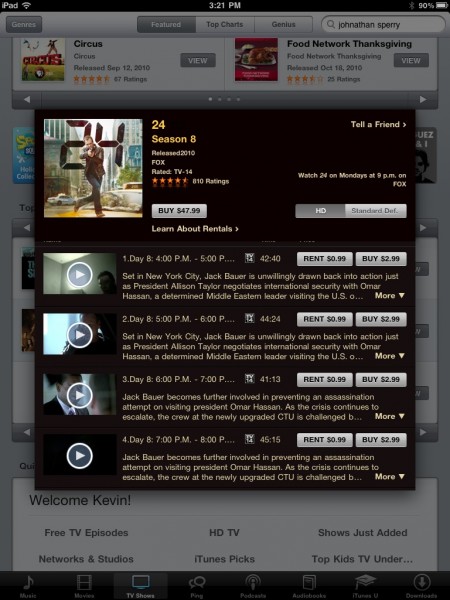 Unified InBox and Threaded Messaging – Instead of having to switch from one account to another, now you can view all the messages from your varied email accounts in one unified inbox. Also all of your conversations will be organized into threads. So instead of seeing five emails between you and your boss, you will see one item. Tap it and it displays all five. Finally you can open attachments from email in other supported applications using the share button.
Find Text on Web Pages – If you searched for a word in Google and then found a link to a page containing that word, it may be hard to find the word. Now, just like the PC version of Safari, there is a find word feature. Type the word into the search box in the upper right corner. At the bottom you will see a separator with the label "On This Page (xx matches)." Tap the word under the separator and it will highlight that word on the page.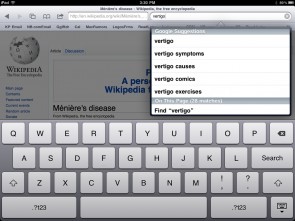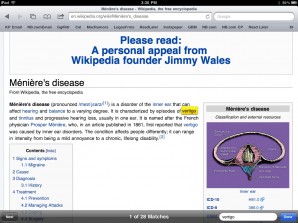 Notes with Fonts – Now the Notes app will let you change the font of your note. To do so go into Settings and choose Notes from the list on the left. You will see three font choices – Chalkboard (the default), Helvetica, and Marker Felt. Pick the one you want and exit Settings. Next time you go into Notes it will display notes in that font.
Reply to Calendar Invites – Now, if your friend sends you an invitation to an event using their Yahoo, Google or Microsoft Exchange calendar, you can reply from within the Calendar App itself.
New Languages Supported – There are "over 50 languages and dialects, with more than 30 new international keyboards and dictionaries for iPad" according to the Apple site.
Accessibility Enhancements – "Control VoiceOver using a wireless keyboard. Output in braille to over 30 supported 
wireless Bluetooth refreshable braille displays in more than 25 languages." (from Apple)
Enhanced Enterprise Support – There are stronger security measures as well as things to help businesses manage all of their iOS devices.
Advertisement