Apple updated GarageBand on the Mac making it more compatible with the new iPad version. Apple introduced GarageBand for the iPad ($4.99) when they launched the new iPad 2.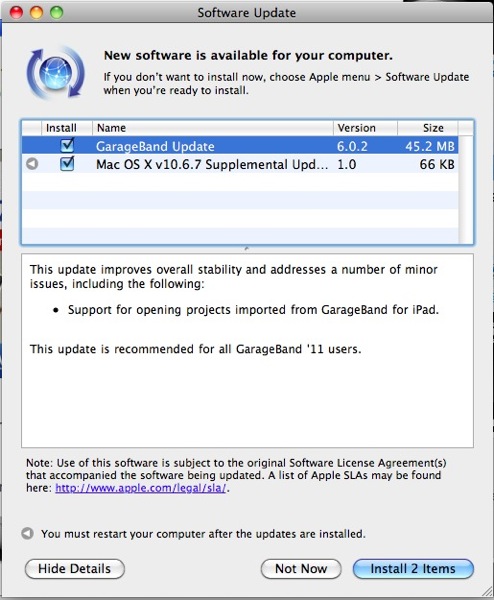 GarageBand on the iPad was such a fun app that we instantly chose to make it an iPad App of the Week. It is one of the most popular apps for the new iPad. One Apple Store employee we spoke to said that GarageBand is one app they always demonstrate to would-be buyers because of how well it shows the power of the touch interface.
Projects created on the iPad did not work properly when exported from the iPad and imported into the Mac version of GarageBand. This update addressed that issue.
There is also an update for the MacBook Air we already reported. The OS X Software Update tool states:
This update addresses an issue that makes the system unresponsive when using iTunes. It is recommended for all 13″ MacBook Air (Late 2010) users running Mac OS X v10.6.7.
Advertisement