GarageBand is one of the two new apps that Apple released along with the iPad 2 on March 11. The other is iMovie which we wills show you next week.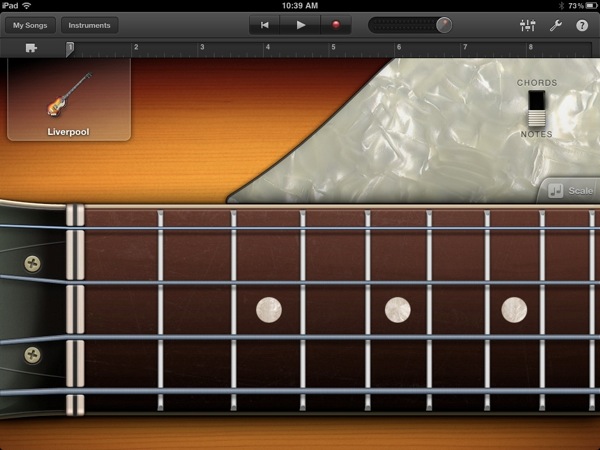 We downloaded GarageBand and it was so fun to use that we are making it this week's iPad App of the Week.
The purpose behind GarageBand is to allow people to have fun while they play, record and learn to play synthesized musical instruments. It is amazing how accurate the sound is that GarageBand produces. Someone could use this app to record any level or kind of music.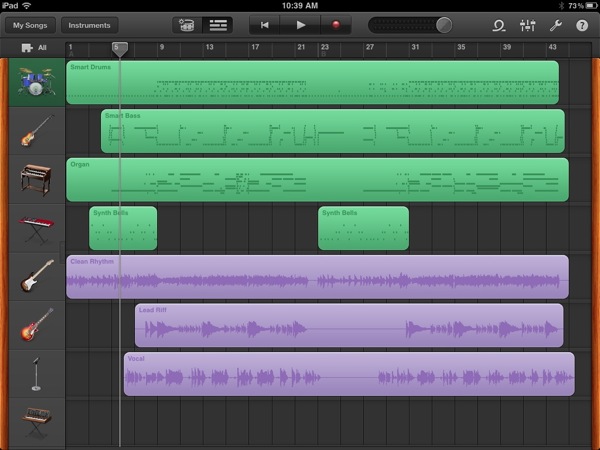 While we have not had a lot of time to really learn enough of the app's features to give you a full review like we normally would for an iPad App of the Week, we have enjoyed it enough to want to highlight it for you.
Below is our video demo of the app:
The thing we like is the ability to play an instrument making complex and interesting sounds coming from just tapping one or two keys. It is easy for a musical idiot like me to produce something that sounds "musical". With some practice someone with some skill and actual talent could use this to really create something special.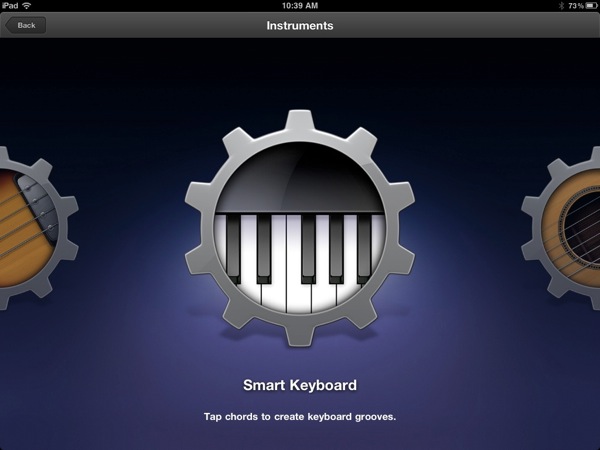 The app is only $4.99. Our Chuong Nguyen got to play around with it at the Apple announcement event. Here is his video of that demo:
We don't know enough about the app yet to give you a comprehensive list of pros and cons as we normally would. Just suffice it to say that it is fun and makes me want to learn more so I can actually produce some nice music. For $5 we recommend it for anyone from the person who wants to just have fun to the musician who might like to record and distribute some songs.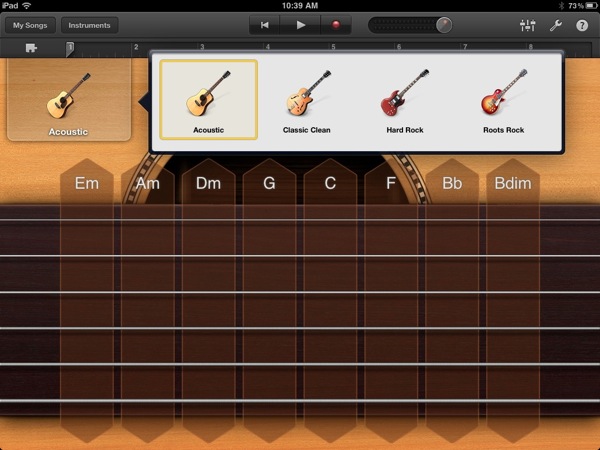 Add one of the nice recording microphones for the iPad like Mike from Apogee (available soon) and you could just use it as a high quality audio recorder for podcasts, speeches, class lectures, or whatever you want.
Advertisement