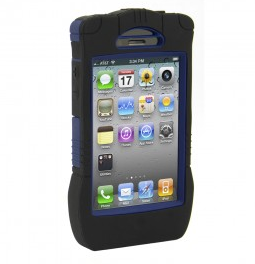 Trident Case announced the release of a new line of rugged protective cases for the Apple iPhone 4, iPad, HTC Droid Incredible, and the Samsung Galaxy S and Vibrant smart phones. These cases are intended to be extremely durable and protective. They come in nine different colors with mostly black silicone and colorful highlights.The case is a non-slip material to keep it in your hand instead of on the floor or ground.
The screen is protected by a screen protector that is designed to be anti-glare, dust, and scratch. It also promises to resist unsightly finger prints.
The case should protect the phone from drops, with an anti-shock design.
The jacks and ports are also protected by silicon covers which can be removed for access. The cameras have a polycarbonate film over them that is designed to keep dirt away while still allowing them to be used. If you have a Droid Incredible, the vulnerable camera lens is protected with this case.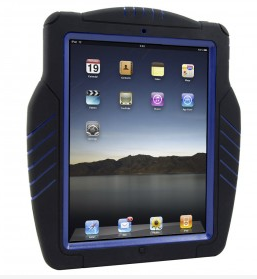 The case comes with a detachable belt clip to be worn on a belt or removed. The case also comes with a unique ear phone jack extender. They describe it thus:
Audio jack extender included to provide 100% compatible connection to ALL types of 3.5mm audio jacks. Connect your iPhone™ 4 to AUX input of your car and home stereo system without fitting problem. The TRRS connector is compatible with the microphone function of the iPhone™ 4.
The Kraken iPad case will be $44.95 and the iPhone 4 case as well as the other phone cases are $34.95.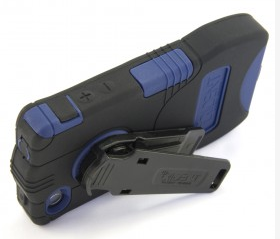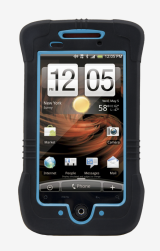 Advertisement