Here is a guide on how to setup and use macOS Smart Folders to stay organized in macOS Sierra.
Folders are the main basis for file storage and when we are trying to have an organized workspace, any new tools are helpful. Your Mac runs best when there is little clutter and files are placed in folders and directories and there are multiple ways to store and categorize files.
Smart Folders are a way for you to designate automatic background searches for certain items and have them collected in one convenient location.
How to Use MacOS Smart Folders
Here are the steps to take in order to create Smart Folders in MacOS.
How to Create a New macOS Smart Folder
In order to create a new Smart Folder, you will need to navigate to the File menu in Finder and choose New Smart Folder. Immediately after clicking this option, you will see a new finder window appear which looks very similar to the Search feature in Finder.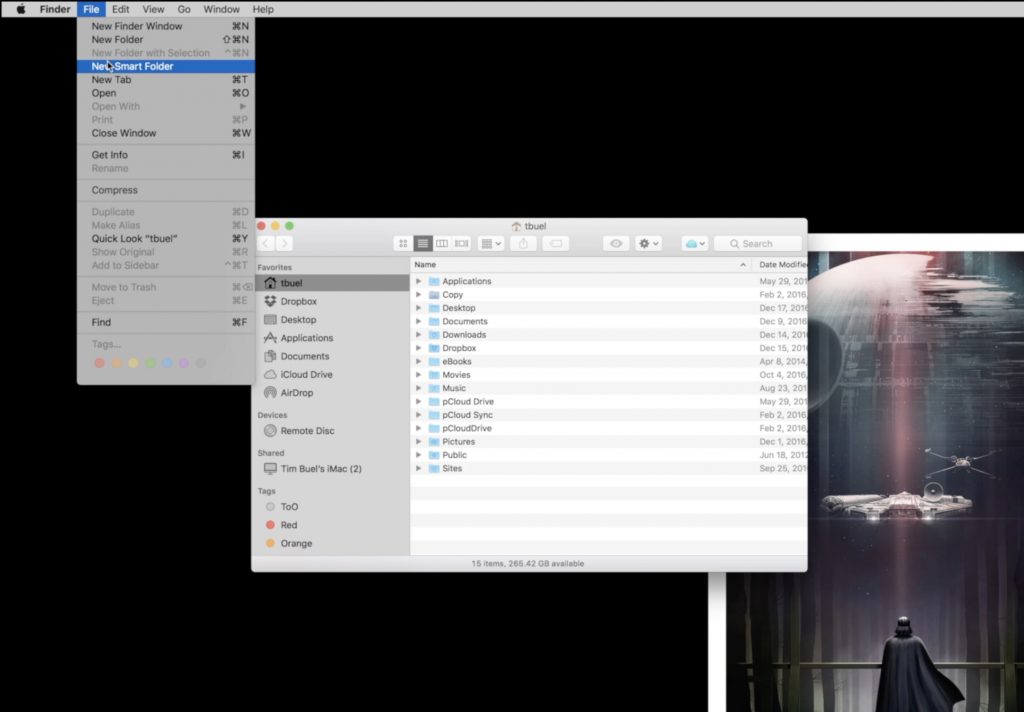 Smart Folders will allow you to create a custom search field for your designated terms and then collate your files that match those terms. For example, you want to create a Smart Folder for all of your documents created in November. You are able to create a search term by clicking the plus icon and then choosing Kind is Document. If you then want to change the time period, add another term by clicking Plus again. You can choose Created Date is This Month and then click Save.
In order to save a Smart Folder you will need to Name the Search and where its located. The most common place is in the Sidebar so when you open a new Finder window, you will quickly be able to access your Folder and perform your search. You will recognize its icon as a gear in the sidebar.
Smart Folders are an excellent resource for keeping your information streamlined and organized to your liking and give you a way to quickly interact with your data. I have used Smart Folders quite a bit to keep track of things like invoices, legal documents, specific file types and more. This is yet another way that MacOS works to help you keep your information at your fingertips at all times.
Advertisement