With the release of Windows Vista, Microsoft introduced Gadgets. Gadgets are small programs that provide small snippets of information you don't need to have a full program for. They are very handy when you might want a quick glance at information such as wireless signal strength, a calendar, slide show, clock or even a game.
In Windows 7 Microsoft made some welcome changes to the Gadget experience. In Windows Vista, Gadgets were tied to the Windows Sidebar desktop panel which kept a rack of all your Gadgets in use. Although you could drag them off in Windows Vista and have them displayed anywhere on the desktop, it did not seem as well integrated as they should have been.
Windows 7 improves the Gadget experience by making Gadgets free to roam the desktop removing the Sidebar panel itself. Gadgets can also be snapped to any side of the screen like magnets. Another improvement is the ability to resize some Gadgets, the Slideshow or CPU meter for instance can be enlarged.
Find and Add a Gadget
Very quick and easy task, right click your desktop and click Gadgets or you can click Start and type Desktop Gadgets and hit Enter on your keyboard.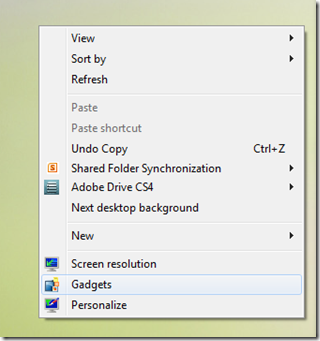 This will open the Desktop Gadget Gallery which displays a collection of all your install Gadgets:
If you would like information about a Gadget, click on it and click the Show Details button at the bottom of window. You will find information such as the version and a description. If you have a lot of Gadgets installed, you can use the built in search feature.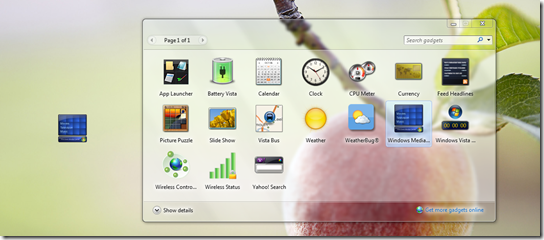 To add a Gadget to your desktop, just double click it or drag and drop on the desktop.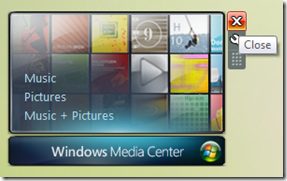 To close the Gadget if you don't want it to be displayed anymore, hover over the Gadget and click the close button.
How to get more Gadgets
If you would like to get more Gadgets for your Windows 7 computer, just click the Get more gadgets online link in the Desktop Gadgets window or go to https://www.gallery.microsoft.com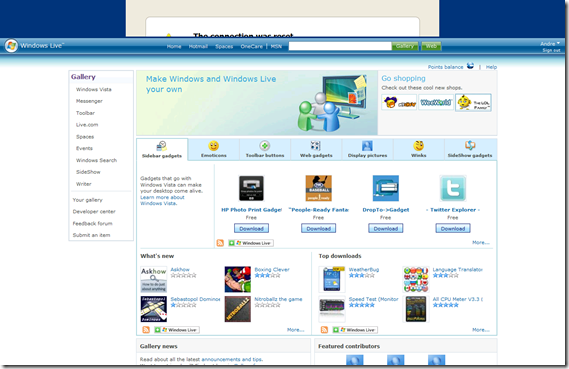 The Gadgets Gallery provides a wide range of Gadgets for Windows 7, you can choose products such as Instant Messaging, Social Networking or System Maintenance to name a few. To add a Gadget to my desktop from Gadgets Gallery, click the Download button.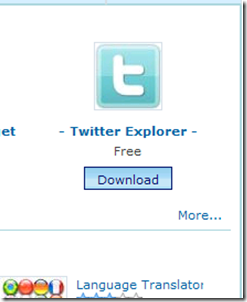 For this example, I want to download a Twitter Gadget, since it's already displayed on the front page. If you don't see the desired Gadget, you can also search for it. After clicking Download, Save the gadget to your computer.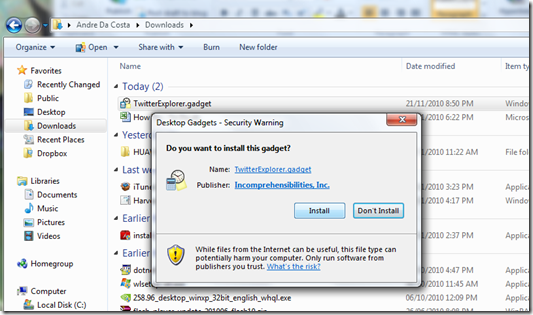 Double click the Gadget file and follow the instructions to install it.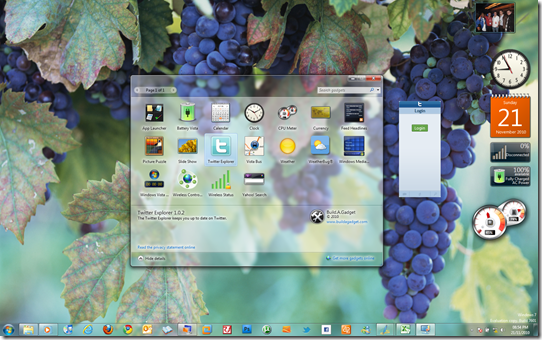 The Gadget will be automatically added to your desktop or you can add it from Gadget gallery.
Uninstall a Gadget
After a while, you might end up having a lot of Gadgets installed, some you might not need anymore or find irrelevant. Uninstalling a Gadget is very easy.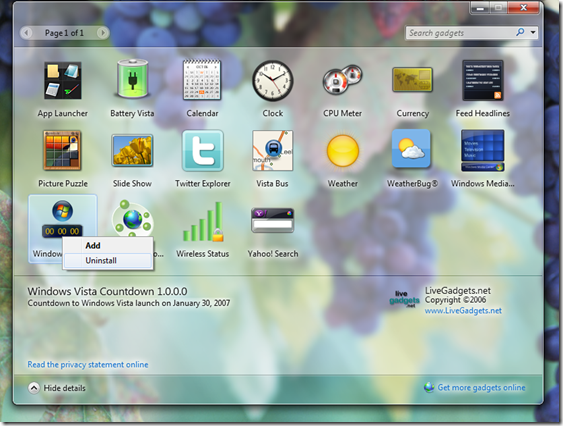 Just right click on the Gadget in the Gadget Gallery and click Uninstall
Advertisement