Sometimes you can be in a awkward situation and you need to use your computer. Whether it's a meeting, conference or your bed room with your significant other. The problem is when Windows starts, it plays its short Startup sound, which is a mere few seconds…of distraction or waking up someone out of their deep sleep.
If you are tired of doing that, here is how you can disable Startup sounds in Windows 7.

Click Start, type: system sound

Then Hit Enter on your keyboard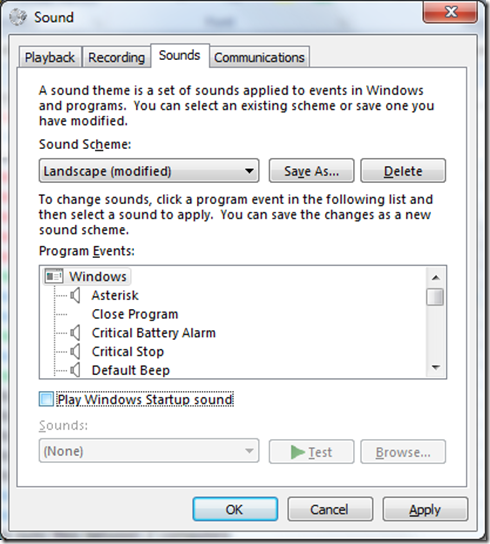 Uncheck the Play Windows Startup sound box then click Apply and OK.
Advertisement