If you are planning to do a reinstall of Windows 7 , then this article might be of interest to you. If you didn't know, Microsoft sells Windows 7 in both a Full Package Product version and an Upgrade version. What are the differences? Simply put, the upgrade version is cheaper and you need to have a previous version of Windows to use it.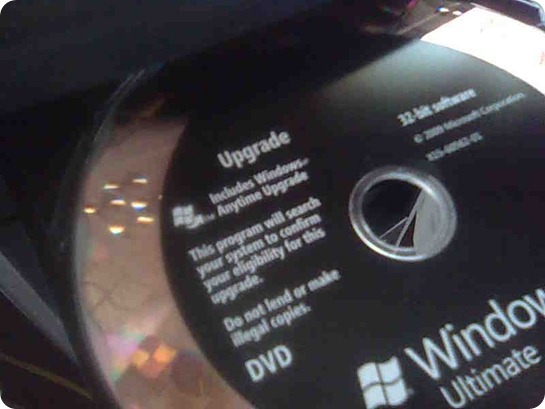 Upgrade version: Requires that you have a previously installed, qualifying and activated version of Windows such as Windows XP, Vista or Windows 7. Not easily transferable to another computer because of certain licensing restrictions regarding having a qualifying license installed.
For instance, say you have a computer that came preloaded with Windows Vista Home Premium (OEM license), if you upgrade that computer using the Windows 7 Home Premium Upgrade DVD, it is tied to that machine because it used the base license as a qualifying product. The only way you could transfer the upgrade license to another machine, you will first need to reinstall the original license. This version can be used to do a clean installs as well as the obvious in place upgrade.
Full version: With the full version, you don't need to have a qualifying license installed. You can transfer it to another computer easily just as long as you reinstall the original license that came with the computer. Also, full versions of Windows 7 Professional or Ultimate are used as qualifying products for volume license versions of Windows. You can do both clean installs and in place upgrades with the full version DVD. Basically, it carries less restrictions than the upgrade versions.
Reinstalling with a Windows 7 Upgrade DVD:
If you initially bought a Windows 7 Upgrade, upgraded your computer and decided later you want to reinstall Windows 7 you might be wondering what you need to do if you want to reinstall Windows 7 without installing your old version of Windows 7 first.
Microsoft made some changes to how validation works, part of this is to reduce casual copying and piracy. Previous versions of Windows such as Windows XP Upgrade simply requested that you insert a qualifying disc during the installation. Now anybody could simply borrow a disc, whether it was Windows 98,  ME or 2000 which there are no shortage of, to use as a qualifying product. Of course, this is in the best interest of Microsoft's financial bottom line at your expense. This inconvenience can be minimized with a smart little trick when using the Upgrade DVD. First lets look at what happens when we do a clean install with the upgrade DVD: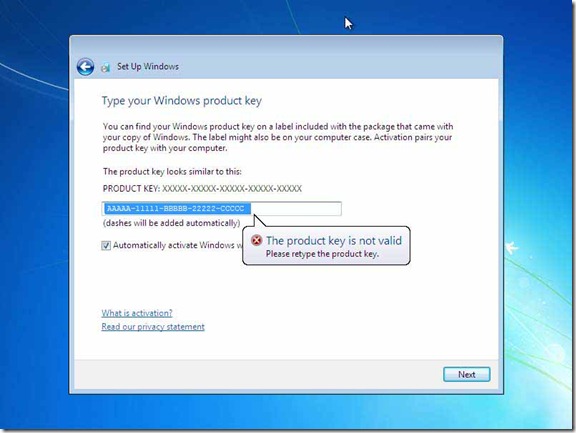 This is the message you will receive when you attempt to enter a product key for a Upgrade version of Windows 7. The simple workaround is to skip entering your product key for the time being and click Next. Complete task such as setting up your account name, password, time zone etcetera.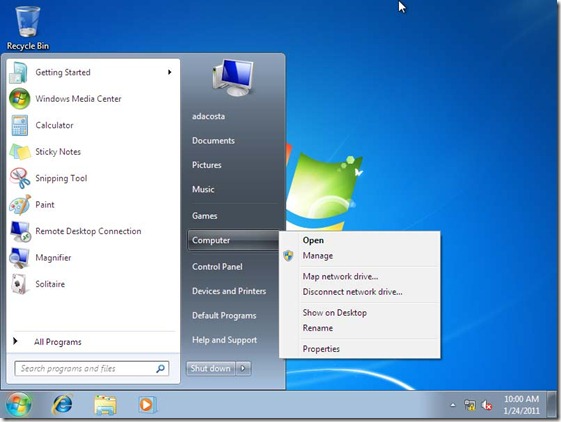 Once you arrive at the Windows 7 desktop, click Start, right click Computer then click Properties.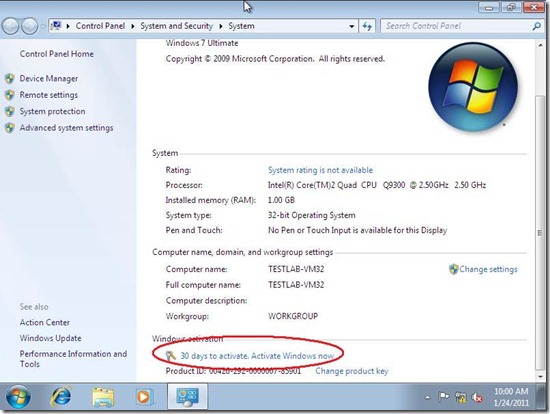 Scroll down to Windows Activation, then click the link that says xx days to activate. Activate Windows now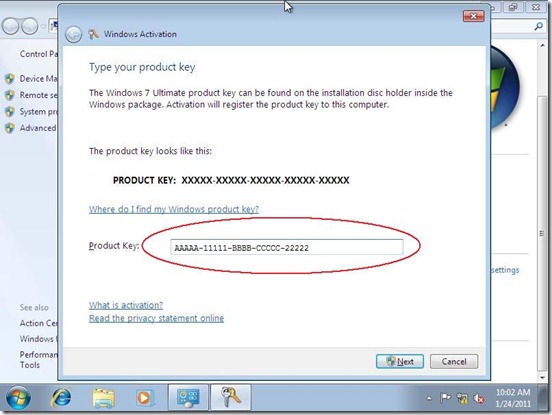 Enter your product key, then click Next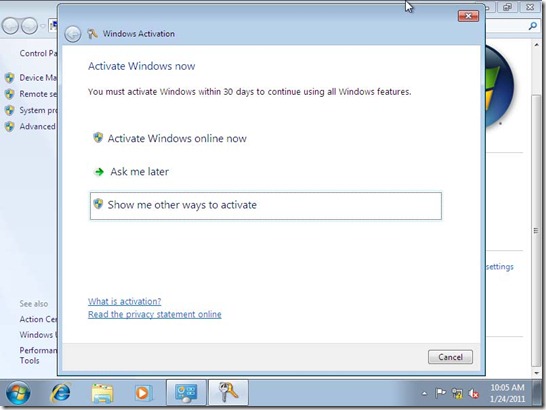 Click Show me other ways to activate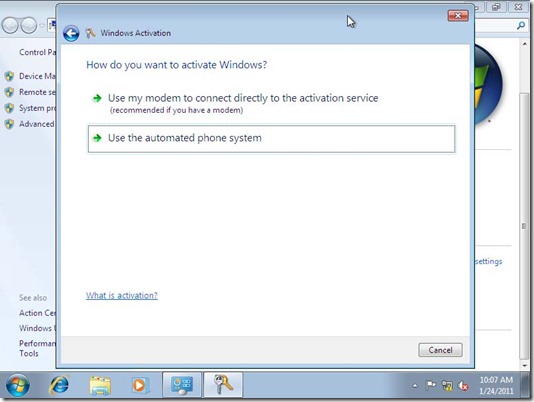 Click Use the automated phone system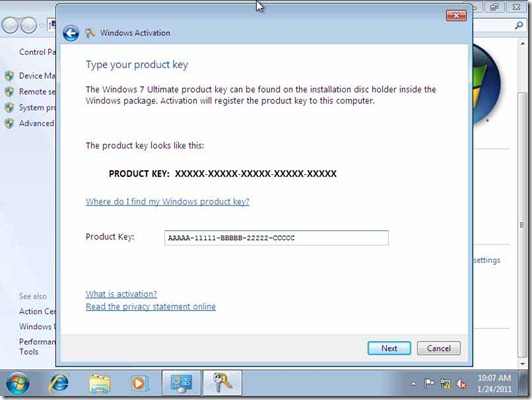 Click Next again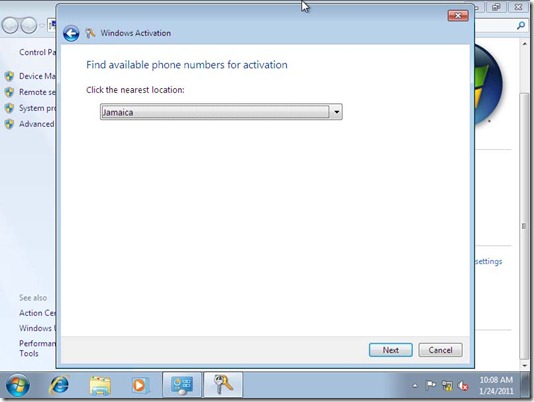 Select your country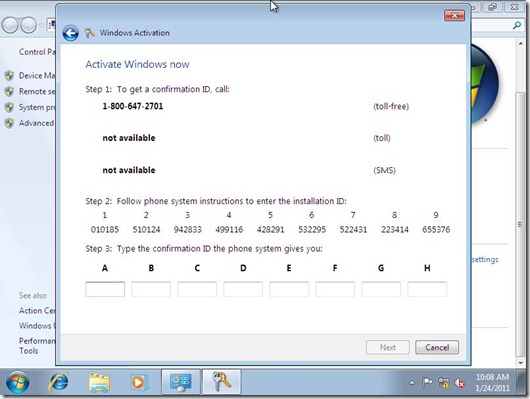 Call the number displayed on your screen to get a confirmation ID. Please hold on to speak with a live person, skip using the automated system. Explain your situation with the agent and they will provide you with a confirmation ID to enter into the blank fields. Click Next and Windows 7 should be activated. A minute or two longer than using the internet, but faster than doing two installations.
Isn't this illegal?
Well, it depends. This option is recommended if your system previously came with a qualifying license installed. This can be determined by the Certificate of Authenticity sticker on the machine chassis. See below.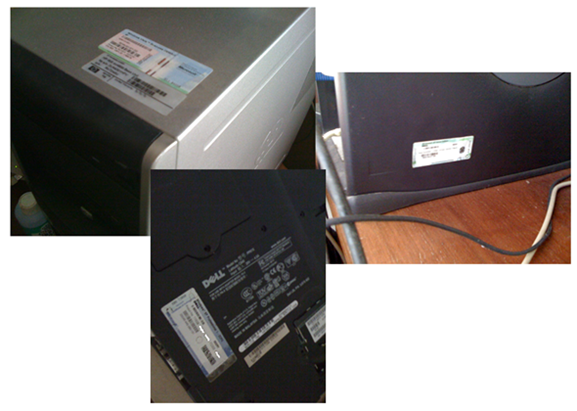 As long as the sticker is there on the machine with a Windows XP or Vista COA's , the machine was genuinely licensed and you're OK to use this upgrade path.
Advertisement