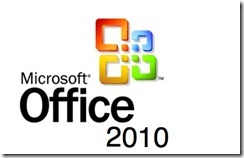 Last year's release of Windows 7 and this year's release of Office 2010 were nice upgrades. Windows 7 was a much better OS than its predecessors. And while Office 2010 has less to compel the average user to upgrade, there are a few cool tools in the new version.
Unfortunately, upgrading to Windows 7 and the new Office 2010 suite is costly, especially if you have multiple computers or can't make due with the cheaper Student and Home Edition edition of Office 2010; which doesn't include Outlook or Publisher.
What if I told you that you can get full versions of Windows 7 Ultimate and Microsoft Office 2010 Professional Plus for only $200?
That's at least $300 less than at the cheapest online store. You'd probably say I was crazy or ask if my supplier was a guy with a trench coat selling bootleg copies out of the trunk of his Buick, but the amazing thing about this is it's legal and Microsoft even encourages it. In fact they are my source.
The way to do it is to subscribe to Microsoft TechNet, which costs as little as $199 for the first year and $149 each year thereafter. TechNet is a service of Microsoft intended for technology professionals who would benefit from having access to all of Microsoft's products for review, learning or support. When I signed up I was not even writing for Notebooks.com. All I did was tell them that I was in charge of the technology for my church, which I am. We don't have anyone with the title of IT Director. I am the guy. And that was good enough for Microsoft.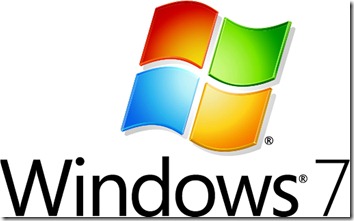 You may be thinking this is shady and I'm suggesting  you violate some kind of license agreement, but apparently Microsoft is OK with the idea of individuals signing up for TechNet.
I was listening to a recent edition of Windows Weekly, a podcast focused on Microsoft products and other news and information of use to Windows users, with Leo LePorte and Paul Thurrott.
Thurrott, who is in regular contact with the people at MS, recommended that everyone listening sign up. When listeners and viewers complained he was telling them to be dishonest, he said Microsoft knows that people sign up for TechNet just to get the software and support for themselves and it is fine with them. I would trust Thurrott as he has inside info most of the time when it comes to MS and their products.
How to Sign up For TechNet:

Here is what you get if you do sign up. You get access to all of the Office products including the various versions of Office dating back to Office XP. You can also get individual copies of each Office product and access to copies of SharePoint, Visio, etc.
In the Operating System category, you get copies of Windows in all its versions from 7 back to Windows 3.1 and even MS DOS.
And for those who want to learn more about Microsoft's products the TechNet Library is great. They have documents on all kinds of topics. In addition to that you get access to special forums reserved for TechNet users.
This is a yearly subscription. But when you do the math it can be a real savings. Just from my own example, I have five different computers, none of which came with Windows 7 or Office. So to get it on all of them, even if I paid for only an OEM version which is really just intended for manufacturers and system builders, I would have to pay around $500. That's just for Windows. Now, add to that two copies of Office 2010 Home and Student (which covers up to 6 PCs), which can be found for around $120-$130 regularly and you're looking at around $740.
Microsoft is in a three year cycle of upgrading their Windows and Office products. So, if you count the first year's subscription fee of $200 plus two follow up years of $150, that is a total of $500. I have saved myself $240 and I have access to a much higher level versions of Windows and Office as well as the other great products and services included in TechNet.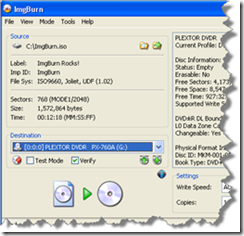 To get each copy, you download an ISO of the Windows installation disk for your chosen version. You burn that file onto a disk, using either a special program or your disk burning utility's image burning feature. In other words you cannot just burn it like you would other files. I use a simple and free tool called ImageBurn.
For Office 2010, you just get the installation file or an ISO image of the earlier version which you also burn to a disc. In the download library there are links you click to have a software key generated for you. You can use that key to install on all your PCs unless you have a large volume. Keep in mind, this is not intended for businesses who need large installations, but for individual users.
Advertisement