We recently took a look at how to use input languages in Windows 7. In this follow up, we focus on multi-language support in Windows 7. Unlike Input Language, this allows us to make Windows 7 display and work in a different language apart from the default language. This is great if you are sharing a computer with someone who speaks a different language, such as a co-worker, family member.
There is one caveat though, you need to be running the Ultimate edition of Windows 7 to obtain and install different languages. If you are a volume license customer (large business), you might have access to the business equivalent of Windows 7 Ultimate called Enterprise edition. If don't have either edition installed, you will need to do a Windows Anytime Upgrade from your current edition of Windows 7 to Windows 7 Ultimate. Click here to learn more about Windows Anytime Upgrade.
Before you can start using a language in Windows 7 Ultimate, you must first download and install it. Microsoft offers up to 35 different multi-lingual user interfaces through its Windows Update service. Lets take a look at how to install and configure one. For the purposes of this review, we are gonna install Spanish.
First, launch Windows Update.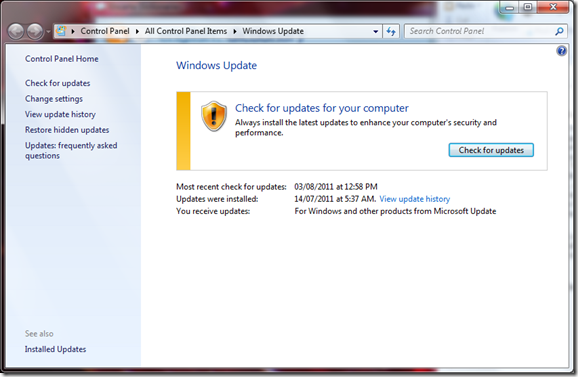 Click Check for updates.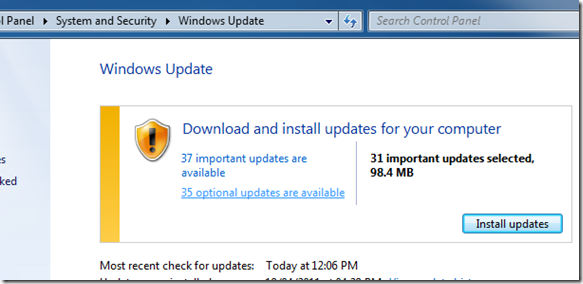 Click the optional updates are available link.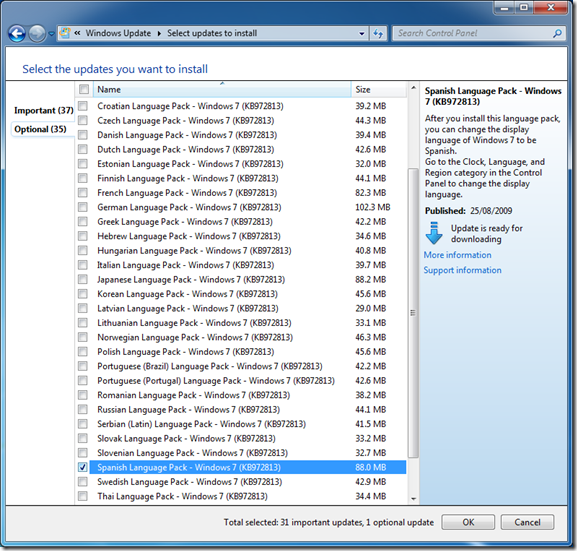 Here you will see a list of available languages for download. Check the desired language you would like to have installed, then click OK.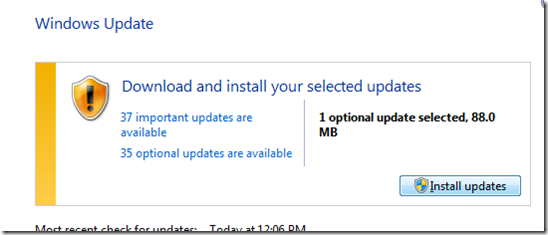 You will be taken back to the main screen, click Install update.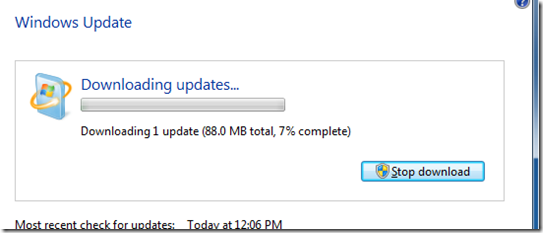 Wait while the update is downloading.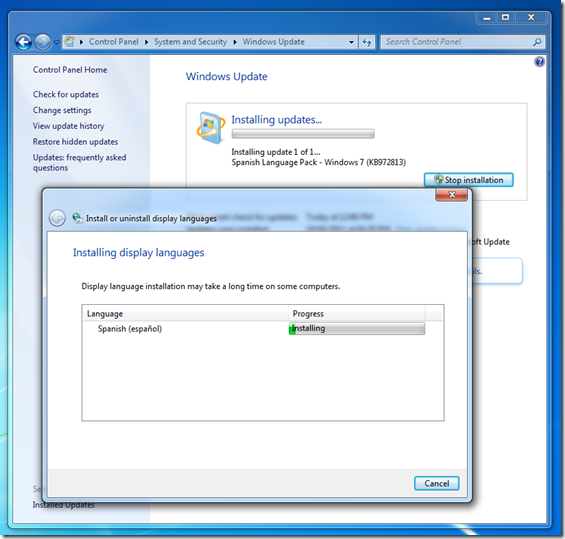 Installing the Language Pack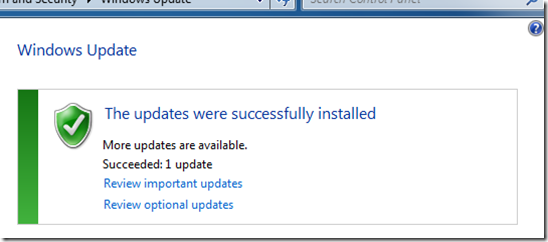 After the installation has completed, we will now enable the language pack.

Click Start, then type: language.

Hit Enter on your keyboard.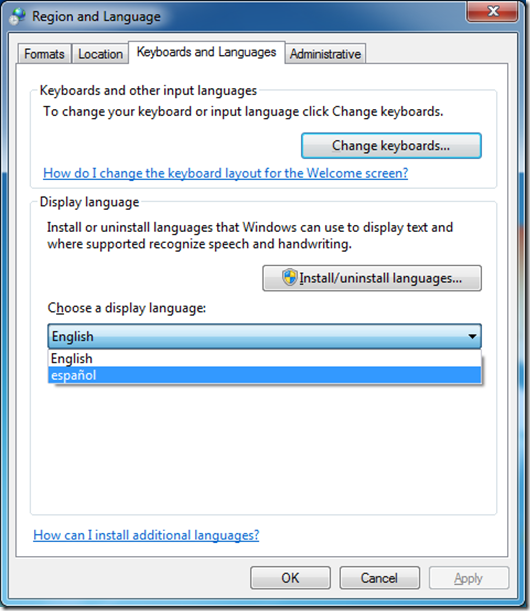 Click on the Keyboard and Languages tab.
Under Choose a display language, click in the list box and select the language you want to have displayed.
Click Apply and then OK.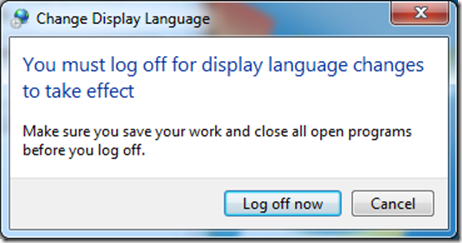 You will be prompted to Log off now. Do so then log back in.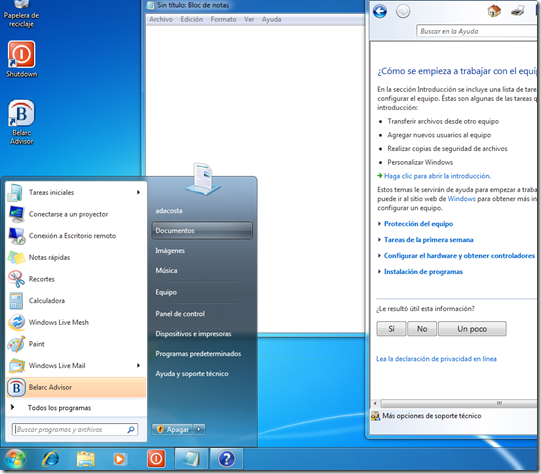 That's it, you are now operating in Windows 7 using a different language.
When you are ready to change back to another language, just reopen the Region and Language dialog and select your default language.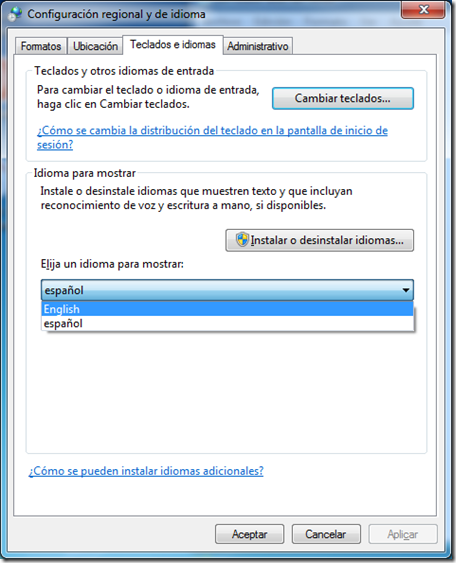 That's It!
Resources:
How to use Windows Anytime Upgrade
Language Packs in Windows 7
How do I get additional Display Languages
Advertisement