If you are looking to track down hard drive hogging folders on your Mac, you could use the program Daisy Disk which we previously reviewed. It shows the culprits visually. But a cheaper way is to just enable the feature in the detailed list view in Finder which shows how big each folder is. We will show you how.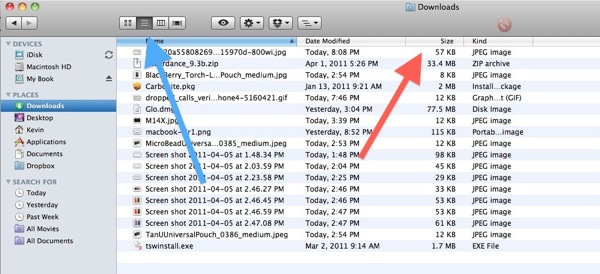 Open Finder and click on the list icon on the toolbar. It is one of the four buttons grouped together indicated by the blue arrow in the screen shot above. Now hit the CMD+J keys simultaneously on the keyboard or click on "View Options" from the View menu to show the list of columns available in this view. The column is the one indicated by the red arrow above.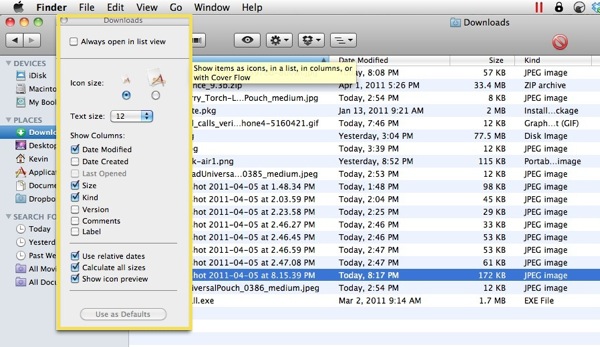 Make sure you have the Size box checked and the "Calculate all sizes" box checked. Unless you have changed it, the first one should be checked already and the second will be unchecked by default. They both must be checked to get the right sizes for all folders.
When you open a Finder window with the list view enabled you will see the actual size of each folder in that column. If you like, you can check or uncheck other items to reveal or hide those columns. And when finished you can drag the column headers to reorder them as you prefer.
Thanks to Macgasm for this tip who was inspired by OS X Daily.
Advertisement