Amazon is at it again, with a new App Store for Mac. Or as it is being called to avoid a lawsuit from Apple, the Mac Download Store. The new Mac Download store offers a collection of Mac Apps you'll find in both stores, but more importantly the Mac Download store offers Mac apps you won't find in Apple's App store.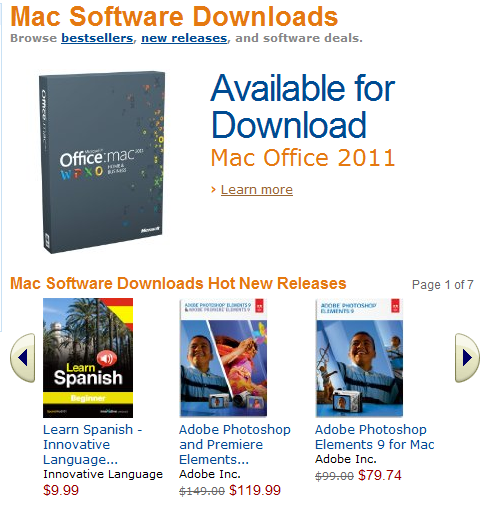 The Amazon Mac Download Store has the following Apps you won't find in the App Store:
For a limited time Amazon is offering $5 off your purchase with the coupon code SAVE5MAC.
The Mac Download Store will keep your applications stored in your account, allowing you to re download as needed. This is great news for users who ar prone to losing installation CDs and download files. The policies will vary, but in many cases you can install games and software on multiple machines.
Before you start buying up apps, keep in mind that you can still find better deals around. We found Adobe Photoshop Elements for $69.99 direct from Adobe if you are willing to handle a mail in rebate.
For the $10 difference we would probably go with Amazon on this one, but consumers need to avoid getting locked into one app store. Your best bet is to search the Mac App Store and the developer's website to make sure you're getting the best deal.
Advertisement