At today's Apple Music Event in Yerba Buena Steve Jobs announced new versions of iOS for iDevices, a whole collection of new iPod models and iTunes 10 with a a music social network called Ping. Oh, and, "One more thing!", Apple also announced the second generation of Apple TV complete with 99 cent TV show rentals.
Steve Jobs kicked off the Fall 2010 Apple Music Event by announcing iOS 4.1 which will be available next week for the iPhone and iPod touch as a free update and will include a fix for the proximity sensor. Jobs also announced iOS 4.2 which will arrive in November as a free update for the iPad as well as the iPhone and iPod Touch. iOS 4.2 catches the uPod up to the features iPhone users have been enjoying such as multi-tasking and threaded email. iOS 4.2 also adds the ability to print wirelessly and stream music local content from AirPlay, formerly known as AirTunes.
Game Center – Another part of the iOS 4.1 update is the kickoff of Game Center which makes it easy for developers to allow users to play against eachother in games on iDevices.
Being a music event it's no surprise that Apple also announced updates to all of the iPods, shaving sizes, adding features and more power. All of the new iPods are available for pre-order today and will begin shipping next week.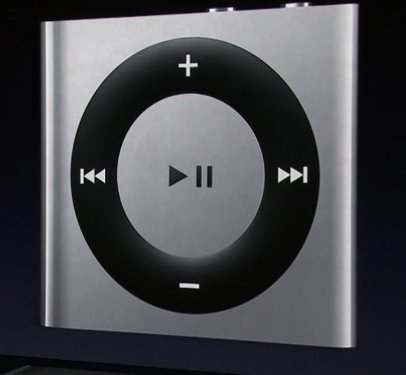 iPod Shuffle – Buttons are back, Clip Still there, 15 hours music playback and VoiceOver. The iPod Shuffle will run $49.
iPod Nano – ClickWheel Gone, multitouch display in as well as a clip, 24 hours battery life, smaller and lighter. The 8GB model is $149 and the 16GB is $179.
iPod Touch – "An iPhone without the Contract" – Steve Jobs
One of the most impressive updates of the day came in the form of a new slimmer and more powerful iPod Touch. The new iPod Touch packs the same A4 processor as the iPhone and promises 40 hours of music playback. It also is packing a 3 axis gyroscope for gaming and a front facing camera for Facetime chatting. There is also a camera on the back capable of recording HD Video which users can edit with iMovie.
The new iPod Touch comes in three models:
8GB for $229
32GB for $299
64GB for $399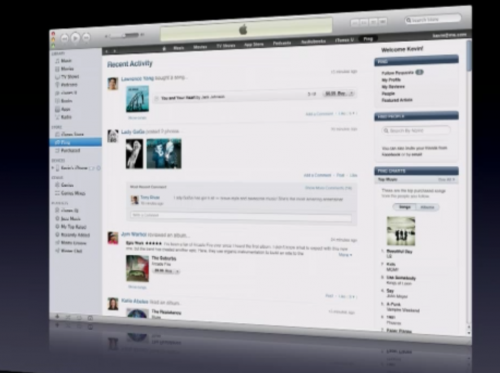 Available today, iTunes 10 ditches the CD logo it has had for a decade and adds many new features including Ping, a social music discovery tool that connects you to your friends and artists to help you find new music. Both iTunes 10 and Ping are available today for Mac and PC.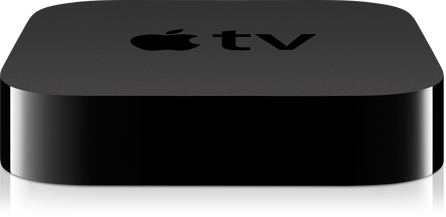 The final announcement was, in true Apple fashion, a whopper — the newer, smaller and cheaper Apple TV device that streams 99 cent HD TV shows, $4.99 HD first run movies, Netflix, content from your local Mac or PC as well as many other sources. The silent and slim Apple TV has no local storage, instead it connects over Ethernet or built in Wifi and connects to your TV over HDMI.
The Apple TV is available for pre-order today at $99 and will begin shipping in 4 weeks.
Advertisement