The Chromebook is growing in popularity to the point where one rumor says that Samsung plans to cut and eventually replace their Windows notebook business with Chromebooks. Now that a buyer can choose from a large collection of Chromebooks, which one should consumers buy?
Telling someone what computer to buy comes with challenges. We have to know what a person plans to use the device for and how much money they can pay. A few key principles can guide users to a certain kind of Chromebook and then simple preference, budget and availability takes over.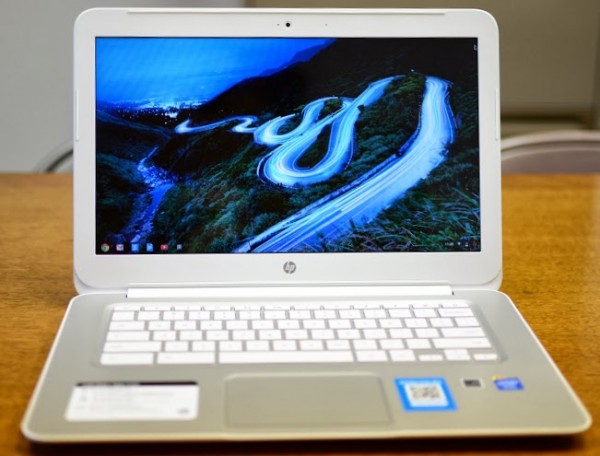 Avoid Early Generations Without Haswell
What's Haswell? Intel gave their latest generation (launched June 4, 2013) micro-architecture the name Haswell. It describes a few things including:
22nm process – the smaller this is the more efficiently the chip will run meaning better battery life and less heat
Low power chipset to give users longer battery life while offering the same or more computing power
Designed with convertible or ultrabooks in mind
Don't buy a Chromebook without Haswell. Avoid the …
Acer C710
Samsung Chromebooks
Google Chromebook Pixel
Solid black HP Pavilion 14-c010us Chromebook (pictured above)
Google CR-48 Chromebook
We expect to see updates from Samsung and Google. Acer and HP updated their Chromebooks with the Acer C720 or C72oP and HP Chromebook 11 and HP Chromebook 14. The newer HPs come in colorful options so its easy to spot an older HP Chromebook since it will come in solid black.
Which Haswell Chromebook Should I Buy?
For people who want a simple answer, get the HP Chromebook 14. It's the best one available assuming the user doesn't mind a larger screen and slightly heavier computer. Buyers who prefer an 11-inch model should get the HP Chromebook 11 or the Acer C720/C720P.
Why do we prefer the HP Chromebook 14? It's large enough to feel like a day-to-day machine instead of a seldom used secondary notebook. The larger screen makes it easier to see text. The machine feels sturdy and looks nice with four color options.
HP sells two versions of the HP Chromebook 14. One comes with 2GB of RAM and uses Wi-Fi only for wireless networking for $299. The other costs $50 more but uses 4GB of RAM and offers T-Mobile data at 200GB per month. Users who don't mind a little hacking can put an AT&T data-only SIM card in the computer.
Pretty soon Toshiba will sell a Chromebook that makes the above recommendation a little harder to follow. The Toshiba Chromebook will offer a 13-inch screen and 2GB of RAM. It's only $279 with nine hours of battery life.
Dell sells one, but it only markets to schools, so it's not a real option for buyers.
While we prefer a larger 13 or 14 inch screen like the Toshiba or HP, Acer makes a great Chromebook which sells for $200 or $300. The Acer C720 give users up to 8 hours of battery life in an 11.6-inch computer. It looks nice and costs next to nothing. At only $200 buyers won't feel so bad if it doesn't last or they don't like it. Add a touchscreen for $100.
We don't recommend a touchscreen on ChromeOS. The users interface doesn't feel touch-friendly, and we don't think it adds $100 of value.
The List of Chromebooks People Should Consider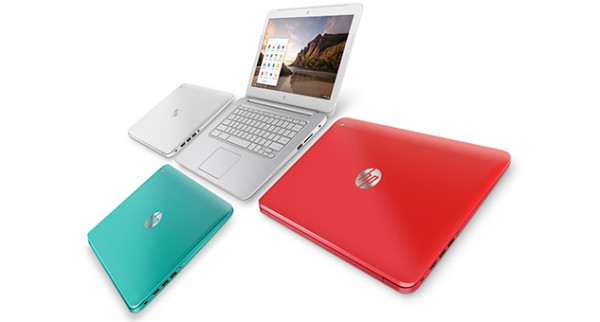 Here's a list of the best Chromebooks people should consider with links to the Google Play Store.
Mediocre Screen Resolution
Low screen resolution presents a bigger weakness to Chromebooks than web apps.
People who haven't used a Chromebook for any length of time probably think that web apps present the biggest problem with the platform. It's true that people can't install Microsoft Office or hardcore games. Video and photo editors shouldn't rely on ChromeOS yet.
Every Chromebook mention in the previous section runs a 1366×768 screen resolution. We'd like to see a Haswell based Chromebook that comes with a screen resolution of at least 1440×900 like the MacBook Air. 1920×1080 wold be better.
People who want a Chromebook with a resolution higher than 1366×768 must turn to the Chromebook Pixel (see video above) with an older Intel platform and a significant bumpy in price.
Conclusion
People who want to buy a computer today and want a larger screen should buy the HP Chromebook 14 for $299 for Wi-Fi only and 2GB of RAM. Get the T-Mobile version with 4GB if you can afford the extra $50. If you don't mind waiting take a look at the Toshiba Chromebook which has a 13-inch screen for $279.99.
Those who want a smaller computer should get the HP Chromebook 11 unless they want a touchscreen. Then get the Acer C720 for $299.
The budget buyer should get the Acer C720 which only costs $199.
If you don't mind older hardware and a high price and need a high resolution computer, the $1,299 Wi-Fi only Chromebook Pixel is the best option. For LTE pay $250 more.
Finally, if you can wait a few months then do. We're expecting an update to the Chromebook Pixel and a new Samsung Chromebook both with Haswell hardware.
Advertisement