Dell made it official. They're offering an education-focused Dell Chromebook 11, according to reports coming out of CES 2014. They plan to position this as an education tool for students and teachers, according to GottaBeMobile. The new Dell will only cost $300 and will launch this year.
The Dell Chromebook 11 will come with typical ChromeOS specs. It will launch with an Intel Celeron 2955U processor running at 1.4GHz. That seems mediocre and would cause Windows or OS X to choke, but the processor should run ChromeOS without any problems. The upstart browser-based operating system doesn't need as much power.
Like most other ChromeOS machines, the Dell Chromebook 11 comes with 16GB of local storage and relies on cloud storage via Google Drive. Dell will offer versions with either 2GB or 4GB of system memory. Running only 2GB often works okay on a Chromebook. We've seen a few other Chromebooks running only 2GB of RAM with acceptable results. If it's not too expensive though, we recommend upgrading to the 4GB option. The extra memory makes running many browser tabs much smoother.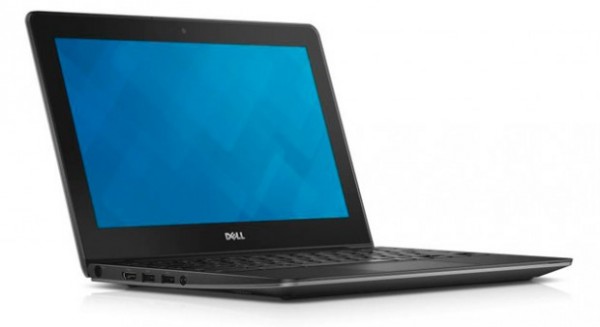 This Chromebook, like most low-end notebooks running Windows, will come with a 1366×768 display. We can't expect more for under $300, but we'd love an option to get a higher resolution system without busting the $1,000 mark like the Google Chromebook Pixel does. The Pixel offers a 2560 x 1700 resolution on a 13-inch display, but comes in at over $1200.
The battery life of this machine promises 10 hours. That's one area where Chromebooks really shine and that 10 hours outshines most. It will weigh 2.9 pounds.
Dell plans to launch more Chromebooks in the new year, it seems. We think PC makers will join them since Chromebooks sell well, thanks mostly to their price. They fit a special kind of user – someone who doesn't need much power at all and lives all day in their browser. Most Chromebooks fit in the ultra-portable category too. Users who like small machines will like the size of most Chromebooks. That describes a large majority of the consumer market and many students attending schools that use Google Docs and Google services for their academic work load.
Advertisement