When we first saw the Lenovo ThinkPad x120e ultraportable business laptop at CES 2011 we were immediately impressed. The more time we spent with our hands on the X120e the more we liked it.
The ThinkPad X120e defines what an affordable business ultraportable should be. Weighing in at 2.9 pounds,  11.6″ antiglare display, up to 6.6 hours of battery life and slim form factor. With a starting price of $399, Lenovo's offering a compelling machine without the sacrifices normally found in laptops and netbooks in this price range.
The ThinkPad X120e features AMD's Fusion E series APU, which means this can playback HD video and comfortably handle common business applications.  HD video can be presented  via a built-in HDMI port.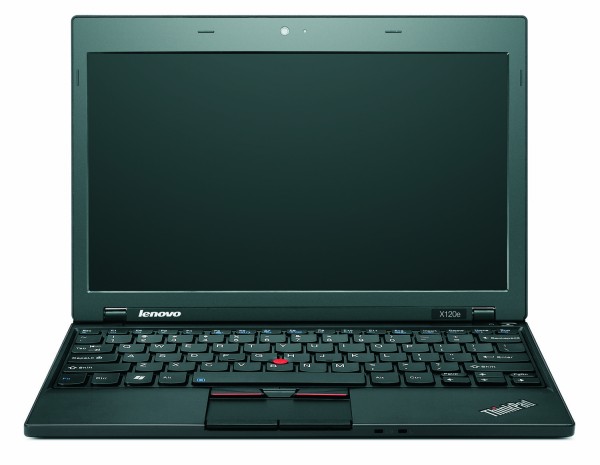 With the X120e it's clear that Lenovo knows what business users want – an affordable, small laptop that can deliver performance that business users need. Of course it' doesn't hurt that the X120e brings along many of the standard ThinkPad features like a great keyboard and the pointer nub.
At $399 the x120e, offers an incredible value and begs the question why any business user would settle for a netbook when there's an affordable business solution from a company that gets business users.
The Lenovo X120 is the best affordable business ultraportable at CES 2011.
Advertisement