The Acer Chromebook R13 brings Android to ChromeOS in an attractive convertible computer form factor. The MediaTek ARM processor performs surprisingly well compared to faster Intel Core iX or Celeron Chromebooks, which we previously assumed buyers would want to get great ChromeOS speed. Add a decent keyboard, nice trackpad and great battery life and you have a Chromebook that's competitive with mid-level or low-end Windows laptops.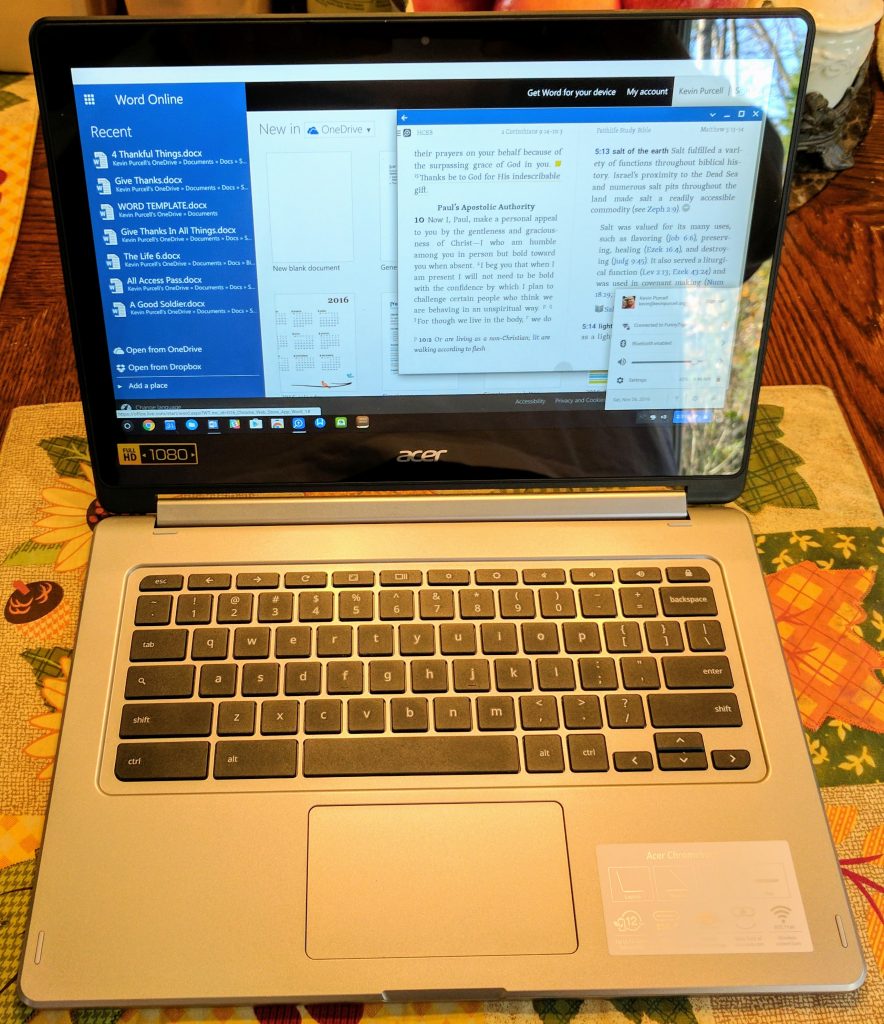 This Chromebook seems like a great second Chromebook. I don't mean one to have and use only on occasion with a first machine used most often. Instead, the Acer Chromebook R13 will likely replace a lower quality device. Someone on an impulse bought an 11-inch machine for $200 and really liked the simple ChromeOS interface. The person did some investigation and found out that Android apps are coming to ChromeOS, but only on a handful of touchscreen machines at first. They also decided they wanted something bigger and made with better material. Google stopped selling the really high-end Pixel and these people don't want to spend $800-$1000 for a used computer. That's where the Acer Chromebook R13 fits. It's a Chromebook that runs the Google Play Store and Android apps very well. It has a touchscreen and nicer build quality than most of the low-end $200 Chromebooks available today.
Please see the 5 Best Chromebooks of 2016 at GottaBeMobile.com.
Video Review
Acer Chromebook R13 Hardware Design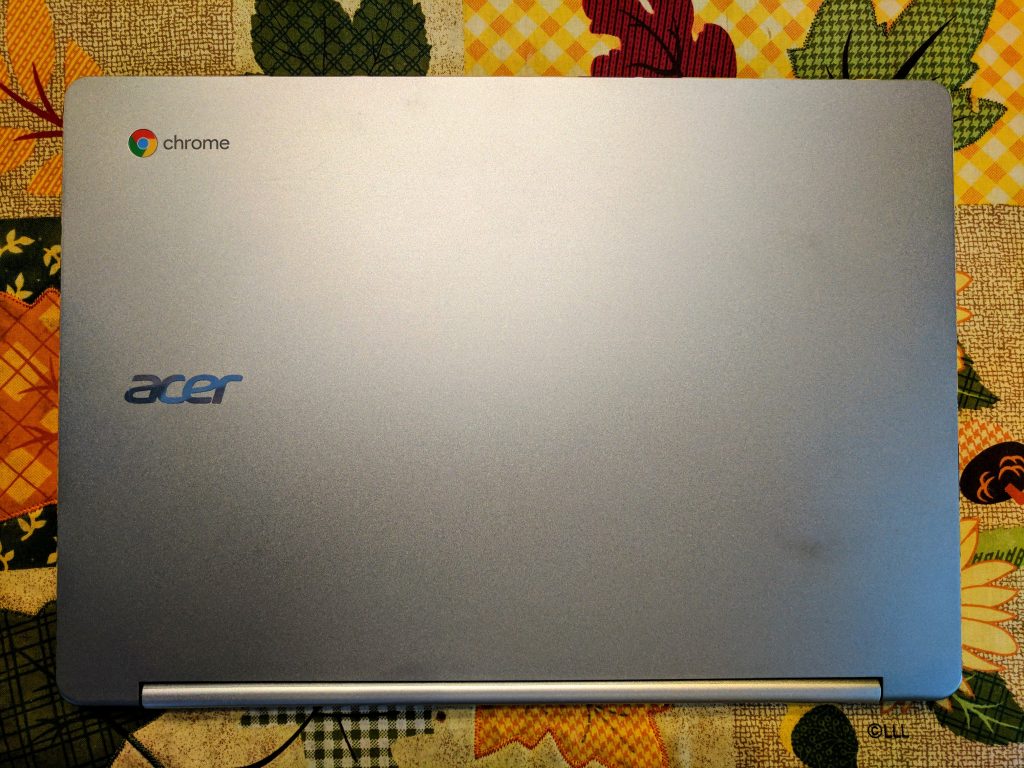 The look of the Acer Chromebook R13 makes me think they looked at the Google Chromebook Pixel and decided it was beautiful but too expensive. The Acer Chromebook R13 costs $399 as configured in this review.
The Acer Chromebook does one thing that Pixel can't do: the hinge folds almost 360 degrees to use the computer in tablet mode, tent mode and display mode (with the keyboard facing down) in addition to traditional notebook computer mode.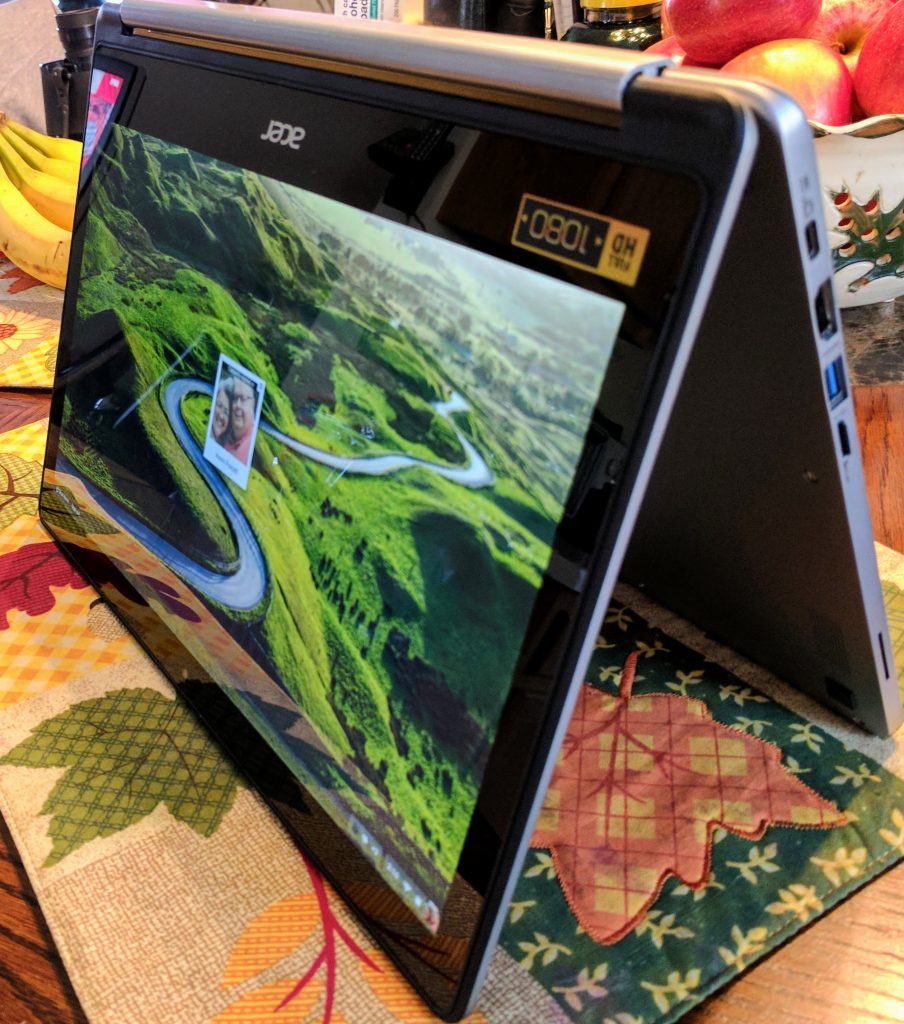 The hinge can get a little wobbly, which becomes problematic when using the touch screen. However, it's not terrible so we can forgive this minor weakness.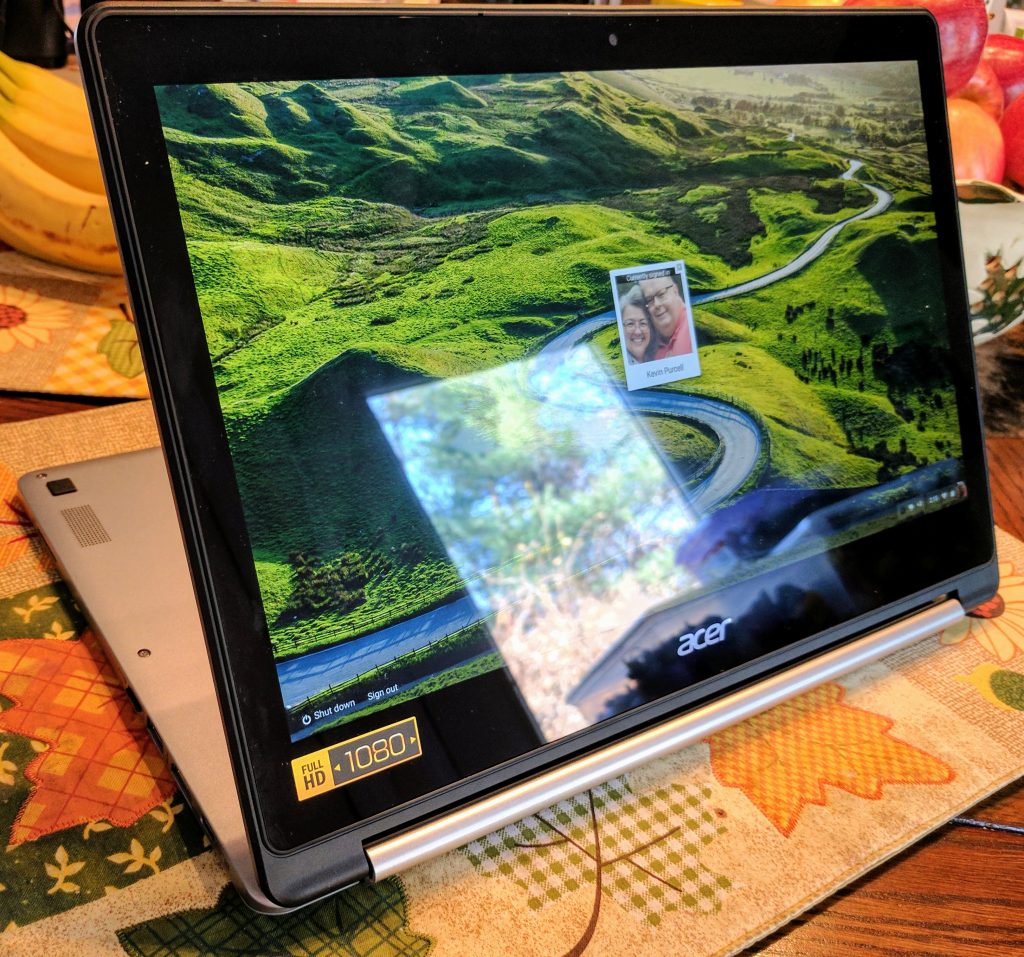 While the computer doesn't feel like a beast, it's a little heavy for an ultra-book that users might hold in tablet mode for an extended time.
Acer Chromebook R13 Touchscreen and Sound
Acer named this Chromebook after the size of the display. The Acer Chromebook R13 gives us a full 1920 x 1080p HD display. It's a 13-inch screen with a 16×9 format.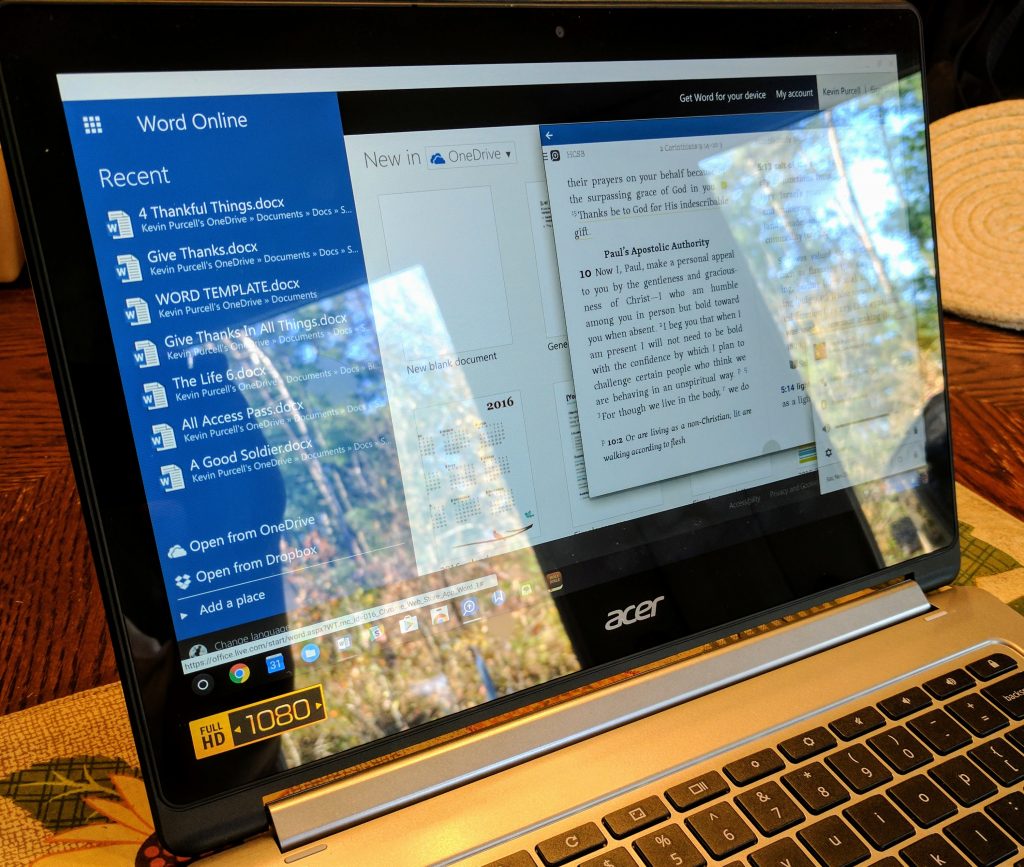 At only $400 or $430 a great screen would shock buyers. They met expectations by putting a slightly dim screen that suffers from below average contrast making text look a little fuzzy. It's also glossy so you'll struggle to see the contents in a bright room or outdoors.
Touch reacts quickly and accurately. Use a generic stylus and you get a poor man's Surface alternative.
The bevel around the screen is pretty big. This makes it easier to hold in tablet mode, but it also makes the system wider than systems with a thinner bezel. Since most Acer Chromebook R13 users will work in notebook the majority of the time, the designers should prioritize laptop design over handheld design and give us a narrower bezel.
The computer's not the loudest, but it sounds okay for catching a quick YouTube video or streaming some Netflix movies. Plug in a decent set of headphones and you don't have to worry about the mediocre sound and volume.
Acer Chromebook R13 Keyboard and Trackpad
Typing on the Acer Chromebook R13 feels good and touch typists will enjoy using it. All the keys fit in the right place and I never experienced any annoyances with the layout.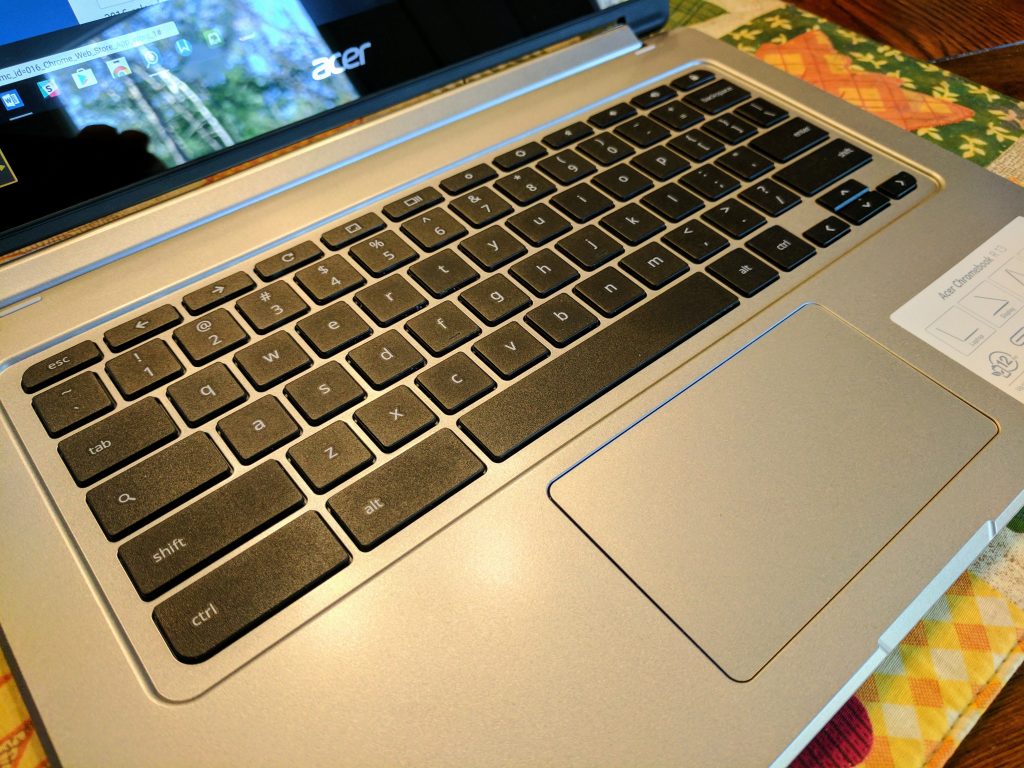 The keyboard feels a little mushy with a lot of give in the middle of the keyboard. It doesn't affect typing speed or accuracy. Keyboard snobs will possibly struggle with this keyboard, but nearly every Chromebook available will disappoint these typists, except for Lenovo's Chromebooks.
Rarely will a trackpad satisfy my needs. I hate them and almost always hook up a Bluetooth mouse. I've yet to connect one to the Acer Chromebook R13. This trackpad is sufficiently large and reacts quickly and accurately. I don't mind using it and that's a compliment.
Acer Chromebook R13 Ports and Connectivity

Acer put 802.11ac Wi-Fi and Bluetooth 4.0. Add to that some physical ports. On the left side from back to front, we get a USB Type C port, HDMI and USA 3.0. There's also a micro-SD card slot.

Over on the right side we find a Noble compatible lock port and a headphone jack. Between them we get the power button and a pair of LEDs. The left light glows amber while the computer is charging and blue when the battery is full. The right light indicates when the computer is turned on by glowing blue. Next to the headphone jack we get the volume up/down rocker.
The computer and mobile tech world is going towards USB Type C in the future, but we're not 100% there yet. So it's nice to get regular USB and HDMI as well in the interim.
Acer Chromebook R13 Performance and Battery Life
The quad-core MediaTek processor M8173C scared away a lot of ChromeOS power users. The Intel Core iX Chromebooks consistently offer the fastest speeds, but also usually end up giving us shorter battery life.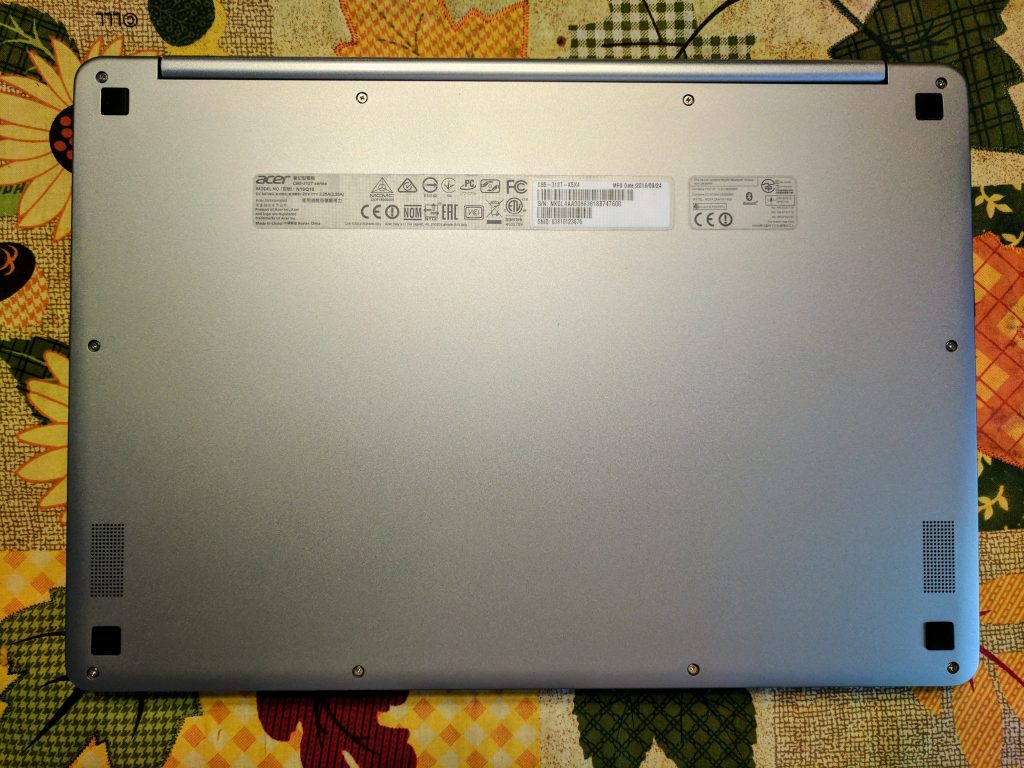 The good news with the Acer Chromebook R13 is that it offers great battery life. It always lasts over 8-10 hours depending on the screen brightness level. Running at about 75% brightness I often got 9-10 hours. I used it two mornings in a row without charging between those two days and at the end of the second morning (about 3-4 hours of use each day) the estimated battery life showed over 3 hours left.
Now for the bad news. The computer's not fast. The MediaTek processor does limit performance a little compared to Intel processors in other Chromebooks. In spite of that, it's not bad. It runs fast enough for most of what we need to do. The 4GB of RAM lets us run plenty of browser tabs at once without any slow down due to memory issue like we get with 2GB systems.
The Wi-Fi speeds feel fast. Connected to my home network or to a public hotspot, I seldom saw serious network congestion or speed issues.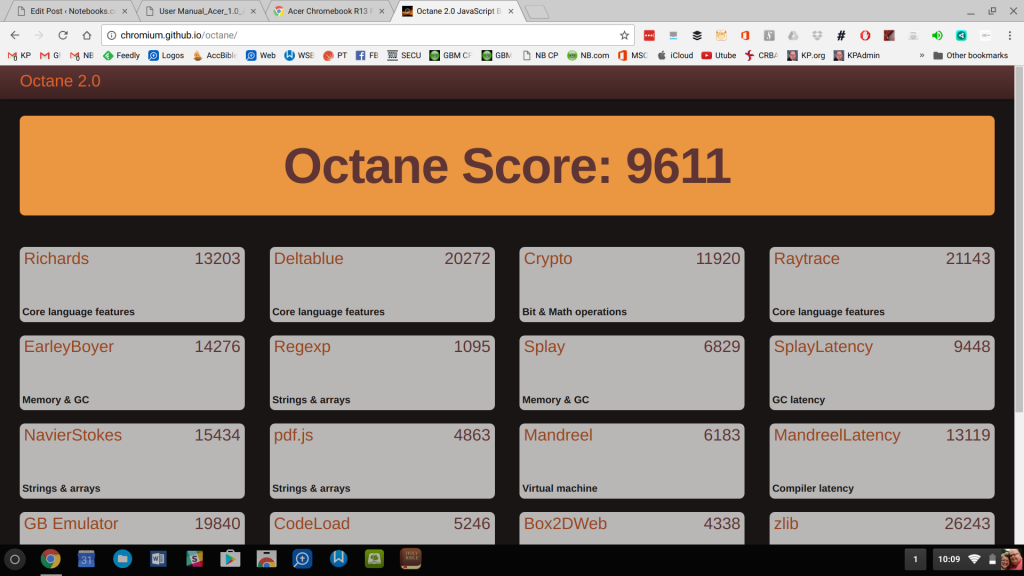 Google created a benchmark to test their browser-based system called Octane and a good score is anything above 10,000. This system consistently runs just below at 9600 to 9700. That puts it in the average category.
The computer never felt sluggish, but it never felt like a speed demon either. I enjoy using it and that's the key. Real-world performance is good.
Acer Chromebook R13 Software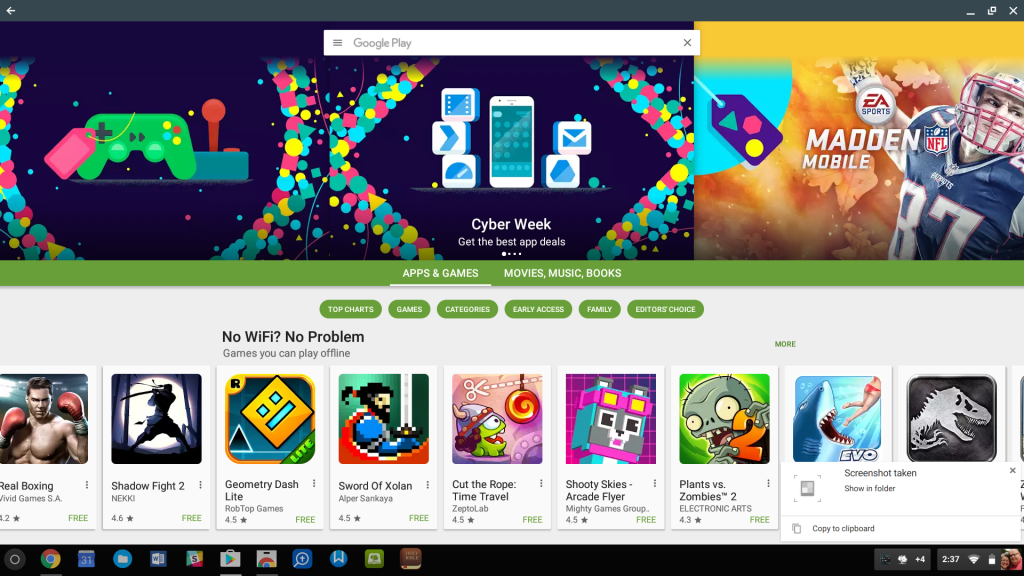 The headline in the Chromebook world reads "Android Apps Come to Chromebooks" and the Acer Chromebook R13 gets one of the earlier looks.
ChromeOS has strengths and weaknesses. It's simple and runs well on low-end hardware. That makes most Chromebooks cheaper than comparably performing Windows PCs. A $400 Chromebook feels like a high-end machine while a $400 Windows PC feels like a low-end machine.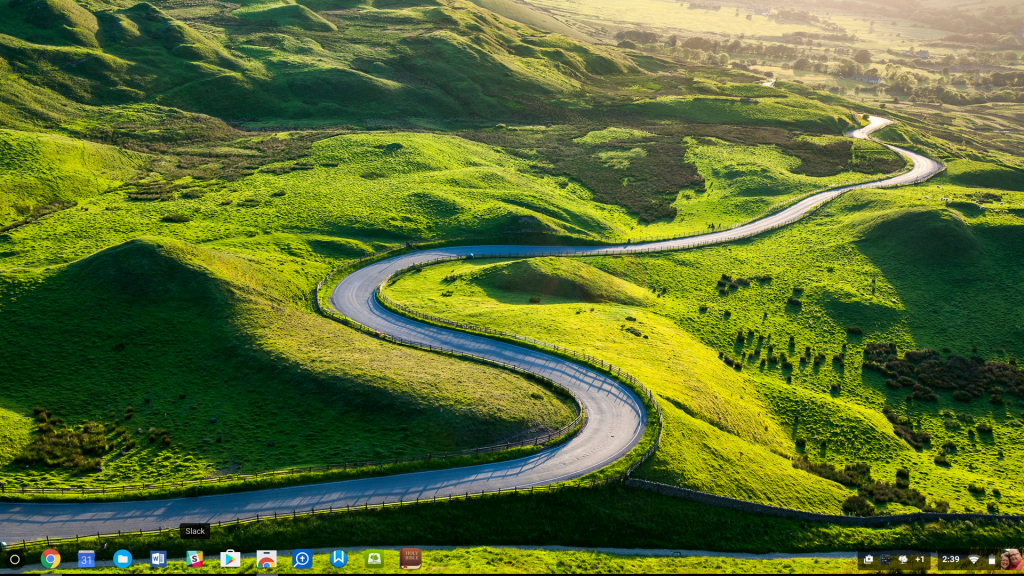 When a Chromebook gets messed up, it's easy to erase and start over with all your settings and software reinstalled. It's called a Powerwash and it takes about 15 minutes. Do that with a Windows machine and it takes you at least and hour or two just to reinstall Windows. Then adding all of the software back adds a few hours to a couple of days work.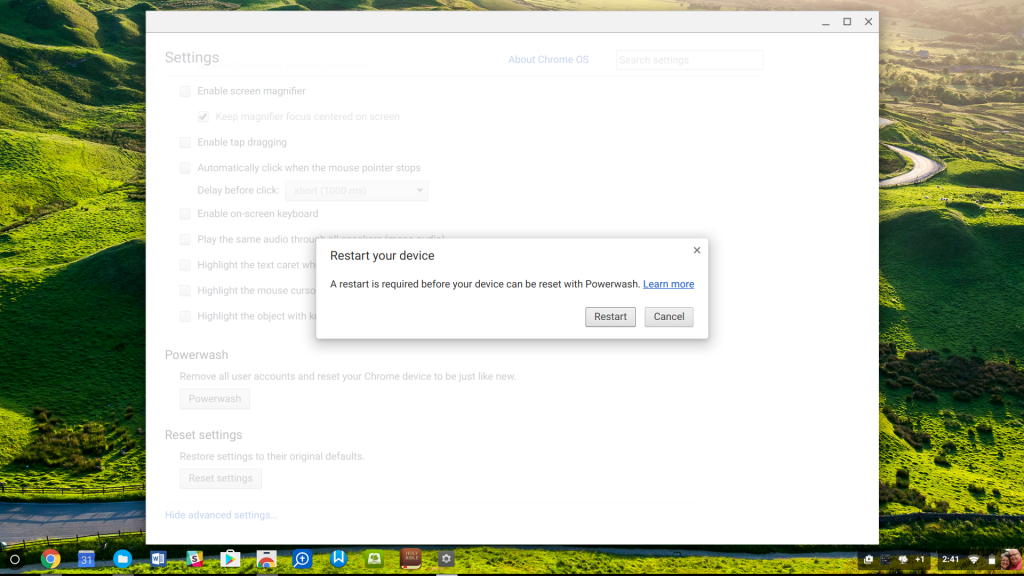 The Acer Chromebook R13 gets Android apps before most Chromebooks. That opens up the ChromeOS ecosystem to tens of thousands of great Android apps. The system becomes more useful and versatile. Now I can do more advanced photo editing with Snapseed. There's a few nice Adobe apps for visual creativity. I'm a preacher and I can use my advanced Bible study apps now.
ChromeOS with the Google Play Store and Android apps loses some of its inherent simplicity. I will think twice about doing a Powerwash because now I also have to reinstall my Android apps. That's not as time-consuming as reinstalling most Windows software, but it does take more time and adds complexity. That said, the overall positive outweighs the slight negative. The Acer Chromebook R13 does a good job of running most of the Android apps I use. Running Android apps on ChromeOS's bleeding edge and some apps don't behave as well on a Chromebook as they do on an Android phone or tablet.
Recommendation
Choosing a laptop is a personal decision. If you're open to ChromeOS, then you need to consider the Acer Chromebook R13. It's a great system with quality hardware. The screen is a slight disappointment and it's not as fast as some Chromebooks with Intel Core iX processors, but the MediaTek processor and 4GB of RAM runs fast enough in real-world use. It has great battery life and runs the Android apps you want to use.
Advertisement