The Booq Boa Brief Graphite computer bag will fit a computer up to 15.6 inches along with tons of other accessories, books or whatever a person might carry in their briefcase style computer bag. The Boa Brief Graphite does well with its efficiently spaced mid-sized design. Add some excellent quality materials and protection, and Booq has a winner in the Booq Boa Brief Graphite.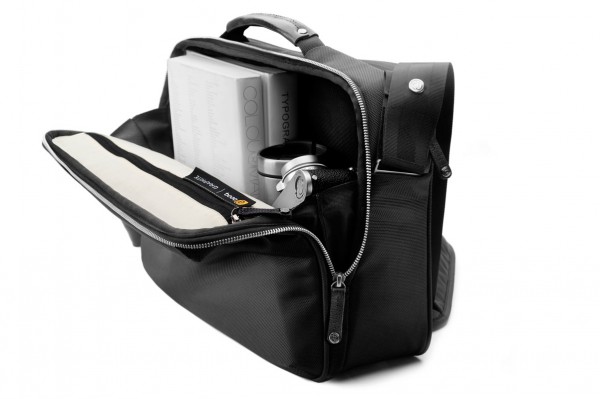 At first look the Booq Boa Brief Graphic looks like a normal brief-style computer bag. After opening all the pockets and compartments, we learn that it will hold more than most bags this size. Booq has a history of cramming a lot of storage into a modest sized bag.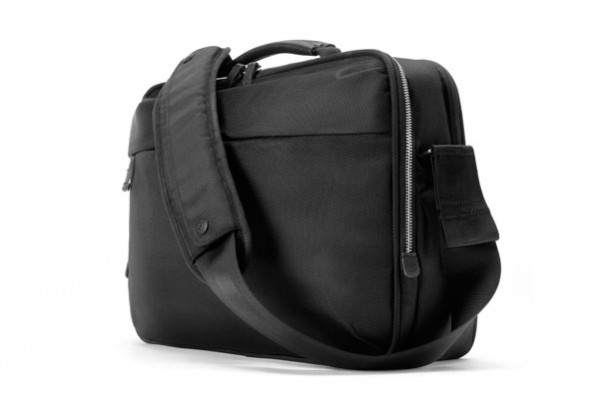 Carry the Booq Boa Brief Graphite around with the strong leather handle or the wide comfortable shoulder strap made from seatbelt quality nylon. Unzip the the first of two long top zippers made from quality steel to reach a thin compartment with ample padding to protect a thin laptop like a 13 or 15-inch MacBook Pro or the HP Chromebook 14. Thicker computers will fit snugly in the compartment.
The second top loading compartment offers a wide space for books, large accessories or even a change of clothes. It's wide enough for a water bottle as well. There's another zipper pocket inside that compartment for thin stuff like a magazine, folders or a large tablet.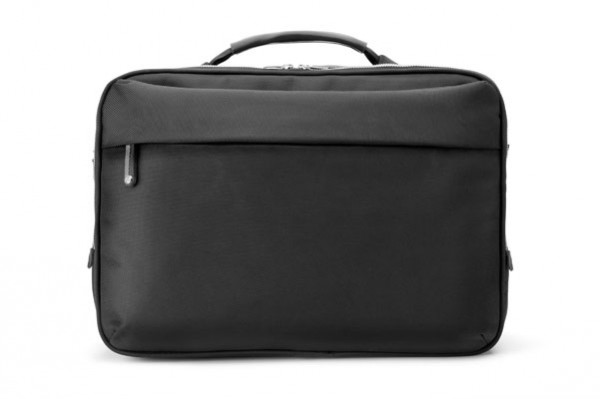 One one side of the bag there's a strap that slides over a rolling suitcase handle. There's also a third compartment for thinner objects.
Booq put a Terralinq bar code for security purposes on the side with the thinner pocket. If the owner loses the bag, after they registered it on the Terralinq website, then a good Samaritan can go to Terralinq.com to help return the bag.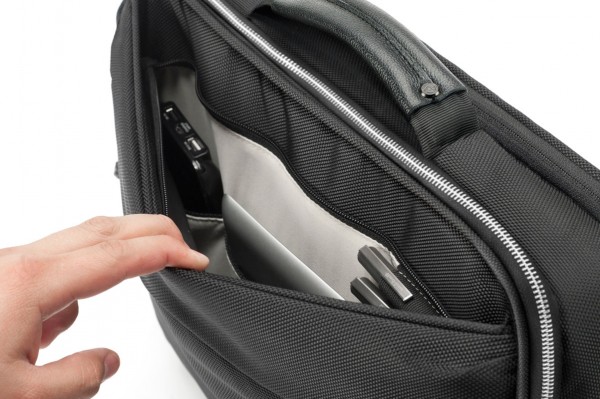 The other side of the bag houses two more pockets. One includes a place to hold an iPad or other tablet up to ten inches and a smaller pocket for a mouse or other small gadgets. It also includes two pen holders and a key chain holder. The side most pocket keeps things like cables, chargers or other smaller objects.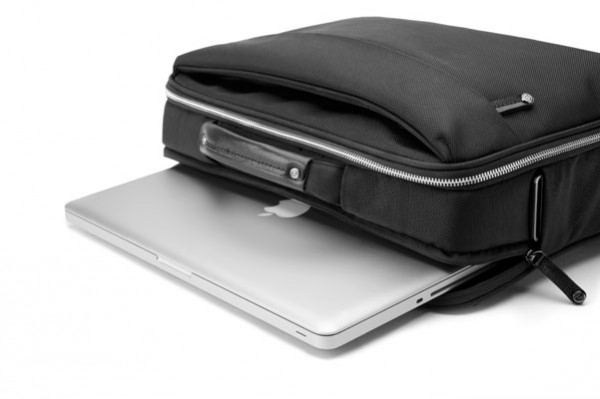 The bag holds a lot and feels like it will last for a long time with heavy use, thanks to the black ballistic nylon. The rigid base and frame will protect what's inside even when users carelessly plop it on the table or floor. The weight won't break the user's back, but it's also not a flimsy, cheap computer bag.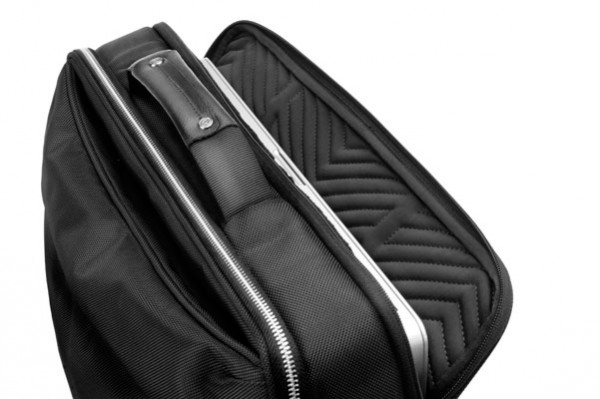 If we were to rank the top five or ten bags we've reviewed recently, the Booq Boa Brief Graphic would come close to the top of the list because of the quality, expansive storage space and comfort while carrying it.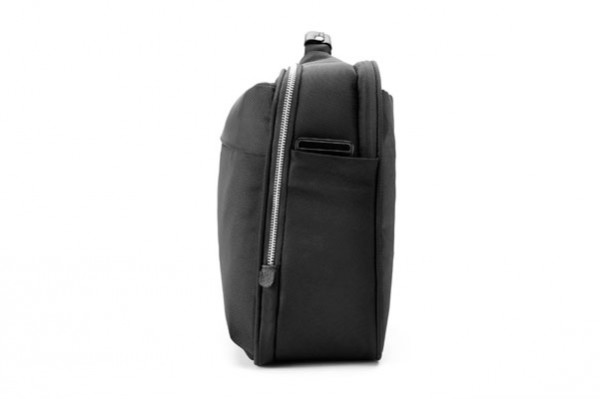 Booq bags don't come cheap. This one costs $145 at Booq. It's a great briefcase style computer bag. A user won't feel cheated after using this bag from one of the best manufacturers around.
Advertisement