As we reported earlier this week, Dragon Dictate has been updated to version 2.5 with some interesting social sharing features as well as a huge bug fix that makes the program a lot more useful.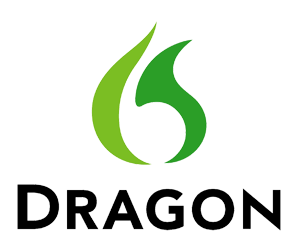 Earlier this year I reviewed Dragon Dictate 2.0 and found that if you are in desperate need of voice dictation due to things like an injury or a physical limitation, then it can make you productive. Unfortunately the program suffered from a major memory leak that required a restart of the app after about 20 minutes of use.
Later we found a trick on YouTube for clearing memory via a voice command. Thankfully, the update fixed the leak and added the ability to post to Twitter and Facebook. It also allows the use of an iPhone as a remote mic and better integration of voice dictation and simultaneous keyboard and mouse use.
Better Nuance Support
After reading our review the folks at Nuance contacted me and put me in touch with their Mac project team. I learned that MacSpeech was purchased by Nuance and they are still in the process of integrating the Mac version into their product line, other than just changing the name to Dragon Dictate. It seems that 2.0 was still a transitional version. I found evidence of this in the company's website.
At the time I reviewed the product the site provided little information about Dragon Dictate for Mac. Today, you can find more help and support for the Mac program. With 2.0 I needed more help and found less. The good news for those who really need or just want to use dictation software, with 2.5 you will need less help, but more is available.
Speed and Performance Improvements
With the Dragon Dictate 2.5 update we decided to give it another test run in order to see if the biggest weaknesses we faced were corrected. The memory leak that caused Dragon to gobble up system resources after about 20 minutes are gone. I wrote the majority of this review using Dragon and never experienced a slowdown. The program responds quickly: you can really just talk at your normal pace and it will keep up the majority of the time.
The program crashed while testing a few features, but I discovered that my preferences file was corrupted. Deleting it fixed the problem and it runs smoothly now. If you are running OS X Lion you will have to
You Talk It Types, but So Can You
In version 2.0 and earlier, Dragon would get confused when you dictated in Word 2011 for Mac if you tried to also use the keyboard to make edits. For example, if you dictated a sentence and then realized you misspelled a word, you would confuse dragon if you selected the word and then tried to dictate. It works now. The mouse and keyboard are integrated with the voice recognition. Previously, if you dictated a sentence and then edited it with the keyboard and entered a period at the end of a sentence using the keyboard, Dragon didn't know you ended the sentence. The next thing you dictated would't be capitalized. Now it does.
Your iPhone Can Type for You
An iOS device  like an iPhone can be used as a wireless microphone, thanks to the update and the Dragon iOS app. The following paragraph was dictated using an iPhone 4 with the Dragon Remote Microphone app.
In order to test this feature out I added a new profile using my son's iPhone and dictated this paragraph. As you can see it seems to be working very well. In fact other than user error it has recognized everything perfectly and accurately.
While talking to the people at Nuance, I learned that some people are using this new feature with their iPads. They use the iPad to log into a desktop system at work through a VPN. Because the iPad has a microphone they can dictate through it to the software from a remote location.
The app runs natively on the iPhone or iPod touch. It works on the iPad in 2X mode. I was told that an Android app is on the way.
Dragon Dictate 2.5 Gets Social

Version 2.5 can update your Facebook or Twitter accounts using the command "post to…". Unfortunately setting up the feature crashed Dragon Dictate 2.5 a couple of times. As I said above, I learned from speaking to the folks at Nuance that my preferences file was corrupted. Once I fixed that this feature worked well. Just say, "Post to Twitter" and a Twitter box opens up like the one you see to the right. Dictate your Tweet and say, "Press Tweet" and it will send the message.
This worked well, but it does take a few seconds for the app to send the Tweet so be patient.
Numbers Only
The new numbers mode recognizes everything it hears as numbers. For example if I say, "Two thousand four hundred sixty-seven," it should type it as, "2416." In my short test it worked fairly well, as shown by this sentence alone. It is not perfect, however. I dictated a series of numbers and it got most of the numbers right, but sometimes did not add spaces between them. For example, I said, "Twelve sixteen three," and it recognized it as, "12163" instead of "12 16 3" as I wanted.
Speak clearly with definite pauses between the numbers and it will recognize them accurately. People who spend a lot of time in spreadsheets will like this new feature.
The Other Stuff
A few of the other improvements include:
faster profile training
better vocabulary editing
better formatting
microphone auto sleep which automatically turns off your microphone after determined amount of time
Our Recommendation
While my previous recommendation was that only those who desperately needed speech dictation bother with Dragon Dictate 2.0, I can now say that version 2.5 is ready for just about everyone.
There is a bit of a learning curve for using speech recognition software. It is not as simple as just talking like the characters on Star Trek. You have to speak your punctuation in order for it to turn out correctly. It is a good idea to learn the commands in Dragon Dictate 2.5.
Thanks to the better integration of the previous owners help information on the Nuance website, you're more likely to get good training. In fact there is a helpful PDF file which will get you up to speed in using the software.Also, while learning the program it is a good idea to keep the Available Commands window open–see image to the right.
I wish Dragon Dictate 2.5 was out when I had my injury earlier this year and needed speech recognition software desperately. Now that I don't need it I actually choose to use the software. Even for a fast typist like me, speaking is still faster once you know what you're doing.
Advertisement