The HP WiFi Mobile mouse is a new portable mouse from HP that doesn't need a dongle or Bluetooth to connect to your computer. Instead, it connects directly to your computer over WiFi. Not only does this mean you don't need to plug in a USB dongle, but you also don't have to deal with finicky Bluetooth pairing procedures.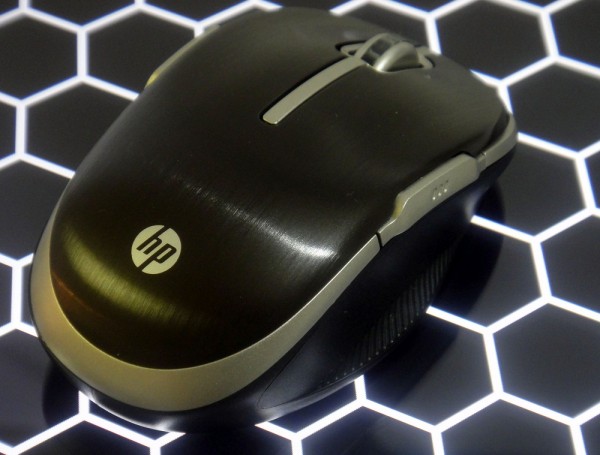 The HP WiFi Mobile Mouse retails for $49. 99 and is available starting today from HP.
Connection Process
Instead of figuring out how your notebook's specific version of Bluetooth pairing software works, or messing around with a dongle and multiple connect buttons, the HP WiFi Mobile mouse is a set it and forget it mouse. HP was able to make the WiFi pairing process simple to set up and best of all, once we set it up, we didn't have to do it over and over again, like you do with many Bluetooth mice.
When you hear WiFi mouse, you might be worried you can't use the mouse when you aren't connected to the Internet, but don't. The mouse connects directly to the WiFi card on your notebook, so you can use it anywhere as long as you have your notebook WiFi card turned on.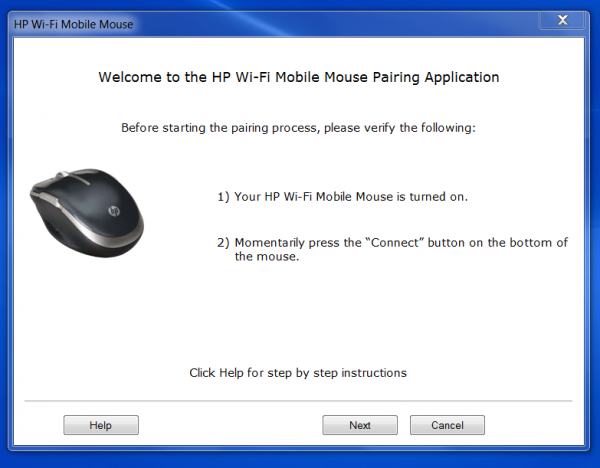 Design
The HP WiFi Mobile Mouse fits nicely in the palm of a standard size hand for comfortable use. You wouldn't want to use it for 8 hours every day, but it is just right for use on the go.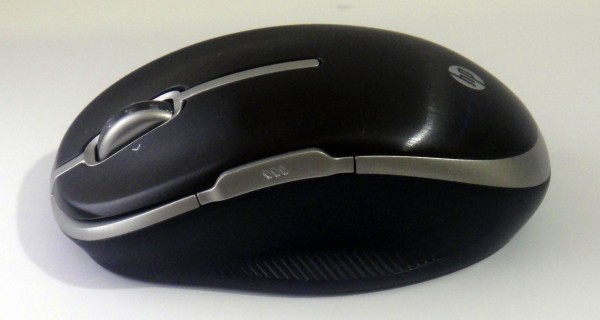 The mouse has more buttons than we normally see on a mobile mouse with a total of 5, including dedicated forward and back buttons on the left and right now.
Usability
The HP WiFi Mobile Mouse handled well in our monthly of testing with several notebooks. The mouse is accurate and if you need to make a change, you can increase the resolution of the sensor to handle different surfaces and sensitivity needs.
The buttons can be customized to handle numerous tasks. You can't set button customizations on a per program basis, but there are plenty of options to set the button actions to.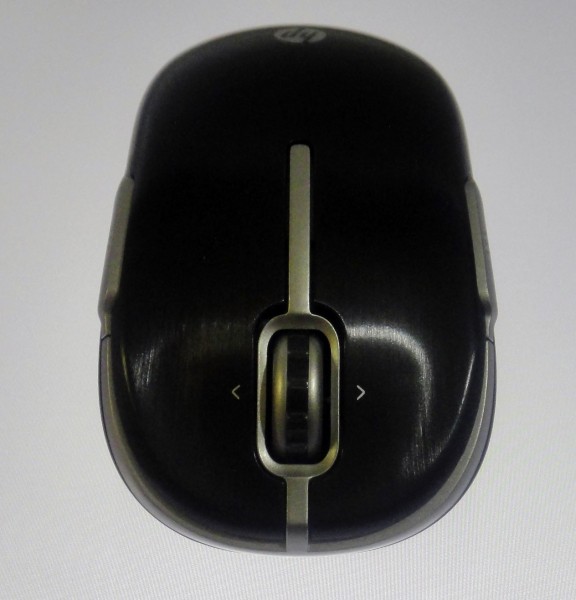 The scroll wheel is also decent and customizable in terms of how many lines each movement should scroll on screen.
Conclusion
The HP WiFi Mobile Mouse is a great choice for users sick of pairing and repairing Bluetooth mice and dealing with lost dongles on their portable mice. The connection process is straightforward and unlike Bluetooth, it's hard to find a notebook without built in WiFi.
The HP WiFi Mobile mouse may be more expensive than some Bluetooth competition, but the easy setup, pairing that doesn't quit, small comfortable size and 5 mouse buttons make it well worth the premium.
Pros:
Long battery life
WiFi connection means no dongles
No need to re-pair on each connection
Comfortable size
Cons:
Pricier than entry level mice
HP WiFi Mobile Mouse Gallery
Advertisement