I love reading on my iPad and my primary tool besides Bible study software is the Amazon Kindle app.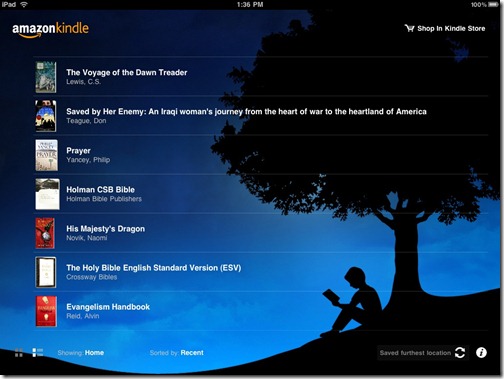 I found that there is an update in the App store bringing the software to version 2.1 with some nice additions.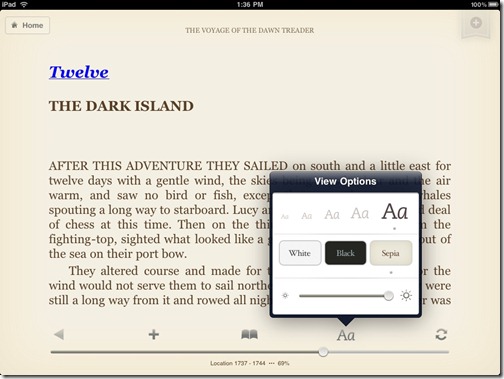 According to the description of the update the Amazon Kindle iPad app now boasts the following improvements:
Bigger fonts and more font size choices on the iPad only
Easier and faster navigation between the home and archived items on the iPad
Search in side books only on the iPhone edition
Download progress and percentage shown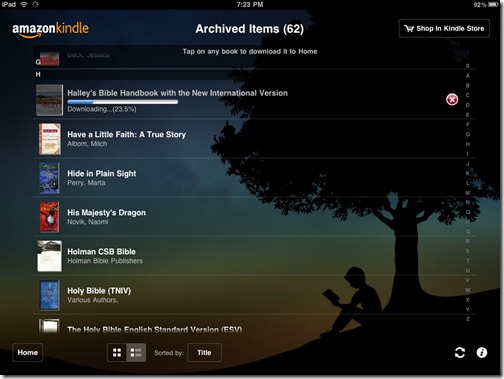 I can definitely say that the navigation between the Home and Archived screens is faster. In fact the whole app feels snappier. The Home screen is where all of your downloaded books are listed. The archived screen is for books you own but are not downloaded. From there you tap and to download the items. Now there is a progress bar that visually shows how much longer it will take to download the book. There is also a percentage figure shown.
The Kindle app is a great way to read on the iPad and has the best selection of the available apps. There are other choices including iBooks which is beautiful and now is going to be available on the iPhone 4 as well. Barnes and Noble also has a book reader. When the iPad first came out I did an overview of reading options. There are many more now including one app that is billed as the very first ever magazine made specifically for the iPad called Sideways (see below).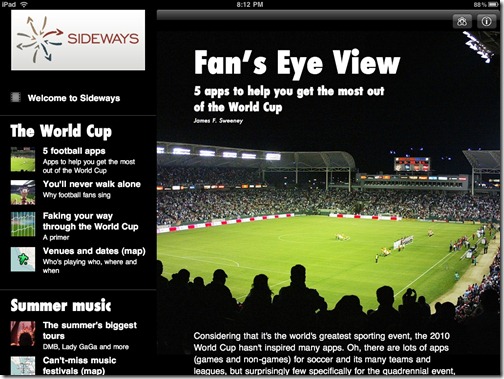 Advertisement