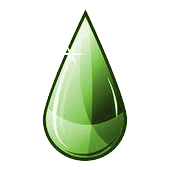 For experienced users that want to have more control of their iPhone, iPad or iPod Touch jailbreaking, or running unauthorized software is an avenue often taken. This process is relatively simple, but it can break your device and it will void your warranty.
That said, users fo the latest iOS software may be excited to know that the limera1n jailbreak has been released and offers an "unpatchable" jailbreak for the following iOS devices:
"iPhone 3GS, iPod Touch 3G, iPad, iPhone 4, iPod Touch 4G 4.0, 4.01, 4.0.2, 4.1 and beyond+++"
The jailbreak is Windows only at this time and should be performed only by users who know what they are getting into. If you are a novice, or bricking your $500 device is a risk you don't want to take stay on the official Apple software releases.
Visit PC World for a list of reasons why to jailbreak — and why not to jailbreak.
Advertisement