If you have a notebook that runs warm while you are using it, a laptop cooling pad is a must have. Belkin sent us over the Belkin Cooling Pad, a black single fan cooling pad that plugs into your USB port and moves air over your notebook base to cool things down. The cooling pad retails for $29.99 and comes in black and white.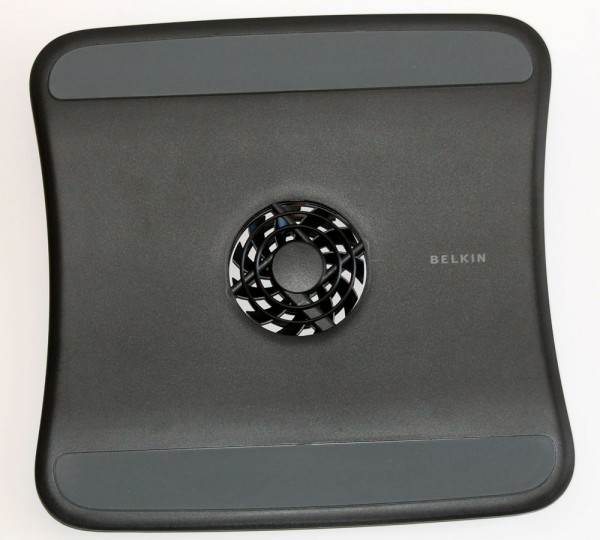 Unlike the Aviiq Laptop Stand which we reviewed, this one is designed to work both on a table and on your lap comfortably and it uses a fan to keep your notebook cool. It's not as portable, but it is handy when you have a notebook that gets hot. In our testing of the Toshiba Satellite E305, a laptop cooler or a desk is a must have while playing games like Portal 2!
Belkin Cooling Pad Design
The Belkin Cooling pad does away with the flip out stand that the older models used for prop that looks almost like an upside-down spoiler. This is more comfortable than previous models and also sturdier. With a previous model, we found that pressure on the back could actually close up the folding hinge.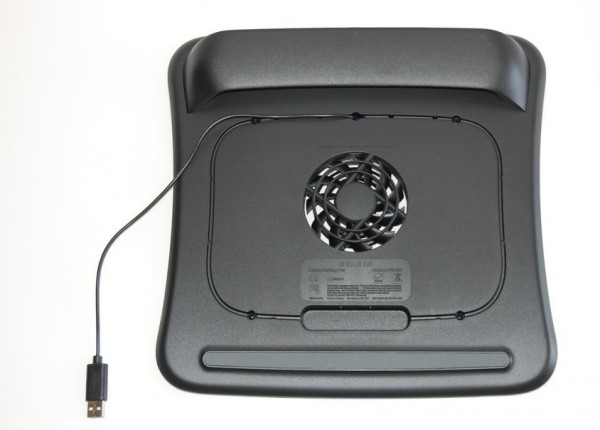 The cord storage is built right in which is another nice touch that you will appreciate if you take it on the road or if you just want to keep things tidy near the couch.
Belkin Cooling Pad Cooling
The single fan does a good job of circulating air and keeping the notebook noticeably cooler than when used without. Most modern consumer notebooks do OK on the heat side of things during normal use, but we found that when playing games or watching Flash video some can heat up, which is where a laptop cooler comes in handy.
If you have a hot notebook, this will do a good job of cooling things off on the base and on the palmrest area so that you can type without getting sweaty palms.
Belkin Cooling Pad Noise
Anytime you add a fan to the mix you have to be concerned about noise. While you can hear the fan on the Belkin Cooling Pad it wasn't loud enough to annoy us while we watch TV. If you want the extra airflow, but don't need the fan, simply unplug the power cord from your USB port to gain silent airflow cooling.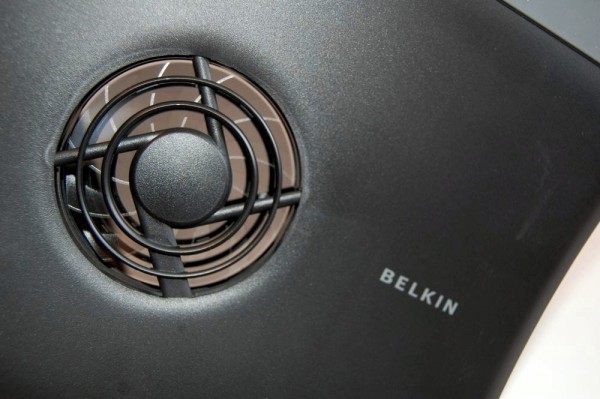 Belkin Cooling Pad Conclusion
At $29.99 the Belkin Cooling Pad offers an affordable and well-built cooling solution that does the job without being too loud. The cooling stand is small enough that you could take it with you in a bag if you want, but this is a notebook stand that we see as being used primarily at home.
Belkin Cooling Pad Gallery
Advertisement