When you go shopping for your next notebook or laptop, the store shelves are more likely to have a larger selection of good buys on mid range computers that handle the needs of most shoppers than they were a year ago.
Thanks to the launch of AMD Fusion processors, there are more options for notebook shoppers who want a PC that fits their needs, but doesn't want to pay for power they don't need. Analyst Romit Shah is so certain that shoppers will turn to "good enough" computers that he told Barrons AMD is the best stock to buy in his universe.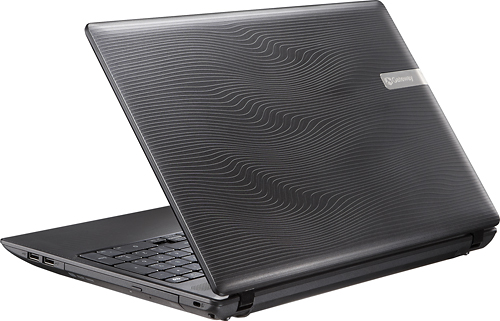 Why you should buy a Good Enough Notebook:
When you buy a good enough notebook, you're essentially buying the best bang for your buck. Rather than try to buy a computer with the highest specs and have high hopes that it will last you longer, buy only as much computer as you need. The money you save now will allow you to purchase another good enough notebook in a few years which will deliver much better performance than a notebook that would cost an extra $200 today.
How to Find a Good Enough Notebook:
When you go shopping for a new computer, especially a budget notebook or laptop, it can be hard to place the notebooks into the right categories. Essentially every shopper has three categories of notebooks available to purchase when they head to the store. IT doesn't matter what your needs are, you everyone has the same three categories.
3 Notebook Shopping Categories:
Not Good Enough
Good Enough – aka the just right computer
Too Much Power
The hardest part about shopping for a new notebook is figuring out how much power you need for your notebook to be good enough for you. The basic rule is to look for a dual core notebook with 3 to 4GB of RAM. These days you have a few options, and can narrow your search by looking at the processor since most of the other specs are similar once you get this far. These recommendations are aimed at home users and students who want a notebook to surf the web, edit office documents, video chat, pay bills, watch HD movies and do light photo editing. These specs can also likely handle some light gaming, but if you want to play the latest games on your notebook, you don't want a good enough notebook, you want one with "Too Much Power".
Good Enough Notebook Specs:
Dual Core AMD C Series, Dual Core AMD E-Series Fusion Processor or Intel Core i3 processor
3-4GB RAM
AMD Radeon HD 6000 series graphics (commonly 6250) or Integrated HD Intel Graphics
Webcam
If you pay attention to the processor, most of these other specs will fall into place. The new 2nd Gen Intel Core i3 processors options will be arriving on shelves soon and bring a much improved graphics engine, but for a good enough notebook, you could get by on last year's Intel Core i3 processor. We have been testing out a AMD E-Series powered Gateway NV51B05u and found it handles most tasks we try on it. This notebook is priced at $470, but we have seen dual core AMD Fusion powered notebooks starting at $350 at Best Buy.
Why is Good Enough On the Rise?
The computer industry has always been one ruled by GHz and GB, but somewhere around the time that shoppers began to turn to netbooks as cheap notebooks there was a shift to providing full size notebooks with just enough power to meet the needs of casual users. Traditionally this segment has been a tough one for consumers to shop in because many of the notebooks weren't up to snuff.
Now, with the inclusion of AMD Fusion processors, that provide enough power to handle spreadsheets, surfing and HD movie playback consumers have better choices. Intel's first generation Core i processors also offer a good value for shoppers looking for enough power, without needing the latest technology.
The focus on being "good enough" isn't new, WIRED noted a collection of consumer electronics and services which are "good enough" and have succeeded by delivering a great value at an even better price.
Advertisement