The new Chrome notebook, codenamed Cr-48, is just barely on its way to participants of the pilot program, but already we know what's powering the Chrome notebook. According to Netbooknews.de (article in German) the Chrome notebook will be running on a Atom N455 processor and down the road it will switch to a newer Intel Atom N550 dual core processor.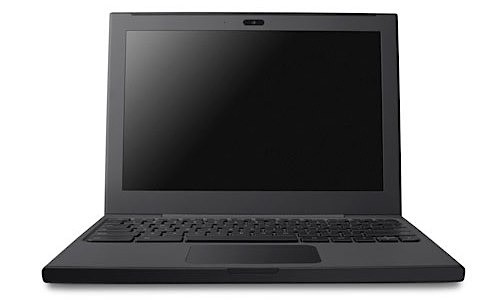 The Cr-48 netbook is a 12.1″ device that runs the new Google Chrome OS and uses apps from the Chrome Web Store to provide users with entertainment and productivity. The consumer versions of the Chrome notebook will be available in mid-2011, but interested users can sign up for a chance at one of 60,000 demo units as part of the Google Chrome notebook pilot program.
These notebooks appear to run surprisingly fast on the Atom chips, likely due to the inclusion of a fast SSD which Netbooknews.de estimates is about 8GB large. The Chrome OS is designed to live in the cloud so it's no surprise that the internal storage is somewhat small. While the notebook will work offline, the Chrome notebooks will come with 100MB of free 3G data from Verizon for the first two years so that you can connect wherever.
Advertisement