The ASUS Eee PC 1015PEM is a 10.1-inch netbook with a dual-core Atom N550 processor. It is now ready for customers to pre-order at J&R.com for $379 or available now for $399 at Amazon (from a 3rd party Amazon partner).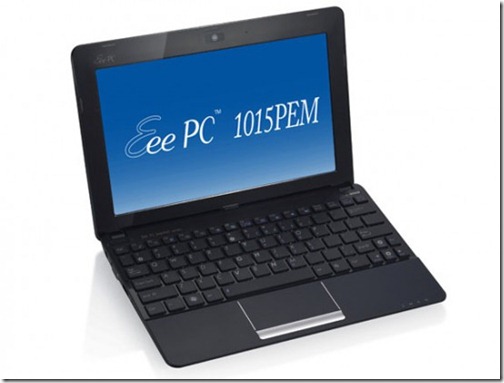 The 1015PEM is one of the early dual-core netbooks on the market for under $400. As the folks over at Netbooksnews.com said, even though it doesn't have the NVIDIA ION 2 graphics chip, it still should handle HD youtube video just fine.
To go with the new dual-core processor this netbook has fairly ordinary specs. The screen resolution is 1024×600. There is 1GB of DDR3 RAM, a 250GB hard drive, Wi-fi and Bluetooth, 10/100 LAN and a .3MP webcam. Promised battery life is pretty high at 13 hours with a  6-cell battery. Another standout spec is USB 3.0, the newer version which should give very good performance for any external drive capable of 3.0 speeds.
Advertisement