NetBookNews got their hands on the Lenovo IdeaPad s10-3t multitouch netvertible (netbook/tablet) device for a proper unboxing and to make it even more special, they have the version that comes with the 8 cell battery. This version of the IdeaPad s10-3t should last close to 10 hours and comes with the Intel Atom N450 processor as well as Windows 7.
If you want to see the 8 cell battery plugged into the Lenovo IdeaPad s10-3t click ahead to the 6 minute mark.
The 8 cell battery does stick out significantly, but it looks like it will provide a good handle for the device instead of creating an awkward user situation. This remains one of the hottest netbooks of CES 2010 in my opinion and I look forward to seeing what it can do!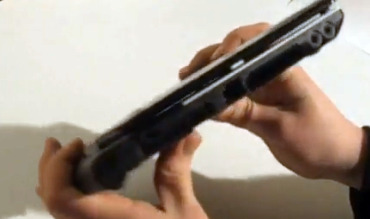 Advertisement