Duracell announced that it would soon be selling a universal portable netbook charger for netbooks for $49.99. The Universal adapter will be sold in retail stores like Walmart and CompUSA as well as at online retailers like Buy.com where it is available for $36.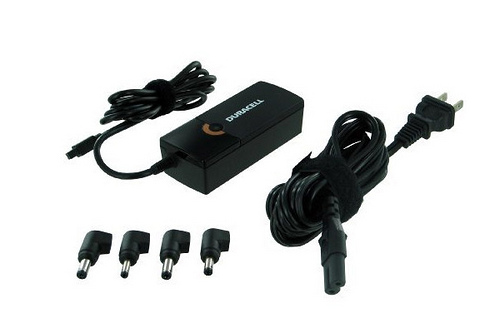 The Duracell 40-Watt Universal Netbook Adapter comes with numerous tips to match the plug and voltage requirements of netbooks from Acer, Asus, Dell, HP, Lenovo and others.
Travelers who find that they have left their charger at home or individuals who want to be able to charge in multiple locations without constantly plugging and unplugging will appreciate this item. Also, students may find it useful to keep a charger in their dorm room and another in their backpack so that they always have a charger handy.
If you have time to look, be sure to check the manufacturer's netbook adapter pricing since the HP Mini netbook charger is the same price and you can often find cheaper chargers on eBay if you have time to wait.
Via SlashGear
Advertisement