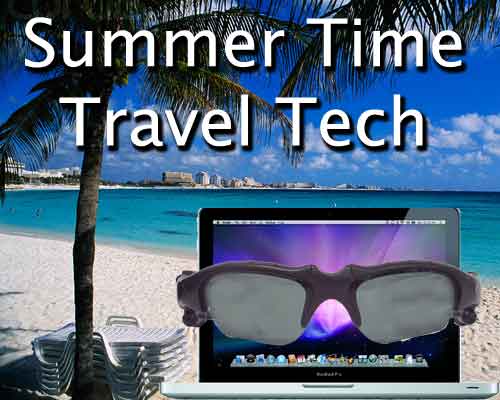 Summer is in full swing and along with it the travel season! You will likely be going on the road and taking your gadgets with you. We want to give you some suggestions for Summer Time Travel Tech. This installment will look at netbooks, MIDs (mobile Internet devices), and of course tablets.
Previously we showed you some good notebook computers to take along with you giving you some tips for what to look for in a summer notebook. Then we focused on what should you look for in a great summer camera.
Now you might want something to take up time while you are flying or driving to your destination. Additionally, you might want to have a tool to get online that is more mobile than a notebook PC.
We've already looked at some nice toys to keep you entertained in part one of this installment of Summer Travel Tech where we covered gaming devices and smart phones.
Netbooks
Netbooks are very popular today and with there being so many it really would be hard for us to just recommend one. The things to look for are screen size, hard drive space, battery life and keyboard quality. The size is important because if you are getting this primarily for a smaller person, then you can go with a 10.1-inch netbook and save some money. But for someone with large hands a smaller netbook is just not very satisfying. In that case, you should look at netbooks in the 12″ range.
Many netbooks are shipped with an SSD or solid state drive. These are faster, less susceptible to damage if jostled about, and will take less power giving you longer battery life. But they are also more expensive and are smaller so you won't get as much storage space for the money. That is not going to be a big problem unless you plan to store a lot of content for use on the road such as videos, pictures and music. You should also consider how you will you get the content on to the netbook since most netbooks don't have optical drives. If you want to take your media with you, you'll have to have your movies and videos in a file that you can transfer either over a network, copied via USB drive or downloaded from sites like Amazon or iTunes.
My son has an Acer netbook and loves his. He watches Netflix streaming movies, YouTube videos, and videos we have downloaded from iTunes. Some Blu-ray movies come with a digital version bundled with it and he has watched some of those too. For the Fourth of July we traveled to see family and he had his netbook out much of the way home. For games, he primarily plays online games like Runscape or via Facebook. You are not going to play graphically intensive games on netbooks. Like media, keep in mind that without an optical drive you will have to install games either via downloaded file or through a service like Steam, which is a web site that lets you download and play games for a fee. Steam has some casual games that will work fine on a netbook.
Daniel and His Netbook from Kevin Purcell on Vimeo.
Getting online is simple if you use Wi-Fi or Ethernet, since most netbooks have both. Some also come with cellular broadband service from your wireless provider. If you think that you will use that, you might consider getting the netbook from your wireless carrier as they will subsidize the cost for you so that you will buy their data service. Over a two year period it will be expensive (as much as $1,440 just for the data package from Verizon for a 2-year contract). If you are going to get the built-in data service anyway you may as well let them pay for part of your netbook. Still, my advice would be to forgo built-in cellular and either get tethering data service where you can connect your cell phone to the computer or get a device like the MiFi from Verizon or Sprint.
Finally, while I personally would not want to do a lot of work on a netbook due to the keyboards being small and sometimes subpar, you can get work done better on these than almost any of the other solutions we have discussed in this installment. A netbook is easily more productive than a Nintendo DS or Sony PSP. They are more productive for document editing than a smart phone, although for email they are not that much better. And for things like GPS or mapping solutions, a smart phone or tablet will be better.
Battery life is also a key factor in a netbook. The ASUS Eee PC 1016P and 1018P are promising around 10 hours of battery life. They will not be available till later in July, but if your travel plans are in August, that would be a great solution for a 10-inch netbook.
If I were looking for a netbook, I think I would strongly consider the ASUS Eee PC 1201N. It is a 12.1 inch netbook with some other nice specs. However, you would need a backup battery or plans to charge more often as it has under 4 hours of battery life. If you want to look at an Acer and money is not a consideration then the TimelineX 1830t is a great option. It has more power and is not technically even a netbook. But at 11.6 inches it fits the mobility bill and has a longer battery life at nearly 6 hours. The TimelineX 1830t adds an Intel Core i5 ULV processor the offers power, but sips from the battery instead of sucking and costs around $700.

MIDs
While tablets and netbooks are all the rage, most ordinary people won't even know what a MID is without spelling out that it is a mobile Internet device. Even then it will take some explaining. MIDs are smaller than netbooks but bigger than smart phones. They often have a keyboard but not necessarily. The usually have a touch screen of some kind but again, not necessarily. And their primary purpose is to get on the Internet easily and quickly.
One example of a MID is the Viliv line. If you want to see what they look like, check out this video from Chippy over at UMPC Portal linked to from our sister site at Gottabemobile. He shows you the Windows powered Viliv N5.
Chippy says that Viliv N5 will work for getting online and watching video. With a mini keyboard you could do some productivity work. It would even function as a GPS solution with a receiver attached. But the battery life is limiting at around 3 hours.
Another interesting MID Is the Android powered Dell Streak. Engadget did a review of the Dell Streak and it looks promising, but it is not yet available in the US. You will have to wait till later this summer. That may not help for a summer travel toy, but if your trip is very late this summer, it might be worth holding out for the Streak.
My own personal view is that MIDs are just too middle of the ground. I would rather pay less and get a little more in a netbook or pay a little more and get a good tablet. If you are sold on these devices, then they can do some limited casual gaming, play videos, and get you online. You'll even be able to get some work done if you have to.
If you want to know more about this category and the next, you really should follow Gottabemobile.com. They are the experts when it comes to tablets and MIDs.
Tablets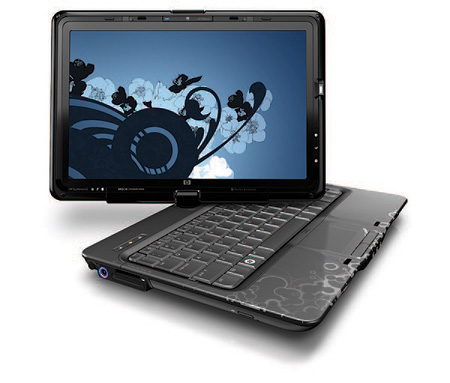 In our final category, we look at Tablets. I recently asked Sumocat over at Gottabemobile what Tablet PC he would get for summer time travel and he recommended a couple.
First, he recommended the Fujitsu Lifebook series. They have three options ranging from a smaller 8.9-inch tablet with an Intel Core 2 Duo ULV processor up to a 13.3-inch model with an i5-520 processor. The P1630 is so small it is almost a MID while the T900 is larger and offers more power; the middle ground is taken by the T730. All of these are expensive at nearly $1900 direct from Fujitsu.
Sumocat's other recommendation was an odd one, he admitted. He said a Motion Computing F5 would be a good summer computer. The main reason is that it is a rugged PC designed for the industrial and business world. But that would mean that it is very sturdy and would do well under extreme conditions. Similarly, I've seen the Mobile Demand Tablet PC in action as it handle drops on cement, being submersed in cold ice water and used in one of the most extreme conditions in all of sports auto racing. And it took all the punishment without showing a scratch.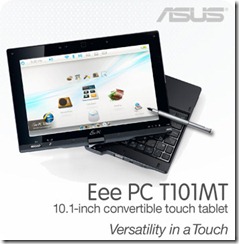 A more reasonable option price wise is the Asus Eee PC T101MT. It is a 10.1-inch convertible tablet PC running Windows 7 and sporting a touch screen. You can get one at Amazon for less than $500. It has an Intel Atom N450 processor, can handle up to 2 GB of RAM and comes with a 250 GB hard drive. You will have to upgrade the Windows 7 Starter to Home Premium to get multi-touch, but it has that capability. I really think this is a better consumer option for someone who wants this to be an alternative to their main computer. If you want only one PC then the Fujitsu Lifebook is more reasonable. But remember, these are all notebook computers and have to be protected as such. They are mobile but I wouldn't use them out in bright sun or at the beach or pool very much.
What most of our readers will really want is a simple tablet that can play games, get online and do a little work. For all of those tasks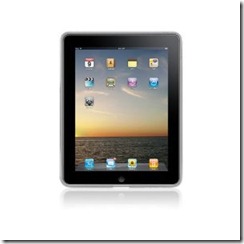 at a price that is right, I have to recommend the Apple iPad. If you want or need Windows for some reason, then go with one of the above solutions or install LogMeIn.
With a good protective case, the iPad is a durable solution and plays a lot of games, has a ton of apps for travel and finding entertainment while out and around. And with it you can watch plenty of content from iTunes downloads to Netflix streaming movies and ABC shows. Soon Hulu will have an app that will offer access to loads of content for only $10 a month. I have had no trouble getting through a whole day on a single charge. When taxing it I got more than 11 hours.
Conclusions
If I were to buy only one mobile entertainment device for summer time travel, I would go with either a really great smart phone like an Android based Incredible or EVO or an Apple iPhone. The other option is to keep your regular phone and go with an iPad which gives you most of the benefits of the iPhone, with its 100K plus apps and long battery life and mobility. It is not as good outdoors, but still works.
Advertisement