HP is adding AMD Fusion processors to a collection of notebooks, including the budget priced HP Pavilion g4, g6 and g7 notebooks which are all getting new AMD A series processors this July which will deliver better graphical power for things like 3D graphics and gaming, without losing the attractive sub $500 pricing that draws consumers to the HP Pavilion G Series notebooks.
HP Pavilion G Series Hands On Video
HP Pavilion g4, g6 & g7 Quick Specs
HP has not revealed which new AMD A Series, known as Llano to some users, processors the HP Pavilion G series notebooks will be using, but we do know it will be the dual core AMD Llano processors with speeds between 1.9GHz and 2.1Ghz and a Turbo up to 2.5Ghz.
This AMD Fusion processor still comes with a pretty powerful integrated GPU, an AMD Radeon HD 6480 on the G Series, which we expect will be able to handle 3D graphics and gaming better than a competing Intel processor with integrated graphics, but we will reserve judgement until we go hands on with the new AMD Llano powered systems.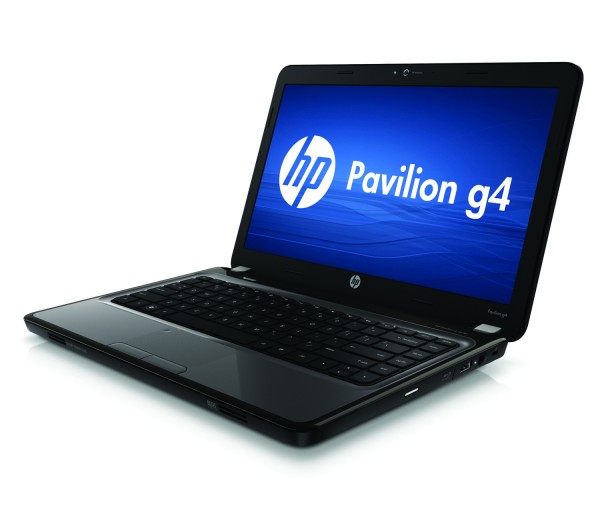 The HP Pavilion g4 has a 14″ display, the g6 has a 15.6″ display and the HP Pavilion g7 has a 17.3″ display. The g4 and g6 notebooks have a 1366 x 768 resolution while the g7 has a 1600 x 900 resolution.
HP Pavilion g4, g6 & g7 Features
The HP Pavilion G series notebooks are budget notebooks, but they do offer a good option for consumers that don't want to spend more than $500 on a new system. We have an Intel powered Pavilion g6 in for review right now and while it won't compare to a $1000 system, it does look and feel nice for a $500 notebook.
You won't find many of the higher end features that are included in the Pavilion dv line, but you do get a webcam, standard array of ports and a system capable of meeting the needs of many home users looking to get online, check email, store and do light photo editing.The new AMD A Series APU should also expand this capability into handling some gaming, though you won't likely be able to play the latest games on the Pavilion G series notebooks.
HP Pavilion g4, g6 & g7 Pricing and Availability
The HP Pavilion g4 starts at $449.99, the Pavilion g6 starts at $498 and the Pavilion g7 starts at $499. The HP Pavilion g-series is expected to be available in July.
HP Pavilion g4, g6 & g7 Gallery
Advertisement