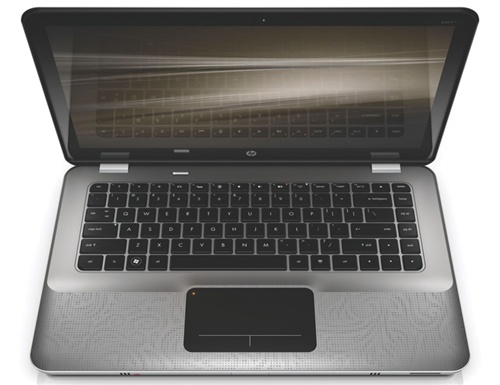 Great news for high resolution display lovers, HP has brought back the HP Radiance display option to the HP ENVY 14 which increases the resolution from a paltry 1366 x 768 to a much nicer 1600 x 900. The Radiance display option was removed in Fall 2010 when the ENVY 13 and ENVY 15 notebooks were removed.
The Radiance display option will set you back $200 for the upgrade, but for users who want to do more on their laptop it is a welcome return. It is getting better, but still a difficult task to find a high resolution display in consumer laptops since many users are OK with a 1366 x 768 resolution even on larger screens.
The upgrade option is still not available on the HP ENVY 14 Beats edition, which is decked out in all black with a red blacklit keyboard and comes with a pair of Beats headphones.
The HP ENVY 14 is a higher end laptop with attention to the look and feel of the machine as well many power options such that give up to an Intel Core i7 processor, up to 8GB RAM, discrete ATI graphics options, Beats audio and a backlit keyboard. The ENVY 14 starts at $999.
Advertisement