If you're looking for a last minute tech gift that you can still get before Christmas we have you covered, here are a list of 10 really cool tech gifts under $100 that we love and we know your recipients love and use on a regular basis — that's right no useless cube toys here!
Whether the person you buy for has a iPhone, Android, iPad, PC or just loves technology we have you covered. Still looking, check out the rest of our Holiday 2010 Gift Guides. Thanks to expedited shipping you can still get many of these before the Christmas.
1. [amazon_link id="B0044DEEUQ" target="_blank" ]HP SimpleSave 750GB USB 3.0 Hard Drive[/amazon_link] – Amazon -$99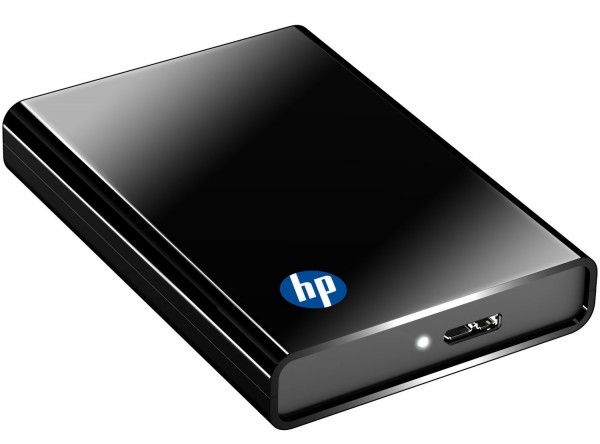 Pick up this superfast USB 3.0 hard drive that will deliver up to 3x faster speeds than a USB 2.0 Drive, but just as easily connect to your current computer over USB 2.0. The portable hard drive has a nice feel to it and comes with backup software built in. We'll have a full review up soon, but in a few words it's a nice external hard drive.
2. [amazon_link id="B0036ORN2U" target="_blank" ]Scosche MotorMouth II Bluetooth Speakerphone and Streaming Audio[/amazon_link] – Amazon – $71
If you want to add a bluetooth speakerphone to your car and the ability to stream music over  bluetooth from your Droid or iPhone you could spend big bucks on a new head unit and adapters or you could plug the MotorMouth II into the Aux jack found on most modern car CD players and add both.
3. [amazon_link id="B0046EBTQ0″ target="_blank" ]Mophie Juice Pack Air Case and Rechargeable Battery for iPhone 4[/amazon_link] – Amazon – $80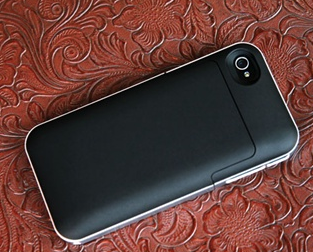 The iPhone 4 is slimmer and sports a new look which means your power users may need a new case to add extra power which is where the Mophie Juice Air case comes in. This case protects your iPhone and offers up to an additional 6 hours on 3G, up to 12 hours on 2G, of Talk Time, up to an additional 36 hours of Audio Playback and up to an additional 9 hours Video Playback.
4. [amazon_link id="B003DX3O6I" target="_blank" ]Eye- Fi Explore X2 WiFi SD Card[/amazon_link] – Amazon – $79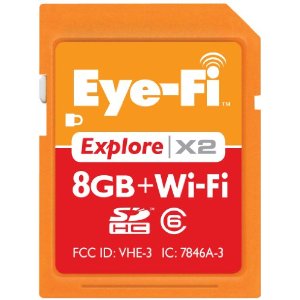 The Eye Fi SD card is great for users who can never be bothered to connect their camera to the computer to upload photos. Using WiFi hotsposts the X2 will upload photos over WiFi to the web and your computer with easy sharing on Facebook and other sites.
5. Swiss Army Flash USB Knife 2GB, 4GB, 8GB – ThinkGeek – $54 – $99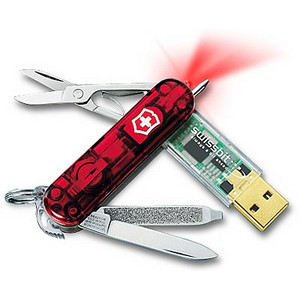 This handy and multipurpose tool gives a red LED light, ballpoint pen, knife, scissors, file with screwdriver and keyring. It comes in 2GB, 4GB, and 8GB sizes and is sure to be loved by geeks and tech lovers.
6. [amazon_link id="B003XIJ3MW" target="_blank" ]Apple Magic Trackpad[/amazon_link] – Amazon – $70
Apple finally brought their expertise in MacBook trackpads to the desktop with the Magic TrackPad, a multitouch mousing surface that combines perfectly with the de facto Mac aluminum keybaord.
7. [amazon_link id="B0033WWAF0″ target="_blank" ]NetGear Push2TV Adapter for Intel Wireless Display[/amazon_link] – Amazon – $79
The perfect gift for someone with a new Intel WiDi capable laptop. The NetGear Push2TV adapter allows the users to stream HD content from their computer to the HDTV without any wires. Huge wow factor and it works out well, check out our video overview of WiDi above.
8. [amazon_link id="B002HOPUPC" target="_blank" ]Kodak Zi8 Pocket HD Video Camera[/amazon_link] – Amazon – $99
Help your recipient record the next greatest YouTube hit in HD with the Kodak zi8 HD pocket camcorder. This small device has a jack to hook up an external microphone for better audio which budding YouTube stars will love.
9. [amazon_link id="B003UT6C9G" target="_blank" ]Microsoft Arc Touch Mouse[/amazon_link] – Amazon, Best Buy and Local Retailers – $69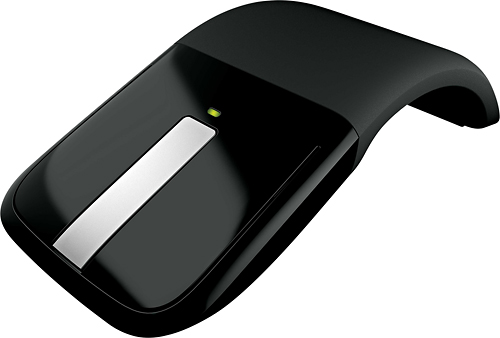 Hard to find online right now but it should be on the shelves of local stores this new mouse from Microsoft folds flat for travel and has a touch middle button that performs different actions depending on what program you are in. The Arc Touch mouse comes with BlueTrack technology so that it can mouse on surfaces that would give most mice a problem like carpet, a glossy countertop or a wood bench.
10. [amazon_link id="B002IC0YLS" target="_blank" ]Logitech Harmony 700 Universal Remote[/amazon_link] – Amazon – $99
If the home theater system at your recipient's house is a collection of components, game consoles, DVRs and more this remote is the perfect gift. It can be programed on your computer with a huge database of files and live customer support. After you set it up you can press one button to turn all the right devices on!
Have a smaller budget, check out our other Tech Gift guides,
Advertisement