The HP Envy 17 is an entertainment powerhouse that now offers a 3D display. 3D is all the rage right now and HP is getting in on the game with the 17-inch Envy. It will not ship until the holiday season, but when it does it will come packed with a lot of power behind the 17-inch 3D face. To enjoy it a user will be able to fire up the samples videos that will come pre-loaded on the system.
At a recent demo, Xavier Lanier, our publisher, got a look at the new machine and said that the clip of this year's NBA all-star game looked great on the screen."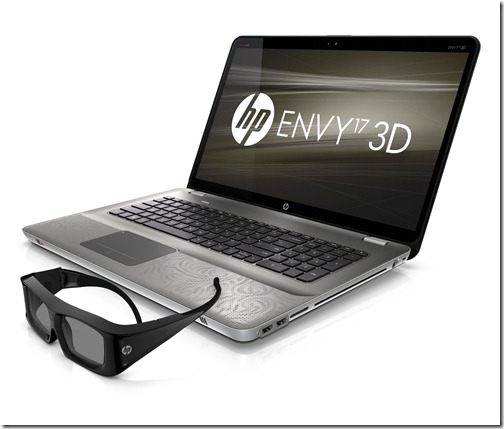 To view the 3D content buyers will get a pair of 3D glasses and additional pairs will be available for about $100, although the final price hasn't been set.
There will be a Blu-ray player which supports 3D movies. Right now there are not a lot of them out Blu-ray, but by Christmas this should change with all the recent Hollywood releases finally becoming available.
To power all of this entertainment glitz, the Envy 17 will have an Intel Core i7 quad-core processor and an AMD ATI Graphics chip. HP has not yet released details of the graphics processor.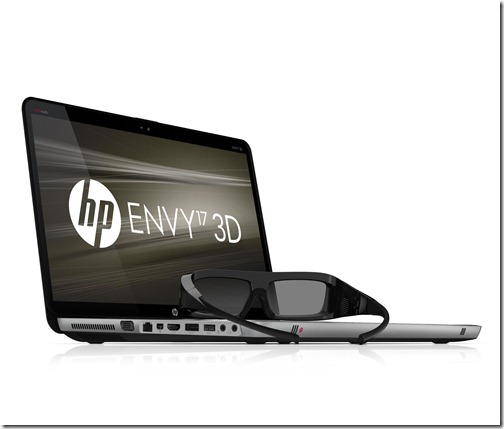 The visuals are not the only important part of enjoying a great 3D flick. To enhance the experience HP will still have Beats-audio, which is a high end audio system available on the Envy line of HP notebooks. It is not branded with the Dolby name, but like the Pavilion notebooks there will be Dolby decoding providing that surround sound experience when watching a video.
The final specs, options and price will be released later. The current line of HP Envy 17 Notebooks starts at around $1,400.
Advertisement