Office Depot will be selling a variation of the HP G62 laptop for $329.99 on Black Friday. The HP G62 is will be priced at $379.99, with a $50 mail-in rebate necessary to get the full $220 in savings. The specific model Office Depot will be selling is called the HP G62-340US, a SKU that you'll only find at Office Depot.
The HP G62 series of laptops are budget oriented and being sold in several configurations this Black Friday. All HP G62 laptops come with a 15.6″ display and Windows 7 Home Premium. A DVD player is included in all versions. The HP G62 has a metallic appearance, but it is made of plastic, unlike the more expensive, and better built, HP Pavilion line.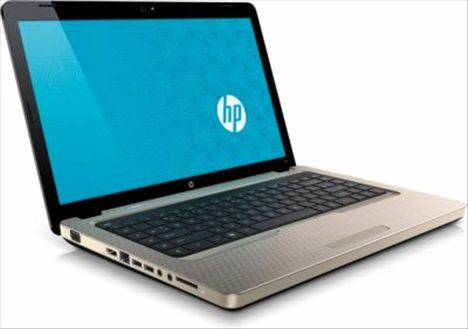 The HP G62-340US Office Depot is selling comes with 3GB of memory (RAM) and a 320GB hard drive. It's also configured with an AMD Athlon II processor that ATI Mobility Radeon 4200 series graphics.
The HP G62 comes with a built-in webcam and microphone. Office Depot advertises the HP G62-340US as getting up to four hours of battery life, but these benchmarks often overstate battery performance compared to real-world usage scenarios.
Office Depot will have a minimum of five HP G62 laptops at each of its retail locations. This means you'll have to line up early the day after Thanksgiving if you hope to buy one for $329.99.
Office Depot is currently selling the same model through its Web site for $399.99 after a $50 manufacturer's rebate. This means there's a total of $70 net savings if you can score one of these on Black Friday.
Visit Notebooks.com's Black Friday page for a full listing of Black Friday laptops and important information you should know before buying a laptop on Black Friday.
Here is a video overview of the HP G62 laptop series:
Advertisement