Working outside of your office or home can be a nice change if pace and can free you from distractions of your coworkers and home work. Unfortunately, if you don't prepare, working from the cafe or restaurant can be a frustrating, unproductive experience. The good news is that you don't need to spend a fortune to create a great mobile office. A few free services, accessories you are likely to have and a few tips and you'll be working like a mobile pro.
How do we know about these tips and tools for getting work done at the coffee shop or mobile office? Our team is extremely mobile and I've spent the last 5 months camped out at the same coffee shop at least three days a week. In short, I live in coffee shops, which means I know how to get things done in a mobile office and turn distractions into incentives.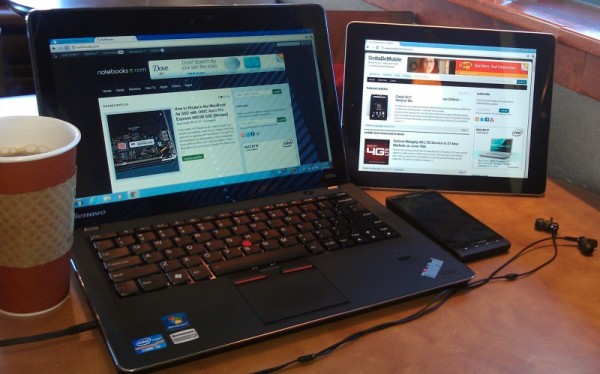 10 Tips To Getting Things Done While Working at a Coffee Shop
A Good Notebook – The first thing you need to get work done on the go is a notebook that is designed for mobile work. If you can choose your own notebook then you are at an advantage, but if work provides you with a notebook we recommend making friends with your IT guy so that you aren't stuck with a desktop replacement that has poor battery life, a crappy keyboard and a weighs a ton.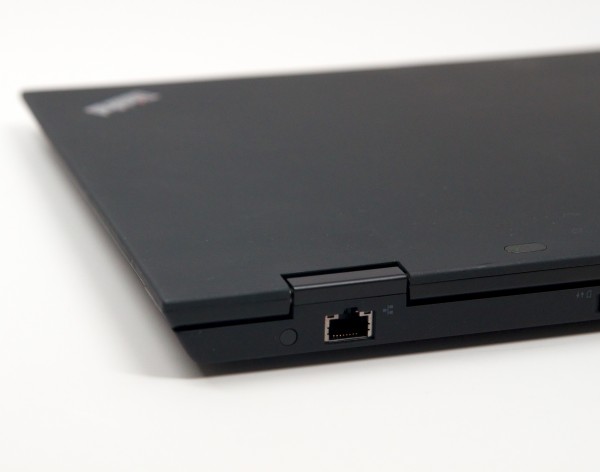 If you can choose, look for something like the ThinkPad X1, one of the ThinkPad Edge notebooks, a new Dell Latitude E5420 or on the Mac side of things a MacBook Pro or MacBook Air. You don't need one of these notebooks, but the battery life and nice keyboards will make your mobile office time much more productive.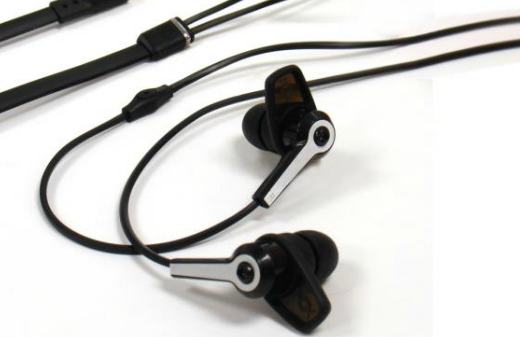 Good Headphones – Unless you like hearing the same music on repeat every 45 minutes and being interrupted by loud talkers and teens, get a good pair of headphones. We use a pair of Nox Scout in ear headphones which don't block out all the noise, but you might prefer some noise cancelling headphones that go over your ears. These headphones are often more comfortable for long stretches and help give off a, "I'm working, don't bother me!" vibe. If you can find a pair that includes a microphone you can be prepared for an unplanned conference call.
Google Docs – If you are working on a shared document, Google Docs is one of our favorite tools. Rather than try to figure out which email has the most recent version or calling four other workers to find out who is working on the document you can use Google Docs to always have the most recent version at your fingertips. You can even work on the document at the same time, which is perfect for working from a mobile office.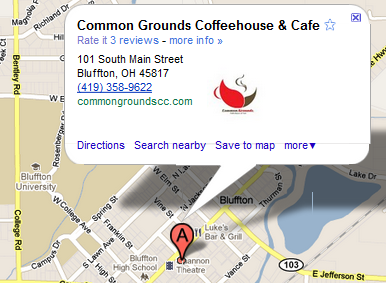 Find the Right Place – It may take a few visits, but it is worth looking for the right place. We have found independent coffee shops are usually more welcoming. Look for places with free WiFi, no time limits and seats near power outlets. Another thing we like about the independent coffee shops is the lack of WiFi login landing pages and systems which in our experience go down more often and interfere with our favorite screen sharing apps.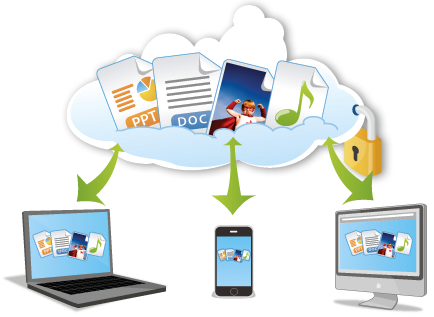 Cloud Storage – If you don't have a Dropbox or SugarSync account, get one now. These tools will automatically sync files and folders to the cloud so that you have access to your files wherever you are. No more calling the office to ask someone to email you an important file you forgot to put on your thumbdrive.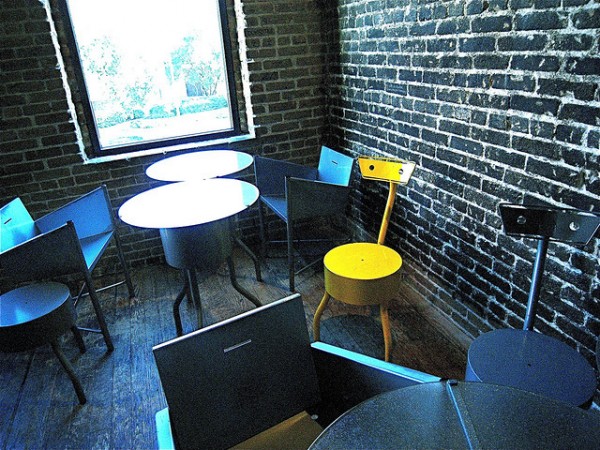 Via hamron on Flickr
Find the Right Seat – This one will be a bit of personal preference, but we like finding a table near the action. By avoiding a corner, we are putting ourselves on display which makes us more aware of what we are doing — and less likely to goof off. Ideally this will be a two person table near a power outlet if you plan to stay for more than a few hours. Be warned, if you are too close to the door or the action you'll become a prime target for chit chat from other regulars.
iPad + Screen Sharing App – Working on the go can be freeing, but you also may give up your great dual monitor setup. But, if you are on a local WiFi network or your own hotspot you can use an app like MaxiVista or Air Display to turn your iPad into a second monitor which is great for keeping team communication tools, TweetDeck, music or a reference page at hand while you work. These apps are even more useful if you are using an ultraportable with a small screen. You can get MaxiVista or Air Display for $9.99 in the App Store. MaxiVista is Windows only, while Air Display works on Mac and Windows.
MiFi or Hotspot Smartphone App – Most of the time you can get connected on the coffee shop's WiFi, but sometimes that fails or you want to work from a picnic table at the park. While writing this post the Panera WiFi wouldn't allow us to connect and unlike at the local coffee shop we love, we couldn't ask the staff to reset a router for us so we turned to the built in hotspot app on the Droid X2 to connect. This also allowed us to use the MaxiVista app, which won't work on WiFi setups like Panera. You can add a hotspot package to your smartphone for around $20 a month or pick up a MiFi device from major carriers for reasonable rates.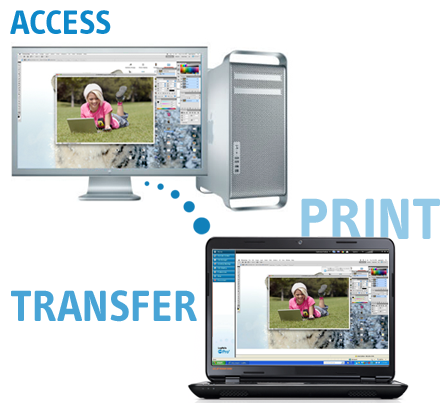 Remote Connectivity – If you aren't working from your main office computer while on the go, you need to have a VPN or LogMeIn installed. This will allow you to remotely connect to your main computer to retrieve files or to use applications and software tools you don't have access to on your notebook. In most cases your IT department can get you setup for a VPN or can approve use of LogMeIn or a similar tool.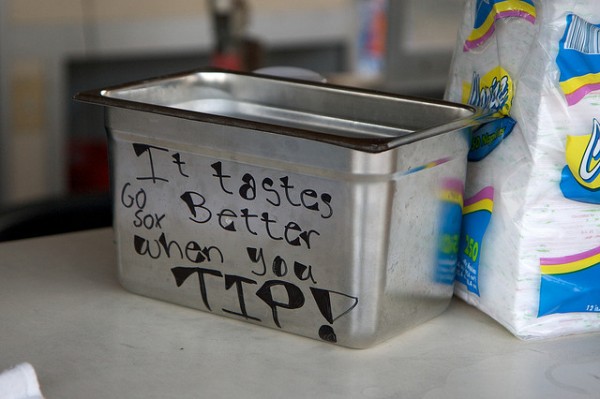 Via Marcin Wichary on Flickr
Tip Well & Be Considerate – If you want to work undisturbed and remain welcome for long stretches, don't just get a coffee and fill a chair for 6 hours. Make sure you tip the barista and order something to eat if you plan to work for more than a few hours. If you pick a regular spot and tip well you'll stand out and earn friendship from the employees. This is also helpful if you need to use the restroom and don't want to completely pack up your mobile office. In general, if you are using a coffee shop as your mobile office treat the employees and other patrons with the same, or greater, respect that you would at the office.
Did we miss a tip for a productive mobile workspace? Let us know your favorite ways to stay motivated and productive on the go in the comments below.
Advertisement