Today MainGear has announced a new gaming notebook, the  mX-L 15, with several powerful Intel processor configurations including an Intel Core i5, Intel Core i7 dual or Intel Core i7 quad core processor. The MainGear mX-L comes with an ATI Mobility Radeon HD 4570 graphics card to give you visual feast of high definition media and gaming experience. The mX-L 15 comes with a 15.6" display and you can customize this notebook including the option of a solid state drive to eliminate noise, moving parts and to improve data reliability.
The MainGear mX-L 15 notebook starts at $999 with base configuration and can be customized. This notebook also comes with HDMI, eSata port, 2.0 MP webcam, Bluetooth connectivity and Wi-FI b/g/n.
The MainGear mX-L15 is a good gaming laptop and also not heavy on price side.  This laptop is good for high-def video editing, playing high-definition game, multitasking, watching high-definition movies, surfing and chatting along with your daily use works. Please visit MainGear for more information or to order this Notebook.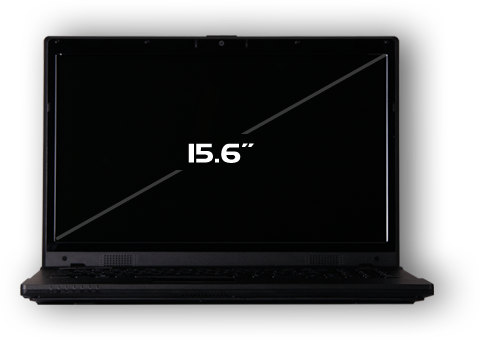 MainGear mX L-15 Configuration:
Brand
MainGear
Model
mX L-15
Primary Display
Choices:

15.6″ HD 16:9 LED Display (1366×768) with Super Clear Screen

15.6″ HD+ 16:9 LED Display (1600×900) with Super Clear Screen – Add $65.00

Secondary Display
SAMSUNG 943BWT Black 19″ 5 ms DVI Widescreen LCD Monitor- Add $269.00

SAMSUNG 2243BWT Matte Black 22″ 5ms Widescreen LCD Monitor – Add $399.00

SAMSUNG 2443BWT Matte Black 24″ 5ms Widescreen LCD Monitor – Add $499.00

Samsung SyncMaster 305T 30″ LCD – Add $1,499.00

Chasis
mX-L Thin Chassis With Matte Black Finish
Other Port
1 HDMI output

1 CRT output

3 USB 2.0 Ports

1 eSATA Port

1 Headphone Jack

1 Microphone Jack

1 S/PDIF output Jack

1 RJ-45 LAN (10/100/1000Mbps)

56K Modem

1 Express Card 34 / 54 Slot

7-in-1 Card Reader (MMC/RSMMC/MS/MS Pro/MS Duo/SD/Mini-SD)

Processor
Choices:

Intel® Coreâ"¢ i5-520M 2.4GHz (Dual-core with Hyperthreading, 32nm, 3MB L3 Cache)

Intel® Coreâ"¢ i5-540M 2.53GHz (Dual-core with Hyperthreading, 32nm, 3MB L3 Cache) – Add $54.00

Intel® Coreâ"¢ i7-620M 2.66GHz (Dual-core with Hyperthreading, 32nm, 4MB L3 Cache) – Add $144.00

Intel® Coreâ"¢ i7-720QM 1.60GHz (Quad-core with Hyperthreading, 45nm, 6MB L3 Cache) – Add $184.00

Intel® Coreâ"¢ i7-820QM 1.73GHz (Quad-core with Hyperthreading, 45nm, 8MB L3 Cache) – Add $404.00

Graphics Card
ATI® Mobility Radeonâ"¢ 4570 512MB
Memory (RAM)
Choices:

2GB Kingston DDR3-1333 SO-DIMM (Dual Channel)

4GB Kingston DDR3-1333 SO-DIMM (Dual Channel) – Add $62.50

8GB Kingston DDR3-1333 SO-DIMM (Dual Channel) – Add $382.00

Hard Drive
Choices:

160GB Western Digital 7200 RPM SATA 2.5″

250GB Western Digital 7200 RPM SATA 2.5″ – Add $15.00

320GB Western Digital 7200 RPM SATA 2.5″ – Add $35.00

128GB Kingston V-Series Solid State Drive – Add $288.75

64GB Kingston V+-Series Solid State Drive (Gen2 w/TRIM)- Add $183.75

128GB Kingston V+-Series Solid State Drive (Gen2 w/TRIM) – Add $404.00

256GB Kingston V+-Series Solid State Drive (Gen2 w/TRIM) – Add $848.75

512GB Kingston V+-Series Solid State Drive (Gen2 w/TRIM) – Add $1,789.00

80GB Intel® X25-M Gen2 Solid State Drive (w/TRIM) – Add $338.75

160GB Intel® X25-M Gen2 Solid State Drive (w/TRIM) – Add $623.75

Memory Card Reader
All-in-One Integrated USB 2.0 Flash Card Reader & Writer
Optical Drive
Choices:

8X DVD Dual Layer Burner

2x Blu-ray Reader/8x Super Multi Combo – Add $145.00

Network Adapter
On-board Gigabit Ethernet
Wireless Network Adapter
Integrated 802.11b/g/n Wireless – up to 300Mbps!
Audio
Integrated High Definition Audio
Bluetooth
Integrated Bluetooth Technology Module
WebCam
Integrated 2.0MP Webcam
Primary Battery
Smart Li-ION Battery Pack (6 cells)
Battery life
2.5 hours life depending on usage
Speakers
Choices:

Razer® Makoâ"¢ 2.1 THX – Add $399.00

None

Warranty
Choices:

Lifetime Labor and Phone Support with 1 Year Angelic Service

Lifetime Labor and Phone Support with 2 Year Angelic Service – Add $179.00

Lifetime Labor and Phone Support with 3 Year Angelic Service – Add $259.00
Advertisement