Notebooks are an expensive item to add to a holiday wishlist, but for recipients who need a laptop for school or for a small business, this can be a very practical gift. It's perfect for gift giving from a group of family members.
This year's gift guide includes the best notebooks, netbooks and ultrabooks we reviewed in 2011 to simplify your holiday shopping and gift giving.
Because everyone has different needs and budgets, we've included everything from mainstream and entertainment notebooks to business and ultraportable models, aplusnd the ultimate gaming notebook. Prices start at $269 and go up over $1,000.
You can be sure that any of these notebooks will make an amazing gift this holiday season.
Mainstream Notebooks
Mainstream notebooks will meet most of your needs, and do so with some style. They're great gifts for users who need solid performance and a decent multimedia experience but don't need something ultra slim or ultra powerful. With these picks you can get a better experience than the typical budget notebook without spending significantly more.
Sony VAIO SE
Big screen without the bulk.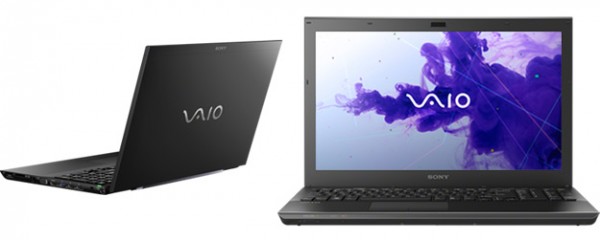 Looking for a laptop with a decent-sized display that is still reasonably portable? Sony's got you covered with the VAIO SE. This notebook has a beautiful 15.5-inch display yet the case is only 0.9 inches thick and weighs just 4.4 pounds.
Even though it has a slim profile, this machine still has room for a Blu-ray drive and plenty of ports, including HDMI, memory card, and USB 3.0.
The 15-inch display features a full HD resolution, rich colors, and deep blacks. Add in a full-size keyboard and number pad plus a generous touchpad and you have a great laptop for both work and entertainment.
The base price includes a powerful Intel Core i5 processor and AMD Radeon graphics. Configure it on Sony's website for more options, including a Core i7 CPU and solid state drives with storage up to 1TB (yes, terabyte).
Pertinent Specs: 15.5-inch display, 1920 x 1080 resolution, 2.4-GHz 2nd gen Intel Core i5-2430M processor, 4GB RAM, AMD Radeon HD 6470M graphics, 512MB VRAM, 500GB hard drive, CD/DVD drive

Gateway ID Series
Looks and power in an affordable, portable package.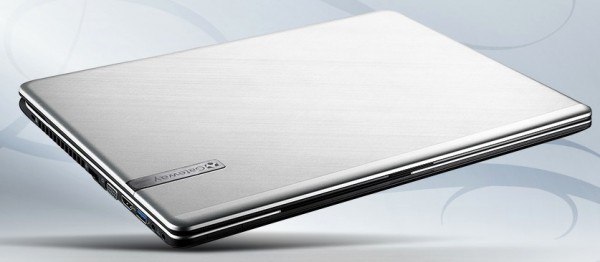 The Gateway ID 47 packs a 14″ display in the frame of a 13″ notebook, giving you bigger display without filling up a backpack. While the notebook is smaller, it still includes a DVD Super Multi Drive and full complement of ports, which means you won't need to add a stocking of adapters to your gift bag.
The Gateway ID 47 is attractively priced for students and home users who need the power to do basic student tasks as well as come video editing and photo touch ups. The battery lasts long enough to get you through a day of classes, and with a small package, you can carry the charger if you need to do some power intensive work.
Gateway sets the ID 47 apart from the rest of the Gateway fare with nice looks and good build quality, pictures don't do this notebook justice. For $679 you get a very good looking notebook.
This notebook is a top pick for students and mobile users who care about style, but are budget conscious.
Pertinent Specs: 14-inch display, 1366 x 768 resolution, 2.4GHz Intel Core i5 2nd gen processor, 500GB hard drive, webcam, Super Multi DVD drive, 4GB RAM, Intel HD 3000 graphics
Read our Gateway ID47 Hands On Review

Multimedia Notebooks
These laptops prioritize entertainment features such as HD displays, Blu-ray players, or amazing speaker quality. Multimedia notebooks tend to have powerful processors and graphics cards, so they can handle almost anything else users throw at them as well.
Sony VAIO E series
Diamonds are a girl's best friend.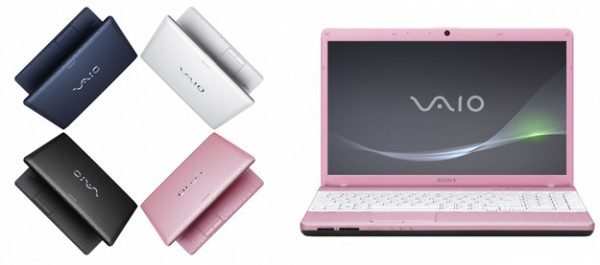 Give a notebook with an extra dash of flair this holiday. The VAIO E series features a distinctive diamond texture and comes in four colors — black, white, blue, and pink — that extend over the whole case, not just the lid. Available in 14, 15.5, and 17.3-inch sizes, there's an E Series for every need.
Featuring bright, LED-backlit displays with colors that pop, island-style keyboards with great travel and tactile feedback, and multi-touch touchpads, the VAIO E doesn't forgo the practical considerations for the sake of good looks. It will also last you all day on a charge — the 14-inch version promises over 8 hours, and the 17-incher has an impressive 5+ hour rating.
Inside you can choose from Intel Core i3 (for a basic user) or Core i5 (for a mainstream user) processors. If the giftee plays games or does light to medium video editing, add on Nvidia's GeForce dedicated graphics. If they like watching movies, you can upgrade to a Blu-ray drive.
Since these aren't the most portable laptops, they're a good gift for people who don't need to carry it everywhere they go. It's great for media lovers, especially if they've cut the cable cord.
Pertinent Specs: 14, 15.5, or 17.3-inch displays, Intel Core i3-2330M and Core i5-2430M processors, 1366 x 768 resolution, 4-8GB of RAM, 320-750Gb hard drive,  Blu-ray drive, Intel HD Graphics 3000 or NVIDIA GeForce 410M graphics

Dell XPS 15
The ultimate multimedia machine.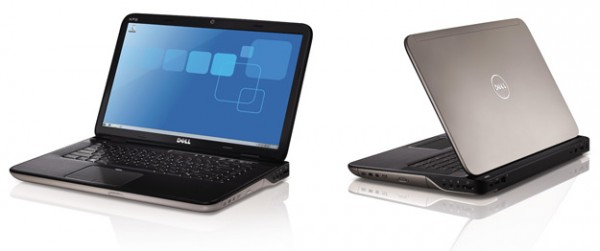 The XPS 15 is the perfect notebook for the serious multimedia lover on your list. It's not a thin, light, or particularly good-looking machine. But the audio quality will blow you away and it's performance chops make it a great choice for watching HD videos and playing games. And if they have a 3D TV in the house, the XPS 15 will output 3D content via HDMI.
The 6.1 pound weight and wide 15.0 x 10.4 x 1.5 inch footprint means that this laptop will likely spend most of it's time on a desk. That's fine, as it can serve as the media center for a small room such as a studio apartment or dorm. The JBL speakers and Waves MaxxAudio 3 sound enhancement software deliver audio quality far above anything you'll hear on most laptops. Not only do you get good volume, but a round, layered sound whether you're listening to R&B, rock, classical, or watching Blu-ray movies.
The only drawback on the media side is that the 15.6-inch display only has a 1366 x 768 resolution at the base price and not a full HD one. You can upgrade to a 1920×1080 panel if you really love the person…
I'd recommend this for students who'll do most of their work in the dorm room. The keyboard is sturdy and offers good feedback, and the large touchpad makes pulling off multi-touch gestures easy. You'll get great performance with an Intel Core i5 processor, 6GB of RAM, and dedicated Nvidia graphics, but if you're shopping for a power user who'll need a laptop that can handle video editing, heavy-duty calculations, or resource-intensive programs, upgrade to a quad-core Core i7 CPU.
Pertinent Specs: 15.6-inch display, 1366 x 768 or 1920 x 1080 resolution, 2nd gen Intel Core i5 and Core i7 processors, 500GB hard drive or 256GB SSD, webcam, Blu-ray drive, 4-8GB RAM, Nvidia GeFore GT graphics

Ultraportables and Ultrabooks
When portability and long battery life matter, ultraportables or ultrabooks are good machines to consider. While these notebooks often carry a price premium, you get long battery life and sub 3 pound weight without giving up power. Our top picks are light enough you might have to make sure you put it in the box after you've wrapped it up.
Samsung Series 9
A MacBook Air challenger with flair.

Months before ultrabooks came on the scene, Samsung created an ultrathin ultraportable that is both powerful and beautiful. The Series 9 is made from black duralumin — a metal previously only used in aircraft construction — with a sweet curve at the edges to give the notebook some welcome flair.
The 13.3-inch display is super bright and offers popping colors and deep blacks, equally suited to surfing on the web, writing documents, or watching HD video. A large touchpad and comfortable island-style keyboard round out the look.
This laptop isn't just about aesthetics, though. Inside you can choose from Intel's powerful Core i5 or i7 processors plus speedy 128GB or 256GB solid state drives. The integrated battery should last you around 6 hours at least.
With the level of performance these configurations offer, the Series 9 is powerful enough to be your only notebook. It's a great gift for road warriors and frequent travelers, people who need to carry their laptop everywhere, and grad students who need something light that can handle everything they throw at it.
Pertinent Specs: 13.3-inch display 1366 x 768 resolution, 2.4GHz Intel Core i5 processor, 128GB SSD, webcam, 4GB RAM, Intel HD 3000 Graphics

MacBook Air
Still setting the standard for portable power and looks.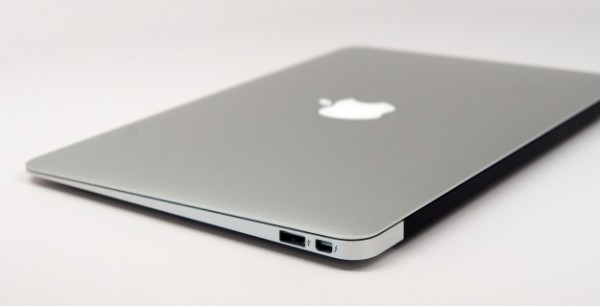 Apple's MacBook Air notebooks start at $999 and bring the same solid design and great industrial looks that we expect. The 11 inch Macbook Air has a full size keyboard, but a smaller mouse pad than the 13″ Macbook Air.
Unlike most of the other notebooks in this gift guide, the MacBook Air notebooks bring high resolution displays. This means that the notebook can show more on the screen at once. The 11-inch model has the same screen resolution as many 14-inch and 15-inch notebooks, and the 13-inch MacBook Air has a 1440 x 900 resolution that makes side by side work easy, and even enjoyable.
One primary concern here is storage space. The entry level MacBook Air only offers 64GB of storage, so there's not a lot of room for pictures and video. You can get up to a 256GB of storage, but it comes at a price and may only be available online.
If you are purchasing the gift for a student, don't forget that Apple offers student discount pricing, and there will be some Black Friday Deals.
The Macbook Air is a good gift for travelers, students who need power and portability and fans of OS X.
Pertinent Specs: 11-inch or 13-inch display, 1366 x 768 and 1440 x 900 resolution, 1.6Ghz to 1.8Ghz Intel Core i5 2nd gen processor, 2-4GB RAM, 64Gb to 256GB storage, Intel HD 3000 graphics.
Read our MacBook Air 11-Inch Review
$999 and up @ Apple

Toshiba Portege z835
An ultra-light Windows Ultrabook with looks and power.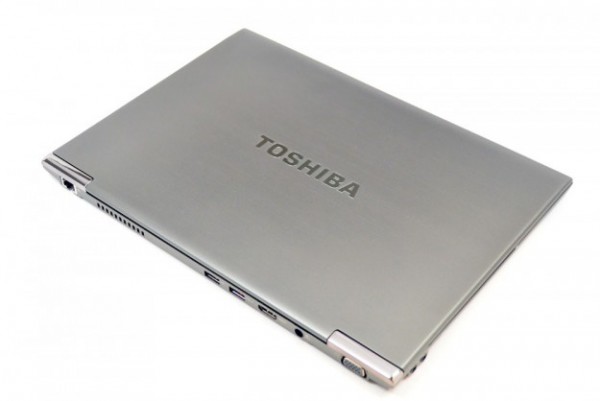 Toshiba delivers big time on this hot new notebook. Not only do you get an incredibly thin and light notebook (lighter than the MacBook Air), but you also spend $400 less than the entry level MacBook Air 13-inch.
The Toshiba z835-p330 is a Best Buy exclusive this holiday shopping season, and has all the features a a student or light traveler could want. The internals offer enough power for web and office work, but can also handle the occasional video editing and photo touchups. From an entertainment aspect, you can play some casual games and enjoy some movies and TV shows on the super thin, but quality display.
This is one of the lightest full powered notebooks you can buy for under $900, making it a great gift. As an added bonus, your recipient will never expect a computer when they unwrap the package thanks to the thin  box and light weight.
This model is aimed at consumers, so creative professionals and those doing lots of video work will enjoy the MacBook Air as a gift much more.
One concern is the robustness of the screen, which has a lot of flex in it. You can go hands on at you local Best Buy to see this yourself.
Pertinent Specs: 13-inch display, 1366 x 768 resolution, 1.4GHz Intel Core i3 2nd gen processor, 4GB RAM and a 128GB SSD, Intel HD 3000 graphics
Read our Toshiba Portege Z835-P330 Review
$899 @ BestBuy this November

Netbooks and Affordable Ultraportables
Consumers looking for a lightweight laptop that offered decent performance have traditionally had to spend a large chunk of change for the privilege. Not so with netbooks and their cousins, the affordable ultraportables. Netbooks keep is small with 10-inch screens, mostly, and inexpensive processors for basic tasks. Affordable ultraportables go bigger, usually sporting 11.6-inch displays and more processor power for not much more money.
Samsung NC110
A budget netbook that's just right for basic tasks.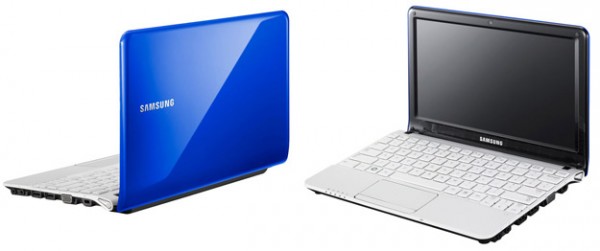 Netbooks make great gifts for people who don't need high-level performance but do need to be productive with their small, portable machine. The Samsung NC110 has a single-core Intel Atom processor inside, so it's not going to serve well as a main computer. It can handle basic tasks, making it a great companion for writers, young students, and non-business travelers.
To go with it's low price, the NC110 is basic, yet functional. The design is attractive though it lacks flair, the keyboard and touchpad are comfortable, and it comes with the standard array of ports. The 10-inch matte display actually works out in the sun. And audio quality is decent for a netbook.
It will last over 7 hours on a charge with normal usage, which should translate to all day for most people.
Pertinent Specs: 10.1-inch display, 1024 x 600 resolution, 1.6GHz Intel Atom N455 single-core processor, 250GB hard drive, webcam, 1GB RAM , and Intel GMA 3150 graphics
$269 @ B&H

HP Pavilion dm1
Affordable, meet ultraportable.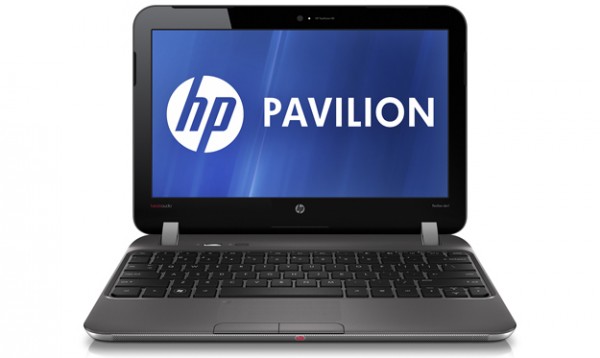 The HP Pavilion dm1 sports an AMD Fusion APU and a generous 4GB of RAM, making it an excellent choice for someone who puts a medium workload on their laptop. If you want anything more than basic image editing and want to play games more intense than Bejeweled Blitz, this isn't the laptop for you. But if you need multitasking power as you switch between a browser with multiple tabs, an office program and your music player, the dm1 is the way to go.
At 3.3 pounds this notebook won't weigh you down much. The 11.6-inch HD display is large enough to view windows side by side. The wide viewing angles and bright colors make it great for watching video.
This notebook is a great gift for students (high school or college), frequent travelers, writers, independent mobile workers, and anyone looking for a machine that won't choke at the sight of 6 open tabs in Firefox.
Available on HP.com with multiple configuration options, I suggest you pay the extra $30 and upgrade to the AMD E-450 APU as well as springing for the 4GB RAM option. Both hard drives and speedy solid state drives are available.
Pertinent Specs: 11.6-inch display, 1366 x 768 resolution, AMD dual-core E-300 or E-450 APU processor, 500-640GB hard drive or 160GB SSD, webcam, 2-8GB RAM, AMD Radeon HD (integrated) graphics
Read Our Hands-On With The New HP Pavilion dm1
$399 and up @ HP.com

Business Notebooks
If you are buying for a small business owner, euntrepanuer, or a user that needs a laptop that can handle a busy on-the-go life, check out these business notebooks. Built to last longer than consumer notebooks, they tend to have better construction and better built in warranties that make up for the higher cost.  These notebooks bring consumer features like backlit keys and premium audio to the mix as well.
Lenovo ThinkPad Edge E420s
This isn't The Man's old ThinkPad.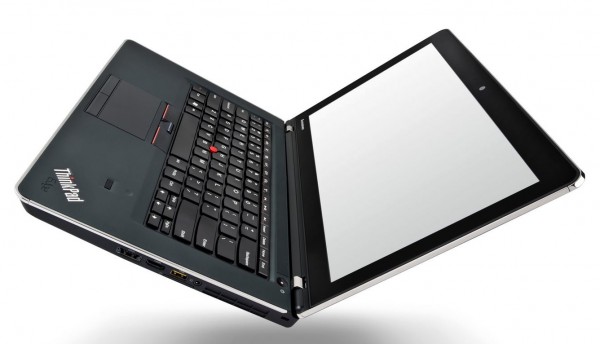 The ThinkPad Edge notebook isn't your average business notebook. Designed with small businesses and entrepreneurs in mind, the Edge e420S brings the style and features typically found in a consumer notebook together with the durability of the ThinkPad brand, and does so without a huge price premium.
This is an important distinction, because many small business owners will use this notebook for work and play. For work, there is a webcam and fingerprint reader as well as security software. For play, the notebook has Dolby Home Theater v4 audio that delivers an amazing sound for music and dialogue enhancement for movies and an improved graphics chip that will handle casual games and editing a promo video for the company website.
Unfortunately there is no matte screen option to help with outdoor viewing.
Pertinent Specs: 14-inch display with 1366 x 768 resolution, 2.3 GHz Intel Core i5 2nd gen processor (capable of 2.9GHz in TurboBoost), 4GB RAM, 320GB hard drive, Intel HD 3000 graphics.
Read our Thinkpad Edge E420s Review

HP ProBook 5330m
Great looks and Beats Audio. Are you sure this is a business notebook?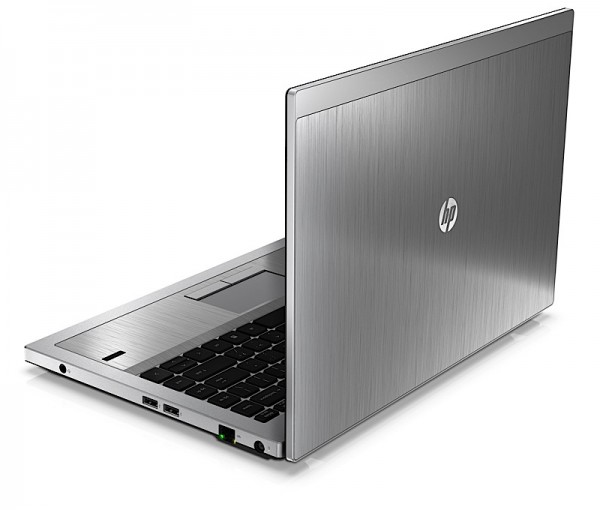 The HP Probook 5330m changes what you think about a business notebook, and represents a best of both world's approach.
Starting on the outside, this notebook has great looks thanks to a brushed aluminum style cover that carries over to the palmrest. The bottom of the notebook is covered in a soft touch rubber material that adds to the look and feel of the notebook.
Inside you'll find an easy to type on backlit keyboard with an island style layout. The included fingerprint reader adds to security, but we're sure the ability to lock and unlock with your Bluetooth phone will add a futuristic feel to securing your personal and business notebooks.
One more reason to consider the Probook 5330m is the inclusion of Beats Audio. Beats delivers a premium audio solution that takes the typical notebook sound experience and cranks it up to 11. Wether you listen on headphones or over the built in speakers you'll get good sounding audio.
Pertinent Specs: 13.3-inch display, 1366 x 768 resolution, up to an Intel Core i5 2nd gen processor, up to 8GB RAM, 320GB hard drive, Intel HD 3000 graphics
$799 @ HP

Desktop Replacement
When it comes to power, you can't beat a desktop replacement. These notebooks have a modicum of portability (you can carry them from room to room if you want to) but offer robust processing power, full-size keyboards, and all the ports you could ask for. They make great gaming rigs and multimedia editing stations.
Alienware M17x
No compromise power and gaming performance, for those who can afford it.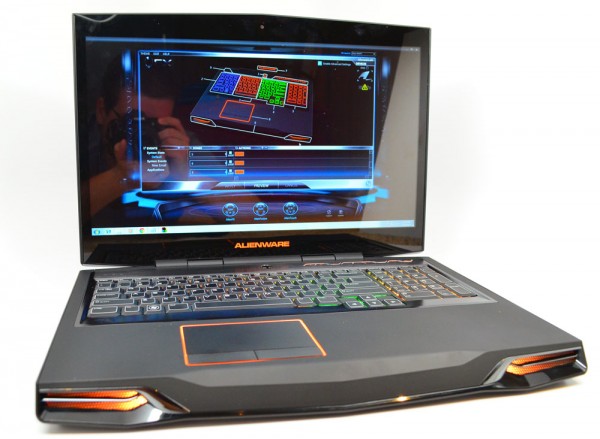 The Alienware M17x has a powerfully bold look, that houses an equally powerful set of components. This is a gaming notebook, for gamers. When your gamer opens up this notebook, be prepared for some screams of excitement, and that's before he or she turns the settings all the way up in their favorite game.
The Alienware notebook is slimmed down for 2011, but is still quite heavy, so set this one on a desk. All of the colors you see above, from the vents to the keyboard are customizable. Gamers can even light up separate zones in different colors and set the lights to pulse.
The large 17″ display can be purchase with a 1080P HD resolution, delivering eye pleasing HD visuals and a large playing surface. This is also nice for watching movies, and comes in handy if work is needed. You can put two windows side by side to write a paper while referencing source material. When the notebook is on battery power, it can switch to integrated graphics, which deliver up to 4 hours of battery life while browsing Facebook and other sites.
If you can splurge, add the Wireless HD option when customizing the notebook. This allows you to stream HD games and movies to the big screen without any lag. Perfect for playing the latest game in the living room or media room without running wires all over.
Pertinent Specs: 17-inch display with up to 1280 x 1080 resolution, Intel Core i7 2nd gen processor, 8GB RAM and up to 1.5 TB hard drive, high end AMD and Nvidia graphics options
Read our Alienware M17x Review 
additional contributions by K. T. Bradford

Advertisement