There is a new update for the Apple MacBook Air and iDVD. The MacBook Air update addresses issues with the newest model of MacBook Air (late 2010) having trouble going into sleep mode. The update should fix the problems that some have seen where the computer will not go into sleep mode. This update is only for people running Mac OS X 10.6.5. If you have 10.6.6 installed, it will not show up.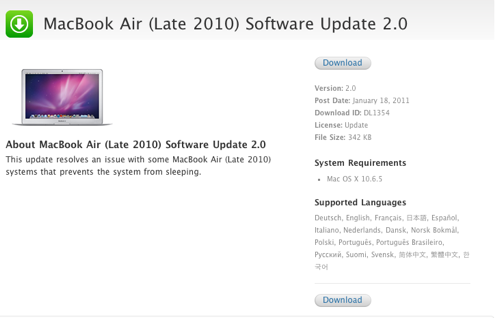 For iDVD the update offers stability upgrade and helps with importing slides from iPhoto '11 into iDVD.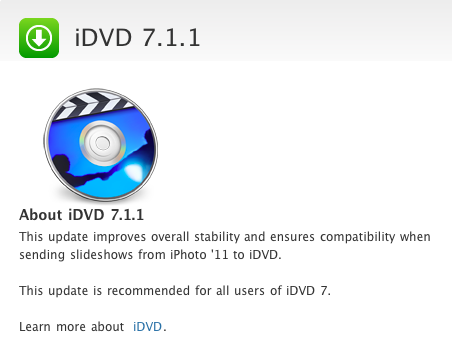 To get these updates just run Software Update on a Mac with OS X 10.6.5 or higher. It is accessed by clicking on the Apple menu icon in the upper left and choosing Software Update. Alternately, just go to the links above and manually download one or both of the updates.
Advertisement