The Dell Latitude E5420 is a business class notebook from Dell designed for business users that need a durable notebook, but will mainly use the device at the office and around town. The Latitude E5420 does include a tri-metal case, but isn't as rugged as the Latitude E6420, which may be a better choice for users that need more durability while on the road.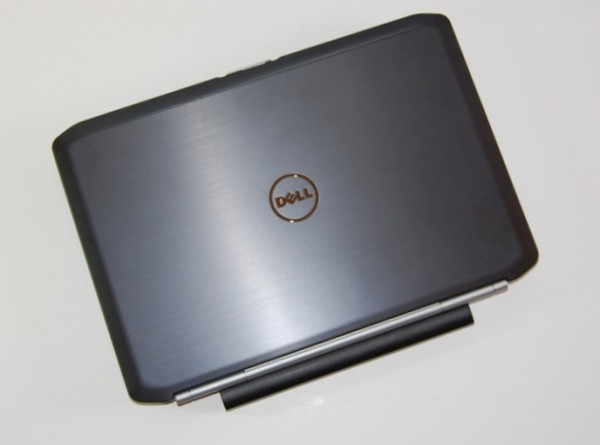 The Dell Latitude E5420 starts at $529 on sale and our review unit is configured at $1,700 retail. The current sale price of a similarly configured Latitude E5420 is $1,228 after an instant $452 discount. The Dell Latitude E5420 is available direct from Dell and Dell Small Business.
Dell Latitude E5420 Quick Specs:
The Dell Latitude E5420 we have in for review is equipped with a 2.6GHz Intel Core i5 Sandy Bridge processor, 4GB RAM and a 320GB 7200 RPM hard drive. The notebook can be configured with solid state options or higher end processors if you need them.
The E5420 we have comes equipped with a light sensitive webcam, digital array mic and an 8X DVD burner. The notebook has wireless b/g/n and Bluetooth as well. The 14.1" display is antiglare and has a 1366 x 768 resolution, though you can get a higher 1600 x 900 resolution screen when you order.
Who is the Dell Latitude E5420 For?
The Dell Latitude E5420 notebook is designed for business users that want a powerful and durable notebook that has a modern look. The notebook will mainly be used by individuals who spend more time at a desk than on the road. While the E5420 is a solid machine, it doesn't have the MILSPEC ratings for rugged environments that you will find on a notebook like the
Latitude E6320
.
Dell Latitude E5420 Hands On Video:
Dell Latitude E5420 Build and Design:
The Dell Latitude E5420 is a solidly built business notebook with an incredibly strong hinge and a latch that keeps the notebook closed. The magnesium internal case and tri-metal top do a good job of preventing scratches and providing a sturdy case for the notebook. the display case is one of the most rigid we have seen on a business notebook and the total package provides a good deal of strength, even to the center of the keyboard.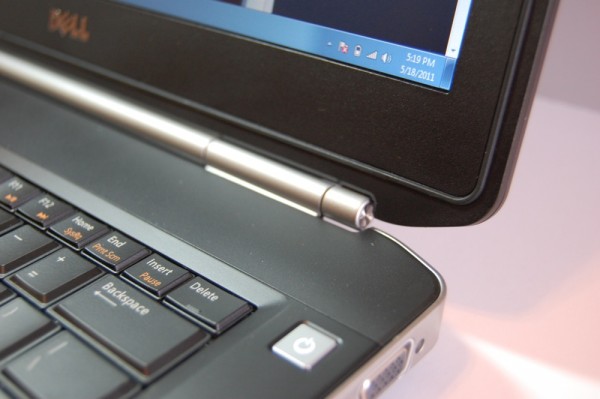 The Dell Latitude E5420 includes additional design features that help deliver a more durable notebook for business users. The keyboard is spill resistant and the display has a protective seal that runs along the outer edge to keep items and debris from getting in between your keyboard and the display.
From a design standpoint, Dell has delivered a more appealing notebook, with curved edges and a tapered top and sides that help the notebook feel a little smaller. It's not the sexiest notebook out there, but it doesn't look like a boxy business notebook.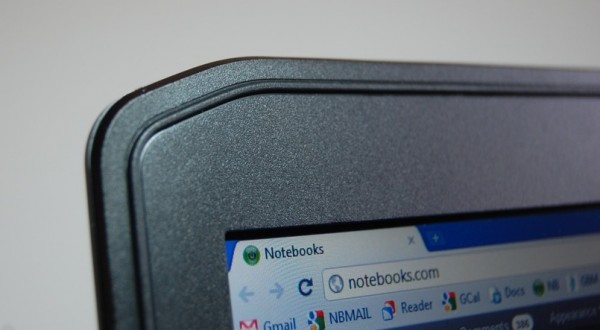 Dell Latitude E5420 Features:
The Dell Latitude also includes a number of features designed to make it fit into your business environment from security to manageability.
The unit has a Smart Card slot and a suite of Dell Security features like the Dell ControlVault and Dell Data Protection designed to keep your data secure. Unfortunately, there is not a fingerprint reader on our model, but it is an option.
Additionally, the E5430 has a single access door that lets you quickly get to all the system components. Unlike other notebooks, this is held in place with 4 screws, so you will still need a too, but it should speed up upgrades.  IT managers will also like that the E Family shares a common dock and common batteries, allowing for easy management of assets and replacements during the life cycle of the business notebook.
Dell Latitude E5420 Display:
The Dell Latitude E5420 has a very nice 14.1″ antiglare display with a 1366 x 768 resolution. The display is definitely able to get bright enough to meet our needs and works well in places glossy screened notebook like the ThinkPad X1 would have trouble, such as with our back to a sunny window at the coffee shop.
The side to side viewing angles are pretty good, allowing you to share a screen with 2 others without much sacrifice. Vertical viewing angles aren't too hot, but you can tilt the display back all the way to 180 degrees which means you should be able to find an angle that works.
Dell Latitude E5420 Keyboard and Touchpad: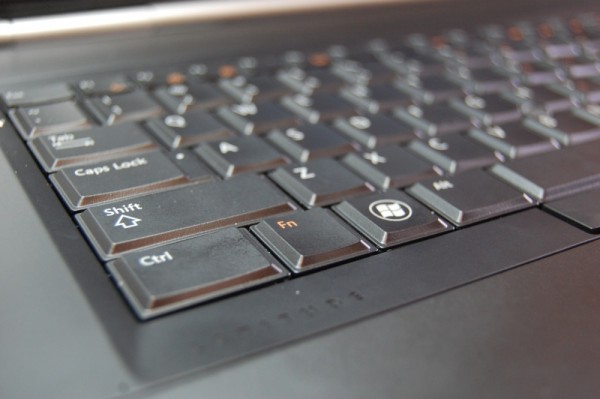 The Dell Latitude E5420 has a traditional keyboard, but it isn't ordinary thanks to a backlight option and an impressively rigid feel throughout which means no flex, even under our heavy handed typing.
The keys don't have the same amount of space you would see in an island notebook, but they do have a tapered edge that gives you enough spacing to find the keys you need. We prefer island style keyboards, but were able to use the Latitude E5420's keyboard without slowing down much.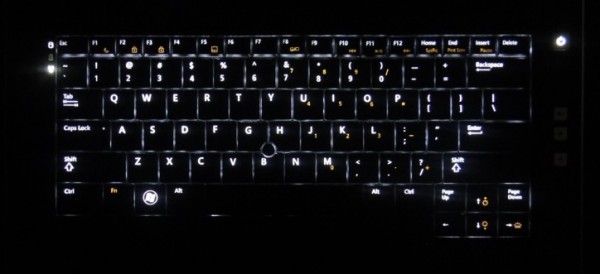 The keys have a good amount of travel, and other than the spacebar are pretty quiet. We'd still look for an island style keyboard on our notebook, but this is one of the best traditional style keyboards we have used.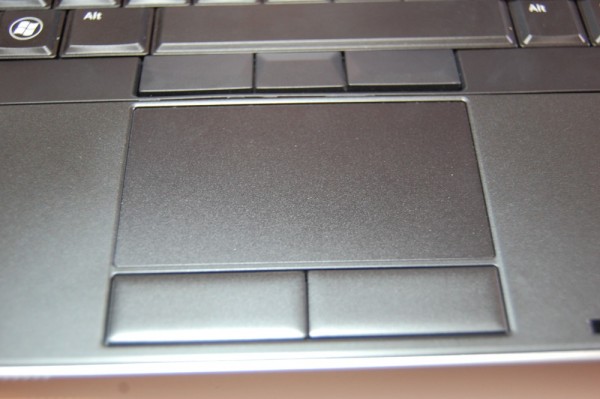 The Latitude E5420 has a small touchpad with tow decently sized dedicated mouse buttons at the base. The size is constricted by the inclusion of a pointer stick and three dedicated mouse buttons at the top of the tray.
Overall the mousepad is pretty precise and includes the ability to setup multiple finger gestures that make sense, such as a three finger tap to minimize all or launch a browser. We do wish the mousepad was larger, but the inclusion of a pointer stick limits the size.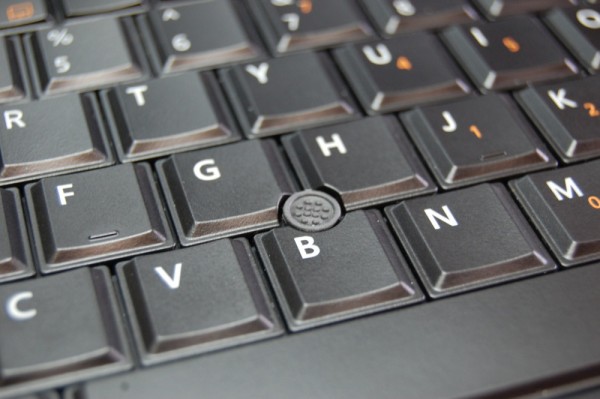 The Pointer Stick is included for business users that prefer the nub over the pad, but in our experience it isn't as nice as the TrackPoint sticks you will find on a Lenovo notebook. This is mainly due to the flush fit that the Pointer Stick has with the keyboard. Because of this flush fit you need to use a bit more pressure to move the pointer and you also feel like you are going to push one of the nearby buttons.
Dell Latitude E5420 Processor and Performance:
The Core i5 processor on the Dell Latitude E5420 delivers a lot of power, so you won't need to wait while working on many office documents. If you are surfing the web, working in common Microsoft Office tools or other basic office functions the review configuration we had won't leave you waiting around for applications to launch or for your clicks and keystrokes to turn into action.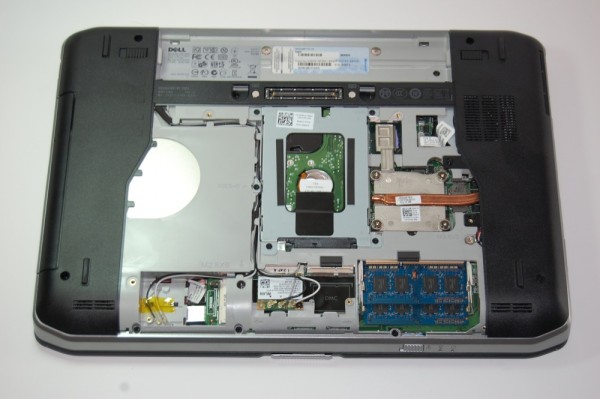 This configuration was able to open up large Excel spreadsheets without any issues and performed well with multiple chrome windows open, Word and Windows Media Player open alongside Skype. If you have specific applications that are demanding, we recommend that you check the required specs, but this machine is powerful enough for the office workers it is aimed at.
Dell Latitude E5420 Multimedia and Gaming:
The Latitude E5420 isn't a gaming or multimedia notebook, but it has enough power to playback HD content locally or from a website like Hulu without any issues. We watch several 1080P clips on the machine without problems. While traveling, you could connect the E5420 to your hotel's HDTV with a spare HDMI cable for a bigger screen and louder sound.
We don't expect you'll be gaming much on this notebook, but the integrated Intel HD 3000 graphics will give you enough power to handle some mainstream games like Portal 2 in your downtime.
Dell Latitude E5420 Audio and Speakers
The Dell Latitude speakers aren't anything too exciting. They don't include any fancy consumer grade technology like Dolby Home Theater v4, but they are loud enough to handle sharing a presentation in a small meeting room. You won't be listening to bass or enjoying rich highs, but the speakers will do for a business notebook that will most often be used at your desk, just grab a nice pair of speakers to plug into your dock.
Dell Latitude E5420 Heat and Noise
The Dell Latitude E5420 runs pretty cool and quit for the most part. While the fan can be heard if you start to tax the system, you won't be bothered with fan noise while taking notes in a meeting or using the notebook to surf the web while watching TV.
From a heat standpoint, the notebook remains relatively cool, but we have noticed that the left palm area can get warm while using the notebook for an extended period. We're guessing this is due to the RAM seated beneath your wrist. It isn't hot enough to make you uncomfortable, but you will notice it and after a 2 or 3 hour work session may find yourself with a sweaty palm.
Dell Latitude E5420 Battery Life
The Dell Latitude E5420 can come with a collection of battery options designed to fit your needs. The unit we have in for review came with a 9-cell 97Whr battery that lasted an impressive 10 hours and 5 minutes on a single charge. This was with our screen set at 40% brightness and stimulated websurfing with Laptop Magazine's battery testing tool.
Dell Latitude E5420 Connectivity:
The Dell Latitude E5420 has your standard collection of business notebook ports, though there is no expresscard slot or fingerprint reader. The notebook includes WiFi b/g/n and Bluetooth 3.0.
Left: Kensington, Vent, Firewire, HDMI, USB 2.0 eSATA combo, USB 2.0, SmartCard Reader, SD card 5-in-1
Right: Mic/Headphone, USB 2.0, DVD RW, VGA
Back: Ethernet, USB 2.0, Power

Front: Wireless Switch
Dell Latitude E5420 Webcam:
The E5420 came equipped with an optional webcam and digital array microphone to connect you to clients and coworkers. The camera worked well in both bright and low light, delivering a clear image in light and dark settings. Colors weren't great, but the camera did do better than many others in low light.

In our tests with Skype, callers reported a clear sound, but they could clearly hear our keys as we typed which was distracting. Callers reported that our video was clear, though it didn't pop colors on their end. The microphones delivered our voice loud and clear, but there is no fancy software to tune out others.
Dell Latitude E5420 Software:
The Dell Latitude E5420 comes with a pretty straightforward installation, which means we didn't run into a bunch of trial applications and software which can quickly annoy users.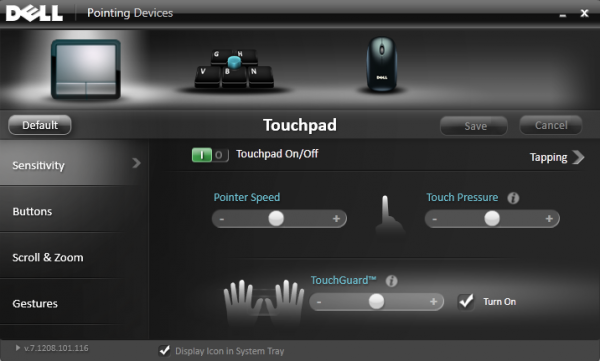 The notebook does come with built in Dell utilities for controlling the mouse, which is nicer than the standard Windows software and Intel ProSet Wireless which also gives you a nice way to connect to hotspots if you don't like the built in Windows tool.
Dell Latitude E5420 Warranty:
The Dell Latitude E5420 comes with a variety of warranty options that allow your business to budget for IT costs. One of our favorite options for small businesses is a warranty option with on-site service. Our unit's retail cost includes a 3 year warranty and 3 years of on site service after remote diagnosis.
Dell Latitude E5420 Value:
The E5420 is a surprisingly affordable notebook with Core i3 models starting at $569 through Dell Small Business. While you can spend a decent amount customizing the e5420 models, the best deals are to be found when there are discounts of $300 or more which really jumps up the value of this strong and powerful business notebook.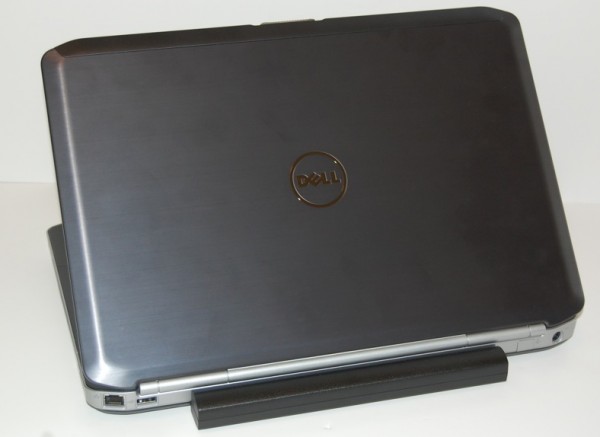 Dell Latitude E5420 Conclusion:
The Dell Latitude E5420 may not have the same sleek lines and rugged features as the E6320 or E6420, but an incredibly solid build quality, good traditional keyboard, antiglare screen and low starting prices combine to offer a reliable business notebook that won't break the bank. The ability to work with other Latitude E Family docks and batteries is a big plus, and hopefully your IT guy will spring for a dock and a set of external speakers for your desk.
Pros:
Solid Build & Metal/ Magnesium Casing
Nice traditional style backlit keyboard
Capable processor options
Antiglare Display with higher Res Option
10 hour battery
Cons:
Small Mousepad
Recessed Pointer Stick
Mediocre Audio
Dell Latitude E5420 Gallery:
Dell Latitude E5420 Detailed Specs:
| System | Dell Latitude E5420 |
| --- | --- |
| Operating Systems | Genuine Windows® 7 Professional,SP1, No Media, 64-bit, English |
| Processor | Intel® Core™ i5-2540M (2.60GHz, 3M cache) with Turbo BoostTechnology 2.0 |
| Memory | 4.0GB, DDR3-1333MHz SDRAM, 2 DIMMS |
| Internal Keyboard | Internal English Backlit Dual Pointing Keyboard |
| Expansion Slot | Smart Card |
| Primary Storage | 320GB 7200rpm Hard Drive |
| Touchpad and Fingerprint Reader Options | Touchpad and Trackstick dual pointing |
| LCDs | 14.0″ HD(1366×768) Anti-Glare LED-backlit |
| Bluetooth | Dell Wireless® 375 Bluetooth Module |
| Modem | No Modem |
| AC Adapter | 90W A/C Adapter (3-pin) |
| Primary Optical Device | 8X DVD+/-RW w/Roxio and Cyberlink Power DVD™, no media |
| Camera and Microphone | Light Sensitive Webcam and Noise Cancelling Digital Array Mic |
| Wireless LAN (802.11) | Intel® Centrino® Ultimate-N 6300 802.11a/b/g/n Half Mini Card |
| Productivity Software | Microsoft Office Starter: reduced-functionality Word and Excel with ads. No PowerPoint or Outlook |
| Primary Battery | 9-cell (97WH) Primary Lithium Ion Battery |
| Hardware Support Services | 3 Year Basic Hardware Service with 3 Year NBD Limited Onsite Service After Remote Diagnosis |
| Installation Services | No Onsite System Setup |
| Security Software | Trend Micro Worry-Free Business Security Services, 30-days |
Advertisement