At the "Dell Means Business Event" in San Francisco Dell unveiled a collection of upgrades to the Dell Latitude E Family of business notebooks. The new Dell Latitude E5420, E5520, E6220, E6320, E6420, E6520, E6420 ATG notebooks include over 100 improvements over previous models according to the Dell announcement and are designed to deliver the ability to support a mobile workforce.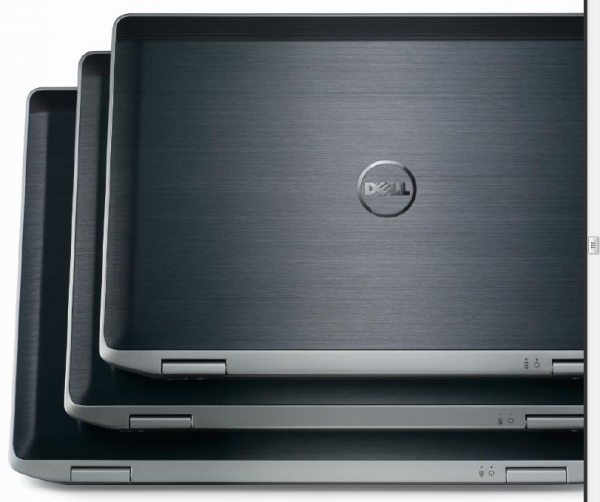 Dell Latitude E Family Processors and Enterprise Options:
The new Dell Latitude E Family of notebooks will gain the latest Intel 2nd Generation Core i processors and new options in graphics and memory. The entire Latitude family can be configured with backlit keyboards. The enterprise will be glad to know that while the new Latitude E series has been updated the the entire family, all 26 products, will use 1 dock, 1 battery and have 1 keyboard footprint to allow for easier inter-company usage.
Dell Latitude E Family Durability:
One fothe things that carries over from the previous Latitude E series of processors is a focus on durability. Dell used focus groups to find out what the Latitude E users wanted, and at the top of the list was enhanced durability. The new Latitude E notebooks will bring several improvements to durability including;
Over 100 durability focused design improvements
Solid Metal Frame – for enhanced durability
Screen Seal – to cushion the screen panel
Tighter Keycaps
69% better LCD rigidity
112% stronger base
Dell Latitude E Family Sizes and Classes:
The new Dell Latitude E Family of laptops comes in several sizes and are designed for different use cases based on the size, weight and design. Below is a guide to the new Dell Latitude E Laptops.
Budget friendly Latitude E Notebooks for use at a desk for the majority of use:
Business Rugged Latitude E Family Notebooks designed for demanding conditions:
Dell Latitude E Battery Options:
The Dell Latitude E Family of laptops will have several battery options available including Express charge and Slice battery options to charge up faster and go longer.
Dell Latitude E Notebooks Connectivity:
The newest Dell Latitude E Family of laptops will include support for multiple wireless carriers and provide support for media modules to make sure you can always connect the device or media you need to your computer with swappable mediabays that work with optical drives, hard drives and USB 3.0 media modules.
Dell Latitude E Notebooks Video with Steve Lalla VP/GM of Dell Commercial Client Products:
Dell Latitude E Family Security Options:
The Dell LAtitude E notebooks come with severl security features including Dell Data Protection, Remote Data Delete and a Free Fall Sensor to prevent data loss in the event of a fall.
Advertisement