The Dell Alienware M11x is the hallmark of portable gaming with a powerful processor and 11.6″ display it can game anywhere you want to go. Rumors are pointing to a new Dell Alienware M11x, with the latest 2nd Gen Intel Core i processors and possibly a slight design refresh.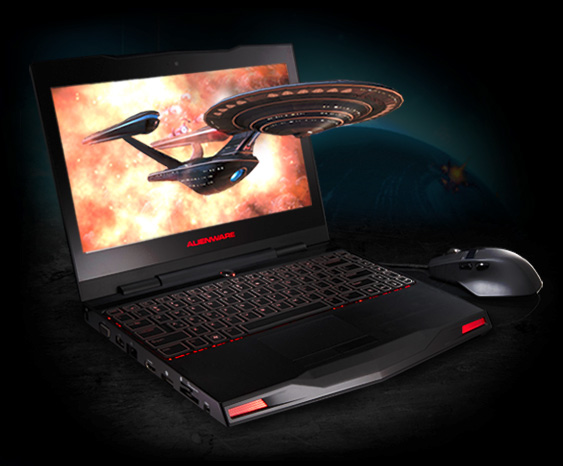 The Alienware M11X R3 could hit as soon as April with new Intel Core i5-2537M, Intel Core i7-2617M and Intel Core i7-2675M processor options which offer an impressive amount of power and come with the latest Intel integrated graphics which could handle your basic tasks with ease in order to save battery life.
The M11x is also likely to see the latest NVIDIA GeForce 4ooM series graphics processors to deliver what will likely the most powerful 11.6″ notebook on the market.
In addition to the new processor and graphics options, it's also quite likely that the M11X R3 will see some of the same improvements as the larger Alienware M17x R3 which was debuted at CES 2011 earlier this year.
We won't expect to see drastic changes in the style of the Alienware M11x R3, but we do expect that you will see a few subtle design changes that offer a nicer look and feel thanks to a slightly slimmer design. The design changes are speculation at this point, but make sense given the updates to the larger Alienware M17X.
If you are looking for a gaming notebook, that's as portable as the 11.6″ Alienware M11x you may want to hold off on your purchase for a few more weeks to see what is in store from the line that defines portable gaming. The Alienware M11x currently retails for $799, but can be bought for as low as $599 right now for the base model which is a steal.
Advertisement